We're Hiring! Join Our Team
Posted on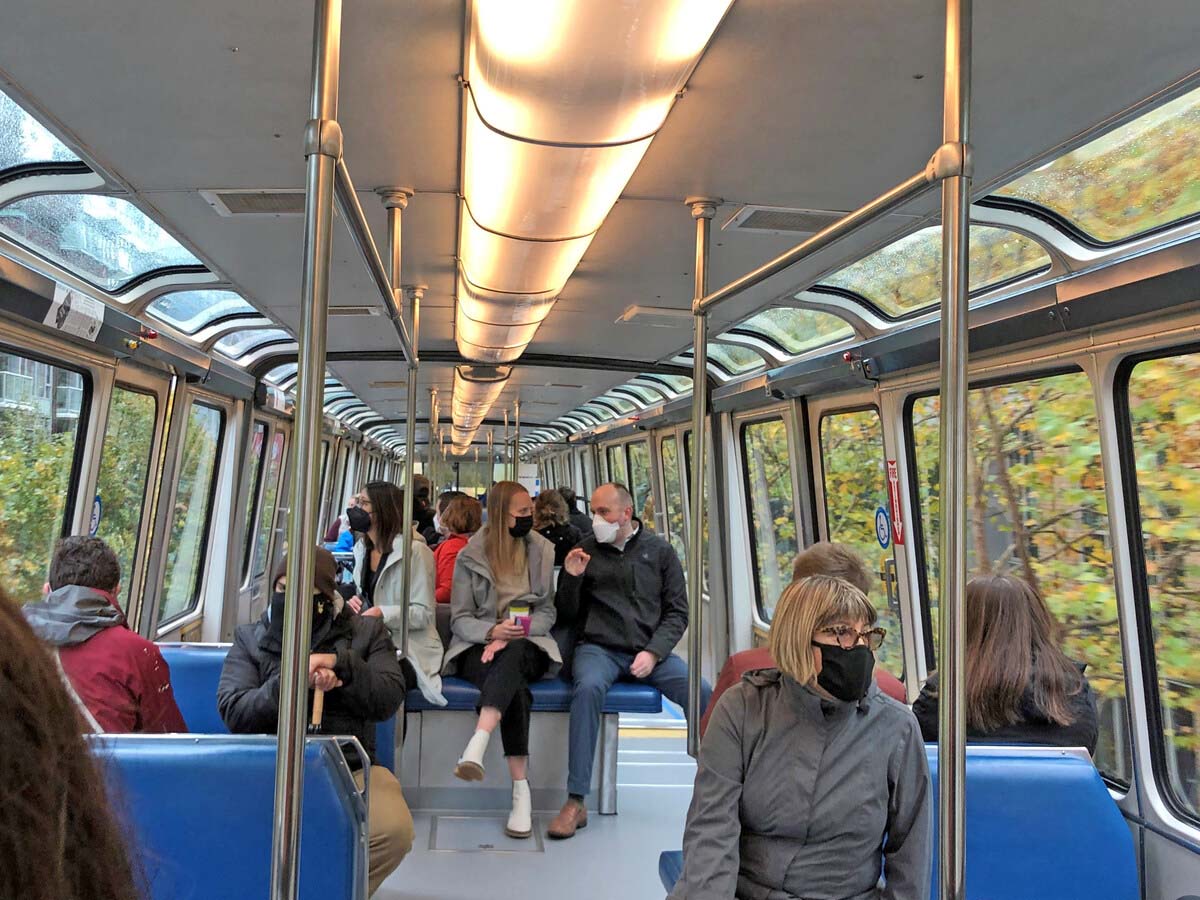 Do you love downtown and want to be part of the team working to ensure it's vibrant and healthy? With support from the Metropolitan Improvement District, we're currently looking for ambassadors and office staff to help us foster a vibrant, thriving center city. Below are a few positions we're currently looking to fill.
Downtown Ambassador – Safety Team
Safety Ambassadors interact with downtown business owners and residents, provide support for individuals experiencing homelessness or mental health issues, educate people regarding civility ordinances and assist tourists who need directions. Downtown Safety Ambassadors require strong communication, de-escalation and conflict-resolution skills, a caring and compassionate approach to their work and a customer service focus.
Downtown Ambassador – Clean Team
The Clean Team is responsible for keeping the sidewalks, curbs and other areas of downtown Seattle's 285-block Metropolitan Improvement District clean and free of litter, trash and other forms of debris. Ambassadors are assigned a specific 8- to12-square-block work area within the MID.
Downtown Ambassador – Parks Team
Park Ambassadors provide consistent staffing to support the activation and improvements of Westlake Park, Occidental Square and other downtown public spaces. Park Ambassadors are responsible for the daily operations in the activation areas, ensuring that our public spaces are clean, welcoming and enjoyable for all.
Waterfront Park Ambassador
The Waterfront Park Ambassador is dedicated to activation and programming efforts on Pier 62 and the surrounding waterfront. This position also supports year-round daily park use as well as cultural, recreational, educational and civic events and activities at the new pier. Duties include ensuring waterfront public spaces are clean, welcoming and fully activated for all to enjoy.
Human Resources Recruiter
The Recruiter identifies, recruits and screens potential employees for the Downtown Seattle Association/Metropolitan Improvement District. The person also identifies staffing strategies to attract a diverse pool of qualified and capable candidates. A critical component of this position is a strong desire to assist individuals experiencing homelessness and other barriers to employment in rebuilding their job skills. This position reports to the Director of Human Resources.
Senior Specialist, Events & Programming
The Senior Specialist, Events & Programming plays a key role in planning programs and events in Westlake Park and Occidental Square. The Senior Specialist is responsible for park program and activation development including permitting activation logistics and implementation of public space activation strategies. They are also responsible for all planning and implementation of the organization's signature event, the Downtown Summer Sounds concert series, which takes place in various locations downtown each summer.
Communications Specialist, Communications & Marketing
The Communications Specialist is an integral member of DSA's Communications & Marketing team, responsible for creating content for a variety of communication platforms, including social media, DSA's intranet and external website. This is an office-based position reporting to the Director of Marketing & Creative Services.
Transportation Specialist (Commute Seattle)
The Transportation Specialist provides technical assistance, support and guidance to employers affected by Washington State's Commute Trip Reduction law and large buildings with city-mandated transportation management programs. Among other duties, the specialist helps large businesses and buildings across Seattle achieve compliance with state and city mandates and provide effective, sustainable transportation solutions for their employees. Candidates use employer best practice research, knowledge of Seattle's transportation options and excellent customer service skills.
Check out all open positions on our Parks, Clean and Safety/Hospitality teams.