Press Room
If you're looking for information and expertise about issues impacting downtown, we're here to help. Below you will find news, press releases, FAQs, information on DSA's leadership and media relations contact information. Our subject-matter experts are always on hand to discuss topics ranging from transportation to affordable housing to urban planning.
Mission
To create a healthy, vibrant downtown for all
Vision
DSA envisions downtown Seattle as everybody's neighborhood — a global and growing 24/7 center for businesses, residents and visitors that is vibrant, welcoming, clean and safe.
It is easy to get to and through, and is the region's center of innovation and culture.
Downtown is a collection of unique neighborhoods — each maintaining its own authentic character, leadership and sense of community, and together creating an active and diverse urban environment with something for everyone.
Fast Facts
DSA was founded 1958
Membership now includes roughly 700 corporate and nonprofit organizations and nearly 1,400 downtown residents
DSA founded the Metropolitan Improvement District (MID) in 1999. MID ratepayers support clean, safe, and homeless outreach services in 285 square blocks downtown.
More than 98,000 residents – one in 10 Seattleites – now live downtown.
323,000 jobs are located downtown – that's twice as many as Bellevue on one-eighth of the land.
In 2004, DSA launched Commute Seattle. Now, 70 percent of downtown commuters arrive by transit, rideshare, walking, or biking.
Occidental Square and Westlake Park are managed by DSA and we also contribute to the operations of additional downtown parks.
DSA coordinates installation of public realm improvements, including murals, signal boxes, crosswalk art and hanging flower baskets.
Leadership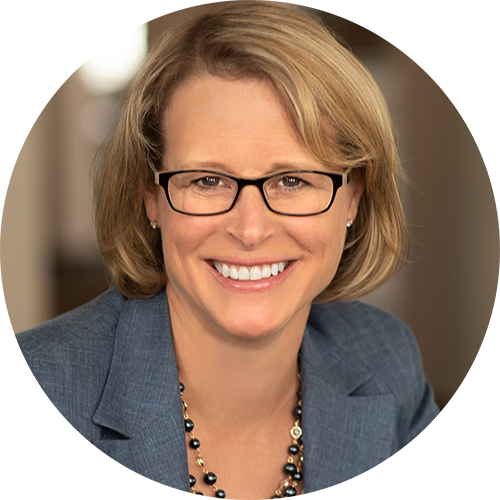 Kathy O'Kelley
DSA Board Chair
Senior Vice President of Property Management Services, Hines
Frequently Asked Questions
Q: What does DSA do?
A: The Downtown Seattle Association (DSA) is a nonprofit membership organization working to create a healthy, vibrant downtown for all. As stewards of the downtown experience, we keep the public areas of downtown clean, safe and welcoming through our management of the Metropolitan Improvement District. We influence public policy and provide leadership on critical issues impacting downtown, including transportation, economic development and the urban experience. We give businesses and residents a voice in shaping Seattle's urban core. We call ourselves City Makers.
Q: How long has the DSA been around?
A: The organization was founded in 1958.
Q: How many members does the DSA have?
A: Our membership includes more than 2,200 local businesses, nonprofits and downtown residents.
Q: I heard DSA only advocates for business downtown. Is that true?
A: We are focused on improving downtown for everyone. Our Homeless Outreach Team helps individuals struggling with addiction and homelessness, and we support the Mayor's Housing Affordability and Livability Agenda (HALA) to increase affordable housing downtown. DSA also helped pass a $290 million housing levy in 2016 and our Jobs Connect program matches homeless individuals to jobs with various employers, including our own Clean Team.
Q: What is the MID?
A: The Metropolitan Improvement District (MID) is a business-improvement district founded by DSA in 1999. The MID covers 285 square blocks. Downtown ambassadors, funded by MID ratepayers, provide clean, safe and outreach services throughout six downtown neighborhoods.
Contact Us
James Sido
Director, Media Relations and Issues Management
jamess@downtownseattle.org
Direct: 206-613-3208
Mobile: 206-623-0340
All photography on our website is copyrighted. Please contact us for permissions and photo rights.