Economic Report
State of Downtown 2023
This report was made possible with generous support from:

A LETTER FROM THE PRESIDENT & CEO
Now three years after the onset of the global pandemic, the overall outlook for downtown is improving. Today, our urban core is home to a record 104,000-plus residents, and visitor foot traffic is steadily climbing. In the summer of 2022, nearly 3 million visitors came downtown, and hotel-room demand reached nearly 85% of 2019 levels. We have seen a slow but steady rise in the return of workers to offices in downtown Seattle, and are heartened by announcements from major employers making plans to return. Nearly 50 restaurants and 30 new retail locations have opened in the past year, and we're celebrating major projects that will have generational impacts, including the opening of the new Summit addition to the Seattle Convention Center.
We've also seen progress on persistent challenges, including chronic homelessness and public safety.
The number of tent encampments downtown has gone from a peak of 146 in January 2021 to an average of 10 per month in the latter half of 2022, as the King County Regional Homelessness Authority and the city have brought a number of our unhoused neighbors inside. Incidents of violent crime downtown have also declined since a high point during the pandemic.
While the metrics we track on the overall health of downtown are moving in the right direction, we have work to do on several major fronts, including a renewed vision for available office and ground-floor retail. We must also take on the fentanyl crisis on the streets of downtown with a greater sense of urgency and intention. It is without question the public health and economic crisis of our time.
At DSA, we believe that it's going to take all of us working together — businesses, nonprofits, residents and the public sector — to ensure our downtown is positioned to compete with other urban centers in the future. We also believe that a thriving and vibrant downtown is critical to the health of our city and the entire region. Downtowns bring people together to foster and nurture innovation, community and culture.
DSA remains committed to a downtown for all – where everyone feels they belong and has an opportunity to participate and share in the prosperity. The downtowns that rebuild in this way will be more dynamic, desirable, inclusive and resilient.
Whether you're a longtime DSA member, potential investor or exploring the benefits of DSA membership, we invite you to join us as we reimagine downtown Seattle together.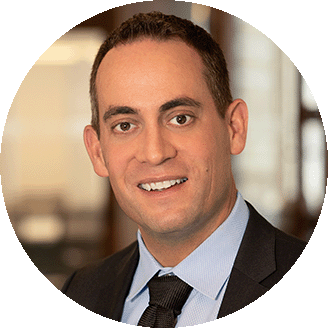 Sincerely,
Jon Scholes
President & CEO
Downtown Seattle Association
Downtown Residents, Businesses and Advocates,
I am bullish on the future of downtown because this neighborhood is a special place – more than 100,000 residents, over 320,000 jobs – the undisputed economic engine and cultural hub of our region.
Bringing city government employees back to the office last year, and with more downtown businesses joining us in person, we recognize workers must feel safe. We know the challenges facing downtown are real – from public safety concerns to homelessness, behavioral health issues, and substance abuse occurring on our streets.
Throughout my first year in office, we have responded with holistic solutions that work, increasing law enforcement presence, making arrests and holding people committing crimes accountable, and at the same time increasing social service provider presence to help those in need connect with services. We have significantly reduced tents on downtown streets, aligning our Unified Care Team's efforts with those of the King County Regional Homelessness Authority.
But it's clear there's more work to do.
Downtown revitalization and rebuilding are among my administration's highest priorities. Working with the Downtown Seattle Association and so many of you, our team is envisioning what a bold, new downtown looks like as we develop our Downtown Activation Plan.
Our plan for action includes both immediate activation strategies to make downtown safer and more welcoming, along with long-term transformational enhancements designed for residents, workers and visitors.
Downtown must be a place for everyone – a testimony to people at home and around the world of a metropolis not in decay, but ever on the rise. I look forward to your help and collaboration as we build that future together.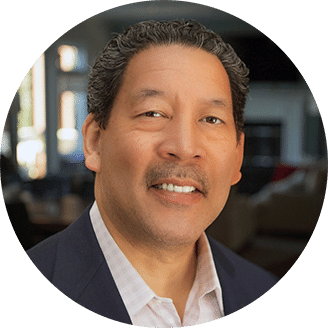 In service,
Mayor Bruce Harrell
Working together to build One Seattle.
Downtown Is a Family of Neighborhoods
Downtown Seattle is a collection of 12 neighborhoods that account for approximately half of all the economic activity in Seattle. Downtown is home to some of the densest neighborhoods in the Pacific Northwest. In fact, more than one in 10 Seattleites calls downtown home. During the COVID-induced downturn, these areas of residential density have been crucial to the survival of the street-level businesses that make downtown a vibrant urban center.
A Note on Sources
DSA draws on several sources to provide the most up-to-date picture of the downtown economy using the best information available at the time. Occasionally, information from multiple sources is combined to create current-year estimates. Methods of estimation can be highly uncertain during a major disruption such as COVID-19, and many previously used methodologies could not account for the effects of the pandemic on our economy. Therefore, several previously used methodologies were changed in 2021 to derive recent estimates. These should be considered preliminary and subject to change as new information becomes available.