Services Summary
Managed by the Downtown Seattle Association, the MID's programs and downtown ambassadors produce big results on a daily basis.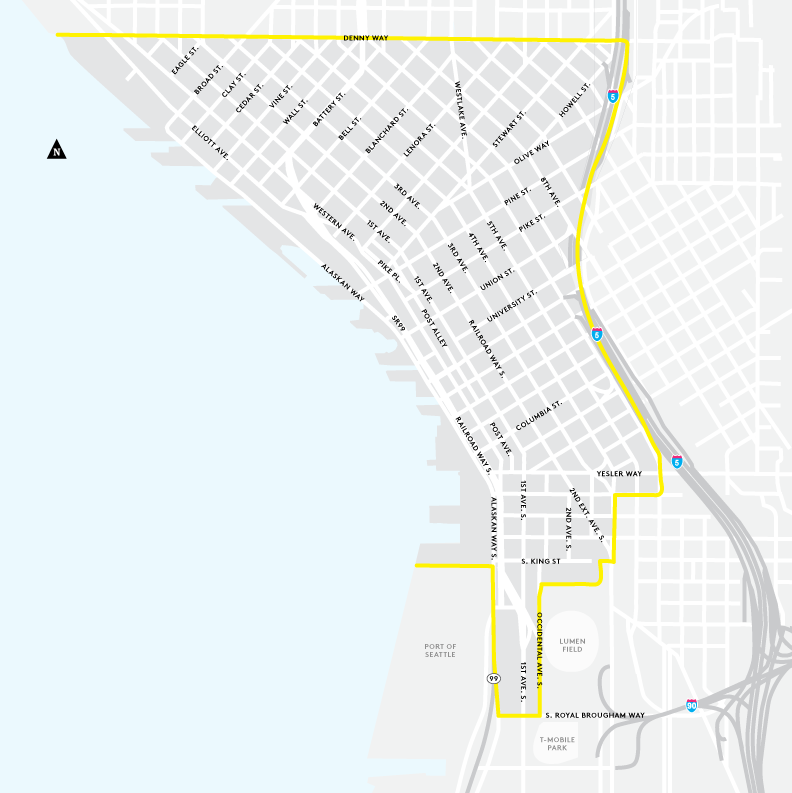 The Metropolitan Improvement District encompasses 300 square blocks in downtown Seattle and six downtown neighborhoods. Through the most recent renewal process, the MID was expanded to include several additional blocks at the south end of Pioneer Square near downtown Seattle stadiums.
Core Services
MID-funded downtown ambassadors work seven days a week, 362 days a year, providing:
MID funding also supports:
Clean Team
Daily: 7 a.m.–9 p.m.
Community Safety & Hospitality Team
Daily: 7 a.m.–9 p.m.
Public Realm Operations Team
Daily: 7 a.m.–9 p.m.