Annual Report
2017-2018
The Downtown Seattle Association is your advocate for an economically competitive downtown, a vibrant urban experience, and dependable, effective transportation to and through downtown.
Celebrating Sixty Years
For 60 years, the Downtown Seattle Association has been a constant voice in shaping a healthy, vibrant downtown. Because we believe when downtown thrives, the whole city flourishes.
Today, we are focused on three key priorities: ensuring economic vitality and competitiveness, enhancing downtown's public realm, and improving transportation and access in the center city.
Over the past year, with the help of our members, ratepayers and partners, we've made significant progress in all of these areas. We successfully fought the City's ill-conceived jobs tax and moved forward with plans to transform Third Avenue, as well as the Pike-Pine corridor. We've achieved a 10-year goal of lowering downtown drive-alone commutes to less than 30 percent. And we've advocated for more downtown light rail stations with Sound Transit's expansion. We've continued efforts to enhance downtown parks and public spaces and activated them with free music, art, classes, food trucks and daily staffing provided by our ambassadors.
Whether you're an existing DSA member, a MID ratepayer, a partner, or a prospective member, we invite you to read our annual report, learn more about our efforts and join us as we continue our 60-year legacy.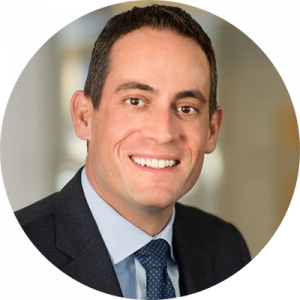 Sincerely,
Jon Scholes
President & CEO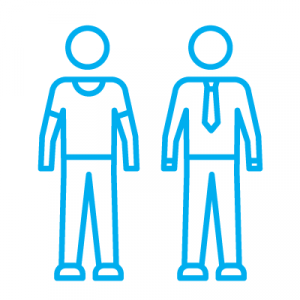 1,873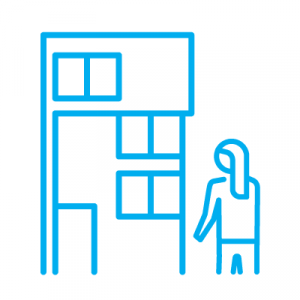 1,235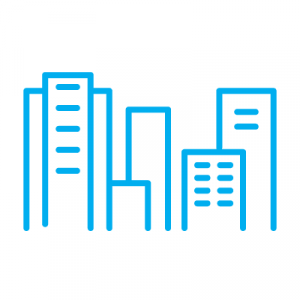 12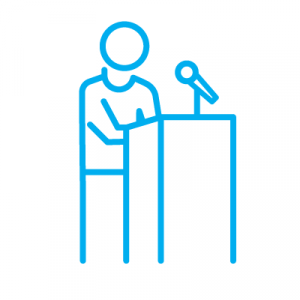 3,729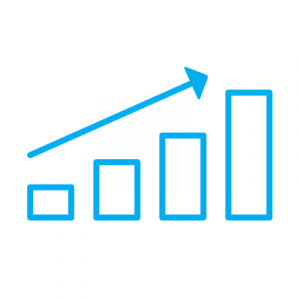 Over $40M
Public and private investment committed to downtown through DSA-led or DSA-related efforts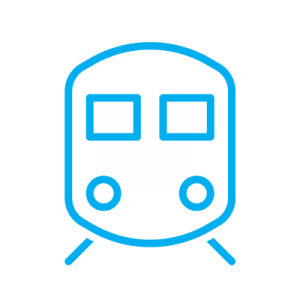 3,500
Commuters received transit benefits as a result of Commute Seattle's efforts
Urban Experience
Stewarding a clean, safe and welcoming downtown for everyone
Ambassadors Keep Downtown Safe, Clean and Inviting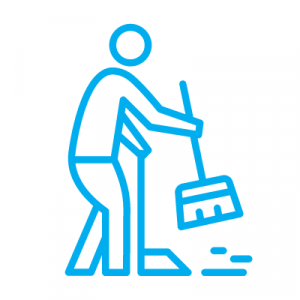 971,845
Gallons of trash collected
45,490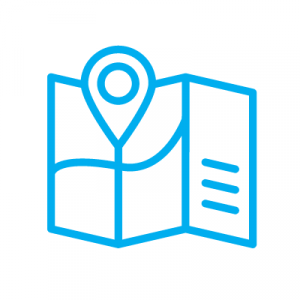 121,352
People offered directions or information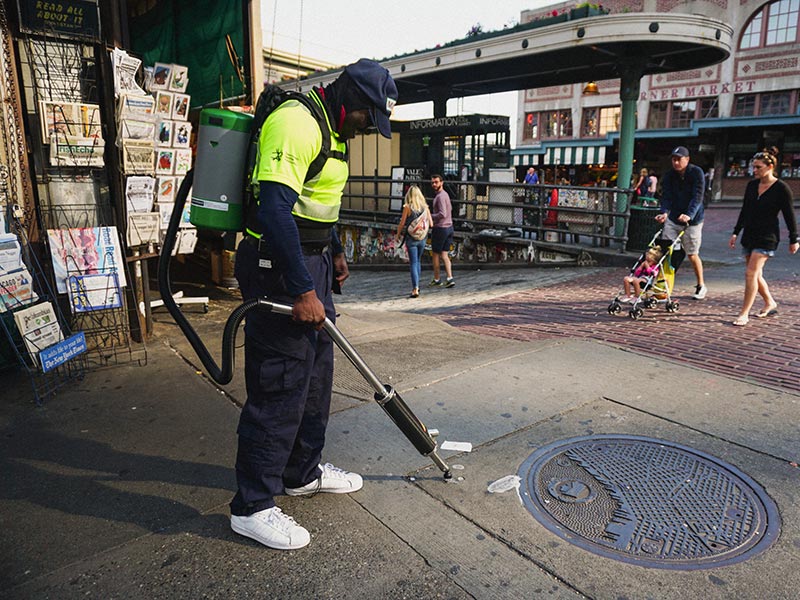 A Clean Team ambassador uses a specialized gum vacuum purchased in May.
Homeless Outreach
28 people connected with permanent housing
56 people connected with job training
146 people connected with case-management services
Enhancing Urban Parks and Public Spaces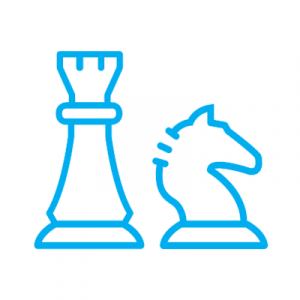 515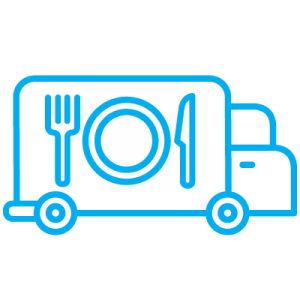 3,000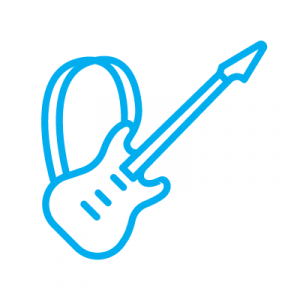 654
Statistics compiled from July 2017 to June 2018 in Westlake Park and Occidental Square.
Playful Improvements Come to McGraw and Westlake Squares
In May 2018, DSA unveiled a variety of enhancements to historic McGraw Square and nearby Westlake Square, adding:
Food

Games

Raindrop seating

Wave benches

Rain gardens

Staffing 
New Look, New Use for Third and Pine
In January 2018, DSA opened Pine Street Plaza at the intersection of Third Avenue and Pine Street. This new space in the heart of downtown now includes: 
Staffing

Music

Games

Food
Breathing New Life into Public Spaces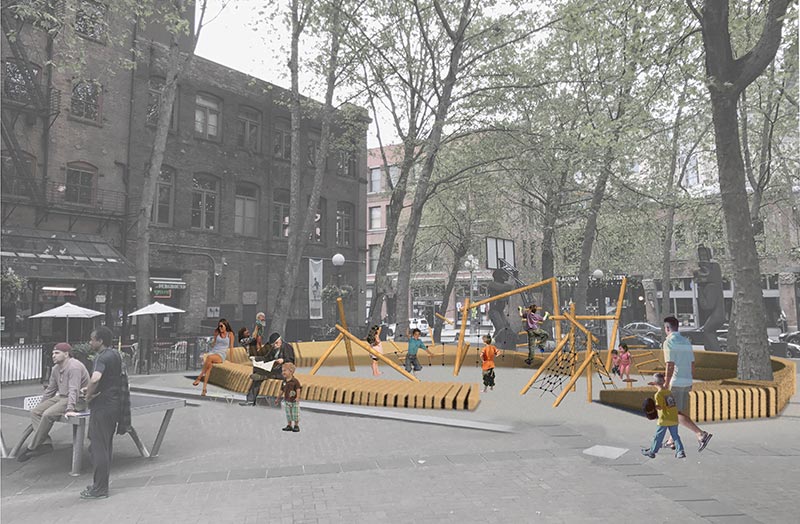 Coming soon:
Play Place at Occidental Square
2018 Brings Quick Wins, Development of Long-term Vision for Third Avenue
DSA-led efforts are already making real-world improvements to this busy corridor while we shape a vision for one of America's great streets.

Launched the Third Avenue Task Force and engaged a range of downtown stakeholders and agency partners to shape the long-term vision

Retained a design firm to lead the visioning process

Created a "Quick-Wins" task force to make immediate progress on the physical environment, including:

Fixing broken transit screens

Filling dangerous tree-pits with rubberized filling to improve walkability, safety and cleanliness

Repairing or removing non-functional streetscape elements, including newspaper boxes and phone booths

Removing an unused bus supervisor kiosk in front of the post office

Cleaning by ambassadors using the All Terrain Litter Vacuum and Green Machines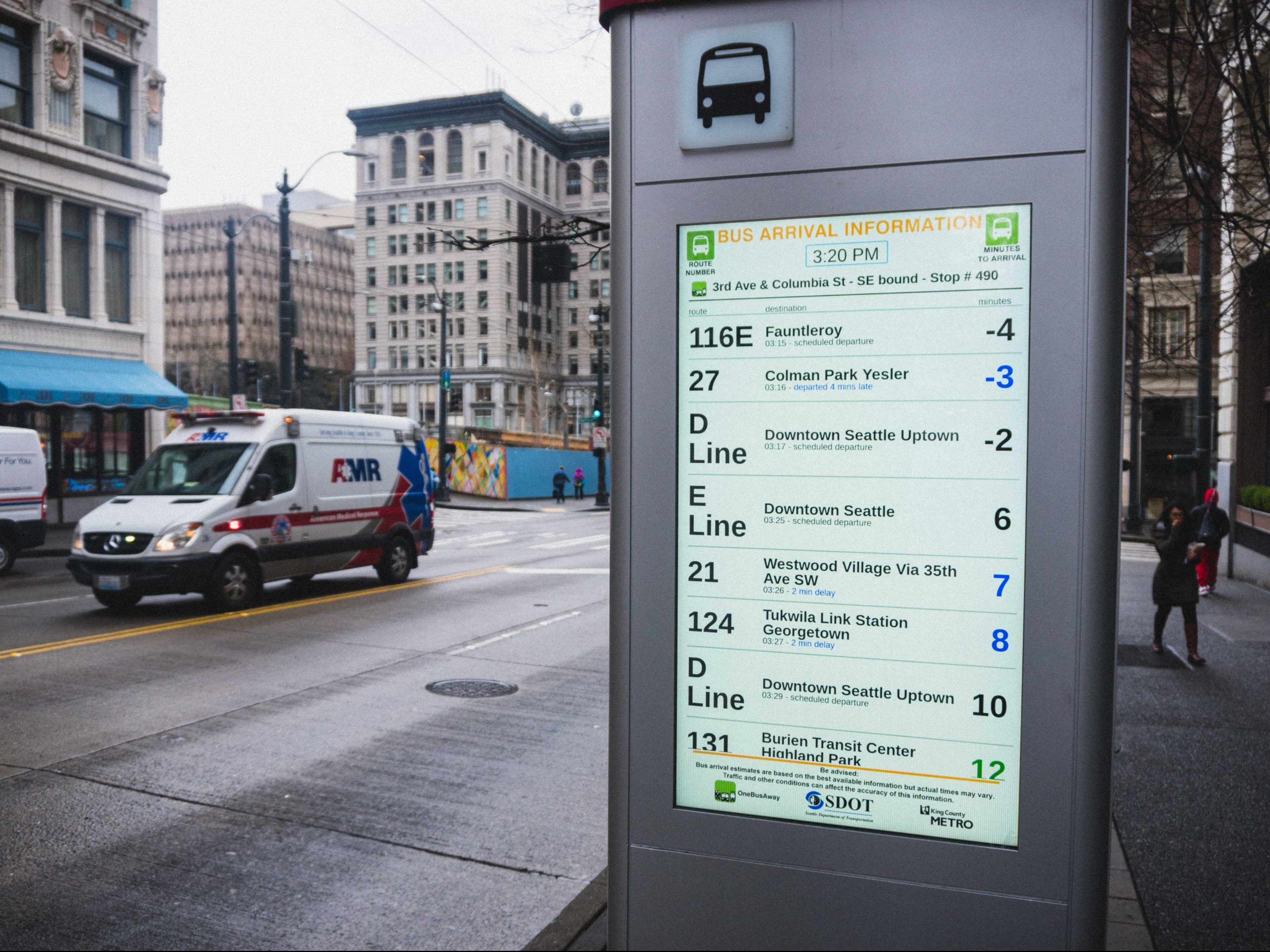 Transportation
Moving more people to and through downtown quickly and safely using safe, reliable and efficient transportation options
Achieved 10-year goal of lowering downtown drive-alone commutes to less than 30 percent

Helped drivers take advantage of reduced rates in participating garages

Advocated for more downtown light rail stations in Sound Transit 3 package

Worked with City of Seattle to install bike lanes on Pike and Pine streets for safe, fast transportation on two wheels

Completed a coordinated near-term action plan with investments to help us through the period of maximum constraint

Launched an inter-agency 20-year transportation and public realm vision for downtown called Imagine Downtown

Guided plan for new streetcar connections with five new stations downtown
Economic Competitiveness
Supporting strategies that encourage job growth and enable more people to live and work in the center city
Spearheaded the Pike Pine Renaissance to leverage $40M in public and private funding for an improved pedestrian thoroughfare from Capitol Hill to the Pike Place Market

Successfully repealed Seattle's tax on jobs

Engaged, interviewed and evaluated dozens of candidates for local public office, including Mayor and City Council

Helped secure an upzone of downtown and South Lake Union

Supported the successful passage of the Washington State Convention Center Addition plan at City Council

Produced original social media campaign promoting members and ratepayers
---
Rendering: LMN Architects
About Us
DSA is a nonprofit membership organization focused on making downtown Seattle a great place to live, work, shop and play through public policy advocacy, economic development, marketing, urban planning and public realm stewardship. With funding from Metropolitan Improvement District ratepayers, we employ more than 120 ambassadors who provide cleaning, safety, concierge and outreach services throughout downtown.
Vision
DSA envisions downtown Seattle as everybody's neighborhood – a global and growing 24/7 center for business, residents and visitors that is vibrant, welcoming, clean and safe. One that is easy to get to and through,and is the region's center of innovation and culture. Downtown is a collection of 12 unique neighborhoods – each maintaining its own authentic character, leadership and sense of community. Together, they create an active and diverse urban environment with something for everyone.