Annual Report
2019-2020
The Downtown Seattle Association is your advocate for an economically competitive downtown, a vibrant urban experience, and dependable, effective transportation to and through downtown.
As it has for more than 60 years, DSA exists to provide vision and leadership on the critical issues and opportunities facing Seattle's urban core, including economic competitiveness, transportation and access, and the quality of our public realm. We are focused on ensuring the heart of our city beats strong. 
When we began a new fiscal/program year last July, our downtown was the envy of cities across the country, having emerged from the Great Recession as one of the nation's fastest-growing urban centers. At our annual State of Downtown event in February 2020, we reported record job growth and investment downtown, along with a growing residential and visitor population. We also addressed our challenges as a growing urban center, including regional homelessness, affordability and public safety.
Just a few months later, downtown Seattle, like so many urban centers, is facing the harsh economic impacts of a global pandemic. Office buildings are largely vacated, major hotels are empty and theaters sit eerily quiet. 
Shortly after the onset of the pandemic, Seattleites, along with people across the country, took to the streets of downtown to protest the killing of George Floyd and the deep racial injustices that have plagued our nation for centuries. Downtown has always been a place for people to gather, march and collectively lift their voices on myriad issues. Our center city provided that backdrop again as people from around the region came out to speak up. At our recent annual meeting, I acknowledged that DSA needs to do more on issues of racial inequity and inclusion and I pledge to do just that, beginning with our staff and Board of Directors. 
I have hope and confidence that we will emerge from this historic time stronger and more united as a community. Seattleites have time and again proven their ability to come together and lead the way. Our path forward — economically and socially — will not be easy. But I commit that we will work with our boards, members, ratepayers, staff and other stakeholders to continue to listen, convene and advocate not just for a strong economic recovery, but for a downtown and city that are inclusive and welcoming for all.
Thank you for your support.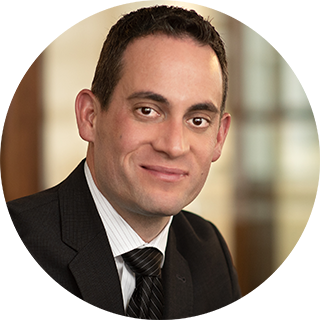 Sincerely,
Jon Scholes
President & CEO
Living Our Mission in the COVID-19 Era
The core of our city emptied out in March 2020, as employers directed their staffs to work from home, and restaurants, bars and retailers closed their doors in response to the global pandemic. The economic impacts to downtown were acute and severe. Like so many of our members, we made the decision to quickly pivot our work to serve our members and ratepayers differently during this time.
Our priority since the onset of this crisis has been to listen to the experiences of our members, ratepayers and other stakeholders, amplify their voices in our advocacy efforts, and support them in economic recovery. In keeping with that commitment, we:
Created a detailed and regularly updated COVID-19 section of our website featuring the latest public health guidelines as well as information about recovery resources and support
Advocated on behalf of our members and ratepayers with local, state and federal leaders regarding impacts to downtown and recovery resources needed
Shifted our member programming to virtual events with an emphasis on COVID-19-related topics, featuring elected officials, business and nonprofit leaders
Told stories through the news media and social media about the economic impact of COVID-19 on our downtown and city
Elevated the voices of community leaders through our new Seattle Speaks series, highlighting how numerous local businesses and nonprofit organizations have adapted their work during these unprecedented times
Connected businesses to financial relief programs and resources
Launched (and routinely update) an index of downtown businesses offering discounts, special hours, delivery and other incentives for consumers
Conducted an economic outlook survey with Seattle-area business and nonprofit leaders to help inform our planning for a recovery
Produced a video for social media capturing the historically quiet streets of downtown. That video has been viewed or shared more than a half million times.
Championed recovery planning with civic leaders to support the reopening of downtown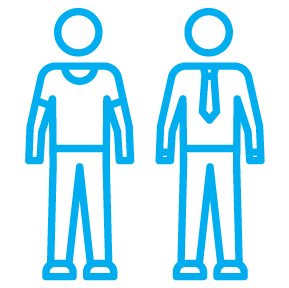 1,508
members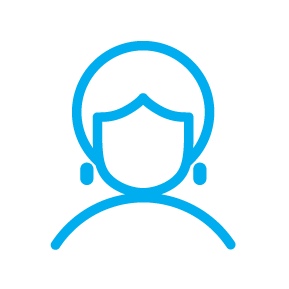 89
new members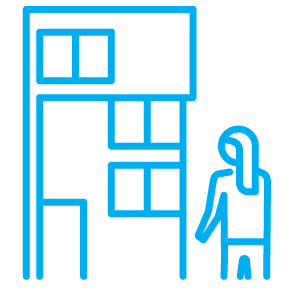 1,241
MID ratepayers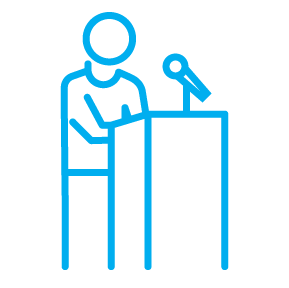 5,000+
attendees at 40 DSA events
Urban Experience
In summer 2019, our urban parks and public spaces hosted numerous family-friendly activations, including outdoor concerts, movies, art and games. Holidays downtown were marked with our iconic carousel in Westlake Park and the annual tree-lighting celebration, enjoyed by thousands.
In March 2020, in response to the pandemic, we modified our Ambassador operations to keep our staff and customers healthy while still taking care of downtown. Clean, Safe and Park Ambassadors worked shorter shifts five days a week, tending to the most immediate needs within the Metropolitan Improvement District. We created an online property damage reporting form to track vandalism to private and public property. And we communicated regularly with public city officials regarding areas in need of attention.
To help keep downtown beautiful and vibrant during these times, we launched the Downtown Storefront Mural Project, matching local artists with property owners to transform boarded-up storefronts into vibrant murals. So far, we have overseen the creation of 12 murals.
Clean and Safety Services Key Statistics
These totals reflect the time periods before and after COVID-19 reduced MID hours.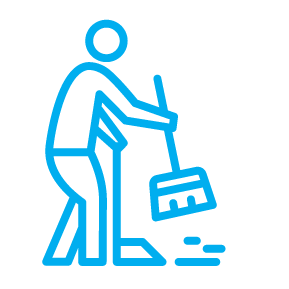 24,447
bags of trash collected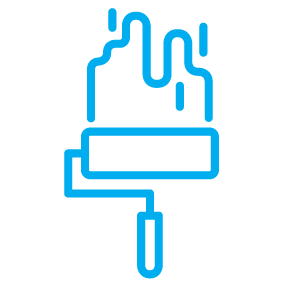 21,476
graffiti tags removed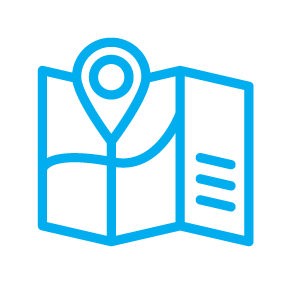 69,633
people given directions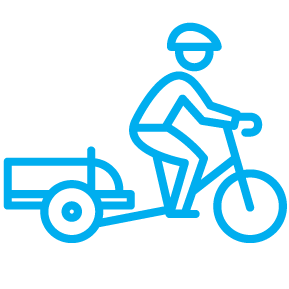 16,986
cleanups with custom-built sanitation bike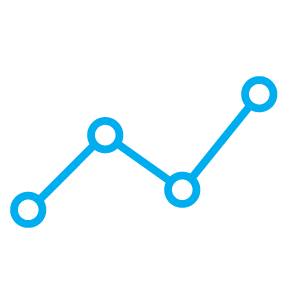 308,474
Fulcrum data points collected
Homeless Outreach Key Statistics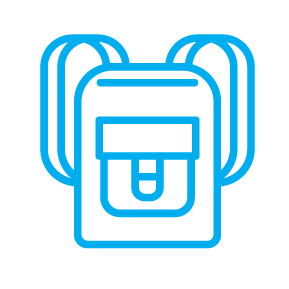 1,032
hours of outreach completed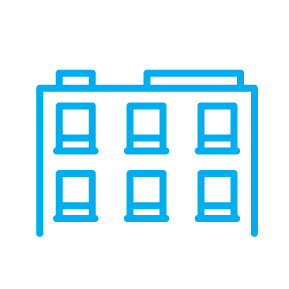 39
people connected with permanent housing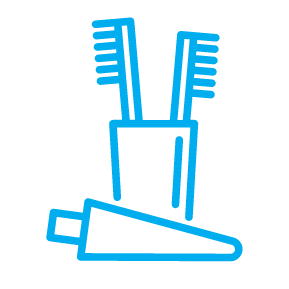 771
hygiene kits distributed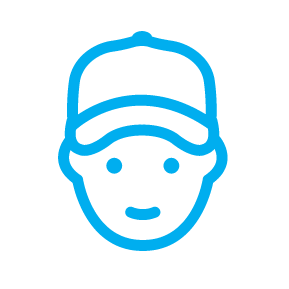 24
Jobs Connect full-time hires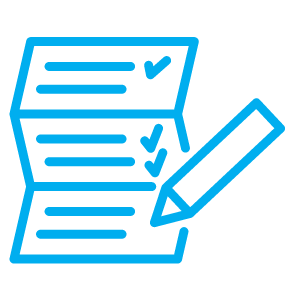 209
people enrolled in case-management services
Parks and Public Places Key Statistics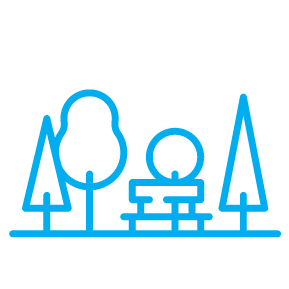 5
urban public spaces under active management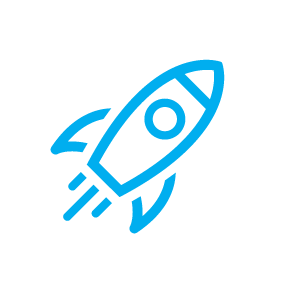 1
new playground opened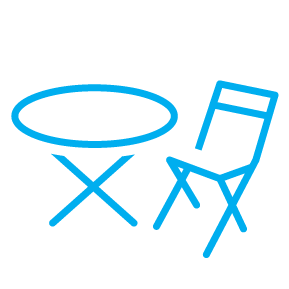 254,741
visitors to Westlake Park and Occidental Square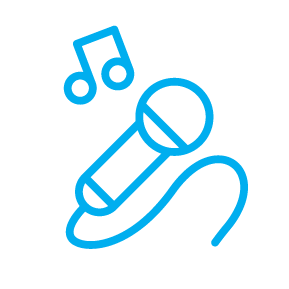 1,401
hours of events and music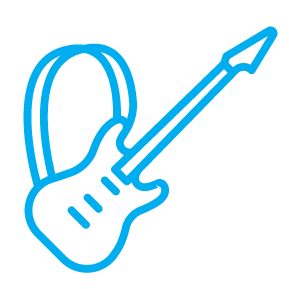 35
Downtown Summer Sounds concerts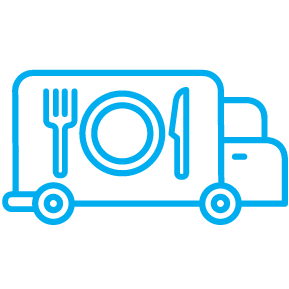 230
days with food trucks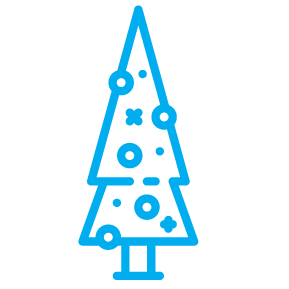 10,000
holiday tree-lighting attendees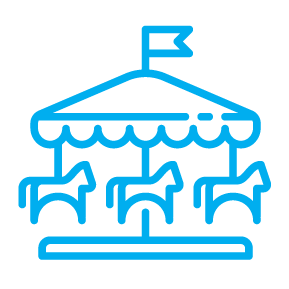 26,000
holiday carousel riders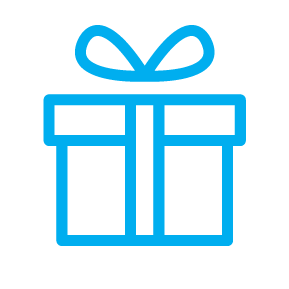 1
festive Holiday Craft Market, in cooperation with Urban Craft Uprising
Statistics compiled from July 2019 to June 2020 in Westlake Park and Occidental Square.
Advocacy & Economic Development
Over the past year, our advocacy efforts at DSA have been targeted toward improving public safety, enhancing transportation options to and through downtown, and ensuring that downtown Seattle remains an attractive place to live and conduct business.
Toward that end, we:
Released the second System Failure report, highlighting chronic public-safety issues exacerbated by the gaps within our criminal justice system, sparking conversations with local government as well as extensive media coverage
Helped ensure passage of the nearly $2 billion Schools First capital levy
Led a campaign to demand action on public safety downtown following a rush-hour shooting at Third & Pine in January 2020
Released the Imagine Greater Downtown Plan in conjunction with local government partners, which established a 20-year vision framework for future investments in downtown's transportation and public realm infrastructure
Continued to advance a vision for an enhanced retail core through coordinated investments along Pike and Pine Streets and Third Avenue
With the onset of the pandemic, we deployed our in-house research capabilities and created a detailed and regularly updated COVID-19 section of our website featuring information about recovery resources and support. In late May, we conducted an economic outlook survey with Seattle-area business and nonprofit leaders to help inform our planning for economic recovery. We plan to field follow-up surveys in the months to come.
Transportation & Access
The success of our downtown is built on the ability for employees and visitors to access it. Over the course of the past year, DSA has continued to advocate for increased transportation options and a multi-modal downtown. As we look to the future, we must stay focused on new and ongoing investments in infrastructure and transit, including implementation of the Sound Transit 3 light rail tunnel through downtown, replacement options for the West Seattle Bridge, improvements in efficiency to Third Avenue, and a renewed commitment to the Center City Connector.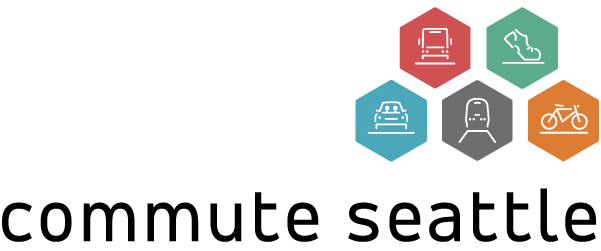 DSA's partner organization, Commute Seattle, educates businesses and property owners on how to leverage regional transportation resources. After helping reduce downtown drive-alone commutes to a record-low 25% during a period of unprecedented growth, Commute Seattle shifted gears with the onset of the pandemic to assist businesses facing a new transportation reality.
The transportation-management association:
About Us
DSA is a nonprofit membership organization focused on making downtown Seattle a great place to live, work, shop and play through public policy advocacy, economic development, marketing, urban planning and public realm stewardship. With funding from Metropolitan Improvement District ratepayers, we employ more than 120 ambassadors who provide cleaning, safety, concierge and outreach services throughout downtown.
Vision
DSA envisions downtown Seattle as everybody's neighborhood – a global and growing 24/7 center for business, residents and visitors that is vibrant, welcoming, clean and safe. One that is easy to get to and through, and is the region's center of innovation and culture. Downtown is a collection of 12 unique neighborhoods – each maintaining its own authentic character, leadership and sense of community. Together, they create an active and diverse urban environment with something for everyone.