Connecting and Revitalizing Parks on the Elliott Bay Waterfront
Elliott Bay Connections (EBC) is a new public–private partnership to connect, restore and revitalize public parks along the Elliott Bay waterfront from Pier 62 (the northern end of Waterfront Park) to the beach just south of Smith Cove. The project, expected to be complete by June 2026, is funded entirely by private philanthropic donations.
Elliott Bay Connections would:
Create a new pedestrian and bicycle greenway connecting the new Waterfront Park at Pier 62 to the Olympic Sculpture Park at Pier 70.
Restore and revitalize visitor amenities at Myrtle Edwards Park and Centennial Park, including restrooms, picnic tables and seating.
Refresh landscapes at Myrtle Edwards and Centennial parks with new lawns, plantings and tree canopy.
Add new play areas for children and families.
Restore public fishing at Pier 86 and improve direct public access to the water.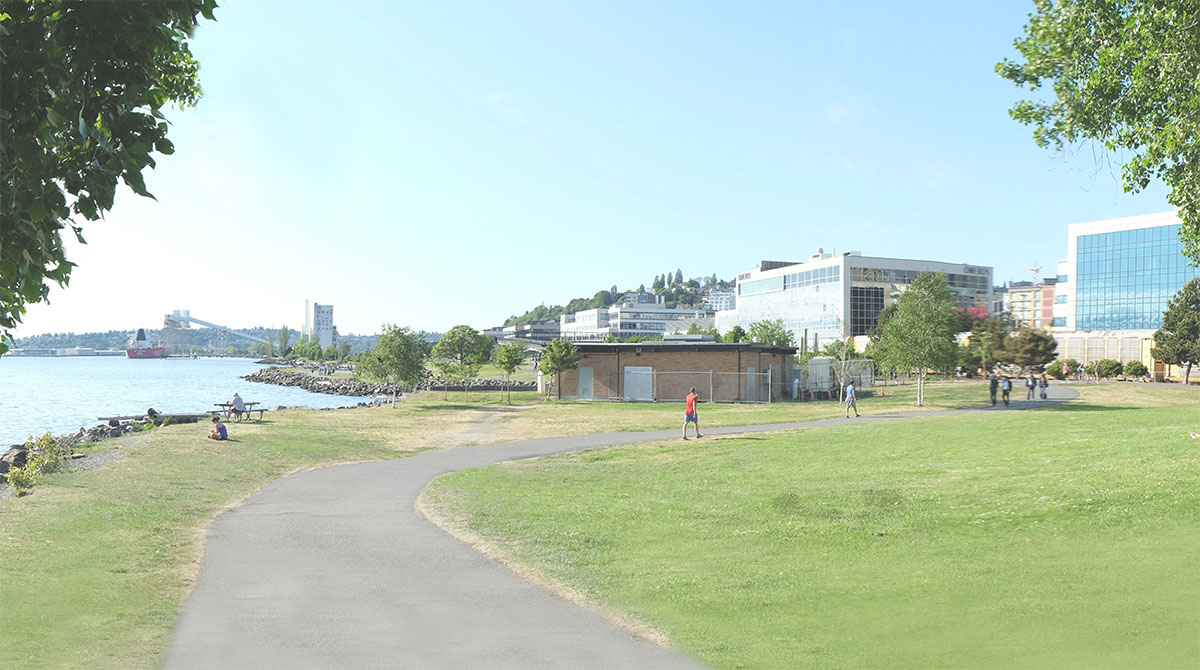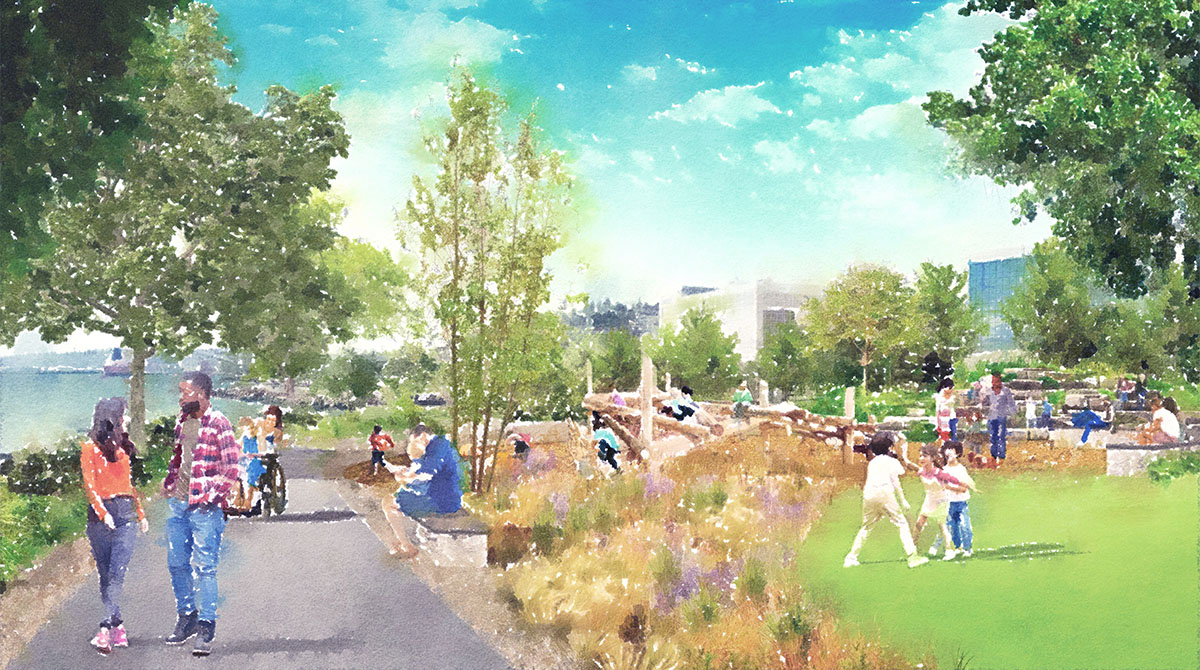 Elliott Bay Connections would restore and enhance plantings in Myrtle Edwards and Centennial Parks while introducing new opportunities to play.
Credit (above right): Walker Macy
DSA is serving as the project implementation partner, bringing together a team of Seattle-based firms experienced in public space improvements, public agency requirements and community engagement. The city of Seattle and the Port of Seattle will issue the necessary approvals and permits for the work to be performed in these publicly owned spaces.
The EBC project kicks off with community engagement in the fall of 2023. Design will begin in early 2024. More information about community engagement and the schedule will be posted here.
Press Release (PDF)   Fact Sheet (PDF)
Map and Project Visuals (PDF)