State of Downtown
Thank you for making DSA's 2020 State of Downtown a success
Nearly 1,300 attendees and sponsors gathered at the Hyatt Regency Seattle for an analysis of the latest economic indicators shaping downtown—from employment and residential growth, to retail sales and private investment, and insights on what trends lie ahead.
Keynote speaker Alicia John-Baptiste spoke to the crucial role of good urban policy, the driving forces that will shape our future and how cities like San Francisco and Seattle can sustain economic and social progress.
For the second year, we held breakout sessions to take a deeper dive on issues and opportunities facing downtown. In addition to a day of thought-provoking presentations, guests received a complimentary copy of our annual State of Downtown Economic Report.
Watch featured remarks and listen to breakout panels below.
Watch the Speeches
Jon Scholes  /  President & CEO, DSA
State of Downtown Address
Alicia John-Baptiste  /  CEO, SPUR
Keynote Speech
Featured Speakers

Jon Scholes
President & CEO, DSA

In November 2014, Jon Scholes became President & CEO of DSA following six years as the organization's Vice President of Advocacy & Economic Development. He believes downtown Seattle is an essential voice of leadership in a rapidly growing and evolving city. Jon's passion for taking on big issues is reflected in his 20 years of work in nonprofit advocacy, local government, and senior positions on statewide political campaigns. At DSA he leads a diverse team focused on creating a healthy, vibrant and inviting downtown. Jon is a member of the board of directors of Visit Seattle, Transportation Choices Coalition, Downtown Emergency Services Center, the International Downtown Association, and the Downtown Transportation Alliance. He has served on a number of city and county task forces on transportation, homelessness and housing. A graduate of the University of Washington, Jon is a Puget Sound Business Journal 40 Under 40 award winner and a Leadership Tomorrow alum. He lives in Downtown Seattle with his wife and twins.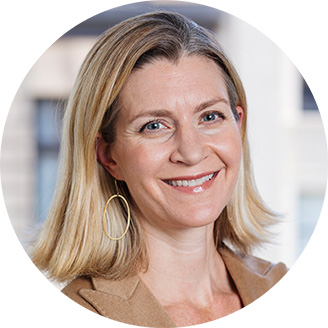 Alicia John-Baptiste
President & CEO, SPUR
Alicia John-Baptiste is President and CEO of SPUR, a Bay Area planning and research association founded in 1910. With offices in San Francisco, San Jose and Oakland, SPUR is recognized as a leading civic planning organization, respected for its independent and holistic approach to urban issues. Prior to joining SPUR, John-Baptiste held senior public administration and public policy roles for the city and county of San Francisco, including chief of staff positions at both the San Francisco Planning Department and the San Francisco Municipal Transportation Agency. She holds a master's degree in public policy from the Harvard Kennedy School and a bachelor's degree from Duke University.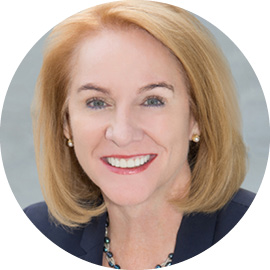 Jenny Durkan
Mayor, City of Seattle
Jenny A. Durkan is the 56th Mayor of Seattle and the first woman to lead the City in nearly a century. She entered office on November 28, 2017, with the challenge of making Seattle affordable and inclusive for all. She is focused on the housing affordability crisis, helping those experiencing homelessness, providing free college tuition to Seattle's high school graduates, and pushing reforms and restoring trust in the police department – while also delivering on basic city services. She also is committed to ensuring Seattle continues to lead the innovative economy and create new models for ensuring more security for workers.
State of Downtown 2020: Breakout Sessions
Lidding I-5: Creating 18 Acres of New Space in the Heart of Downtown
Surface parking lots and buildable sites in downtown have been developed at a record pace over the last decade, leaving limited land for additional investment, public spaces and job growth. Could a lid over I-5 be an answer to the shrinking supply of green space and developable land, while also reducing noise and air pollution? Spring 2020 marks the conclusion of a feasibility study that has initially confirmed it's structurally feasible to lid I-5 to support a variety of uses. The goal is to cover a portion of I-5 that stretches between Denny Way and Madison Street in downtown, transforming nearly 18 acres of land into space for housing, offices, parks and community centers. Learn about the next steps to advancing this exciting vision.
Credit: Lid I-5
Presented by: Schwabe, Williamson & Wyatt
Moderator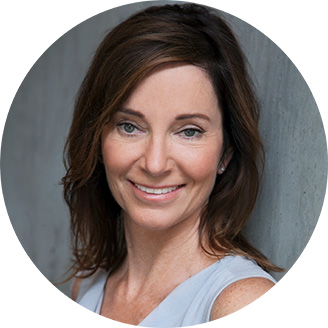 Liz Dunn
Principal, Dunn & Hobbes LLC
Liz Dunn's Seattle-based real-estate development and property-management company specializes in mixed-use projects in urban village neighborhoods. She is owner of the Cloud Room on Capitol Hill and has played a key role as a community advocate and leader in the campaign to lid I-5. She currently serves on the DSA Board of Directors.
Panelists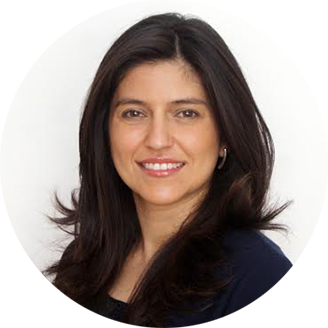 Dhyana Quintanar Solares
Mobility & Urban Innovation Lead, WSP
Deputy Project Manager for the I-5 Lid Feasibility Study
Dhyana specializes in the strategic development of complex urban projects, including public spaces and facilities that provide safe multimodal access. She is the deputy project manager for the I-5 Lid Feasibility Study commissioned by the city of Seattle. Prior to joining WSP, she led the Authority of Public Space of Mexico City, where she helped transform approximately 125 acres into more livable, safe and iconic places.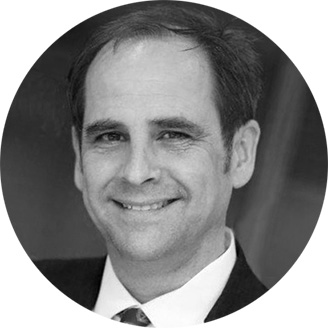 Lyle Bicknell
Principal Urban Designer, OPCD, City of Seattle
Lyle Bicknell is principal urban designer with the City of Seattle's Office of Planning and Community Development where he promotes urban design excellence throughout the built environment. Lyle is an affiliate faculty member of the University of Washington's College of Built Environments where he received his architectural degree.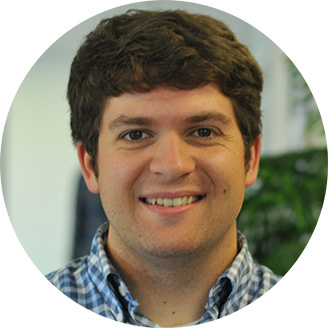 Scott Bonjukian, AICP
Urban Designer, MAKERS Seattle
Scott is a practicing planner and urban designer with MAKERS, an architectural, urban design and planning firm. Scott co-chairs the Lid I-5 Steering Committee and studied the lid concept for his urban planning degree at the University of Washington. He is passionate about preparing urban communities for climate change, creating diverse affordable housing options and improving the design and access of public space.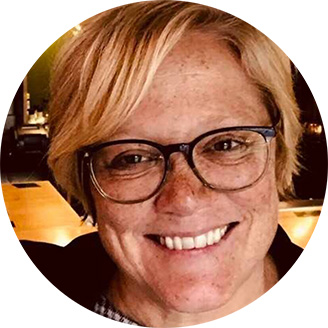 Robin Mayhew, AICP
Director, Management of Mobility Division
Robin Mayhew is director of WSDOT's management of mobility division. In this role, she leads near-term and systemwide transportation and operations planning for the central Puget Sound region. Prior to that, she led long-range transportation planning at the Puget Sound Regional Council. She also previously served as director of Denver's transportation management association and held federal-level transportation positions.
Retail Evolution: Getting Urban Retail Right in the 21st Century
Significant investment, demographic shifts and national retail trends have played out on the streets of downtown Seattle and altered our retail landscape for better and worse. Pacific Place is ushering in a major renovation, while Macy's plans to close its downtown doors. Amazon is testing new concepts in the downtown market while the convention center is preparing to intermix retail with food and beverage in its new addition currently under construction. How will downtown retail compete in a tech-fueled city with more regional competition than ever? What are the key lessons from successful urban retail strategies in peer downtowns? How can our downtown continue to protect and grow its retail market? Our expert panel unpacks this timely topic.
Credit: Madison Marquette
Presented by: Schwabe, Williamson & Wyatt
Moderator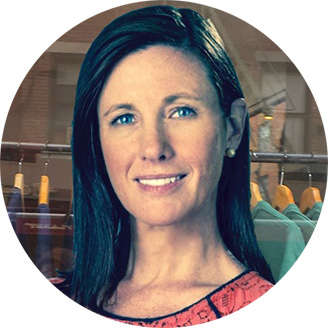 Kelly Kost
Retail Strategist, Downtown Works
One half of the dynamic duo of Downtown Works, a retail consulting firm, Kelly has more than two decades of experience in retail and restaurants. She has a track record of developing pragmatic, results-garnering strategies and programs for a variety of places, including downtown districts in large cities and small towns, individual urban properties, resort towns and new-urbanist communities.
Panelists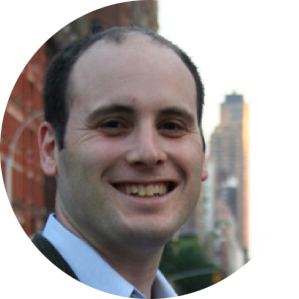 Michael Berne
Founder & President, MJB Consulting
Michael Berne is a leading expert and futurist on urban and main street districts as well as the retail industry more generally. He is the founder and president of MJB Consulting, a San Francisco Bay Area and New York City-based retail planning and real-estate consultancy. Michael has 20 years of experience conducting market analyses, devising tenanting strategies and spearheading implementation efforts across the U.S., U.K. and Canada.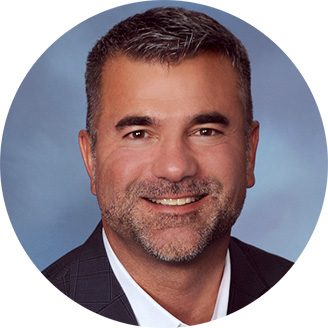 Daniel Meyers
Senior Vice President, Pacific Place/Madison Marquette
Daniel Meyers is senior vice president of project management with Madison Marquette. He oversees the company's Northwest portfolio of projects, including Seattle's Pacific Place. He is a member of the International Council of Shopping Centers, the American Institute of Architects, and the Urban Land Institute.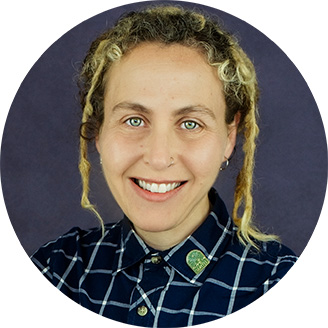 Dani Cone
Owner, Cone & Steiner
Dani Cone believes that people come together over good food and drink and creates places that offer that experience. She launched Fuel Coffee in 2005 and High 5 Pie in 2008. In 2014, she opened the first Cone & Steiner modern convenience store on Capitol Hill. Later that year, she opened a Pioneer Square location, followed by a First Avenue store in 2017. Dani serves on the Capitol Hill Business Alliance Council and is one of PSBJ's 2019 Outstanding Voices.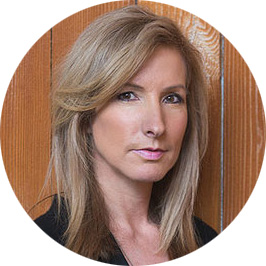 Maria Royer
Principal, Real Retail
Maria Royer has more than 20 years of diverse commercial real estate experience in disciplines ranging from development, sales and leasing to asset management and finance. Maria and the Real Retail team exclusively represent over three-quarters of a million square feet of urban mixed-use centers and new community and lifestyle centers in the greater Seattle area. Notable projects include 7th & Pine, Second + Pine and the new Amazon World Headquarters.
Downtown's Next 10: Predictions and Projections for Our Future
Over the past decade, downtown Seattle has experienced the longest and most significant period of economic expansion in more than 100 years. Downtown's physical, political and economic landscape has been reshaped, with new neighborhoods, industries, companies and public infrastructure where parking lots, freeways and vacant buildings once stood. What will the next 10 years hold for Seattle? What are the "must dos" for downtown in the next decade? What are the major economic, political and technology challenges and opportunities that will influence the Seattle of 2030? Our panel digs into the next 10 years and beyond.
Credit: City of Seattle and James Corner Field Operations
Presented by: Schwabe, Williamson & Wyatt
Moderator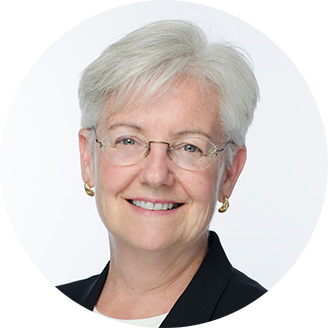 Kate Joncas
Director, Urban Strategy & Development, MIG
Kate is currently the director of urban strategy and development for MIG, where she leads strategic efforts for complex urban projects in downtowns, neighborhoods and urbanizing places. She was Seattle's deputy mayor from 2014-17. Prior to that, she served for 20 years as CEO of the Downtown Seattle Association.
Panelists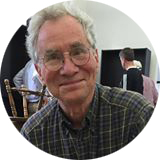 David Brewster
Founder, Folio: The Seattle Athenaeum
An experienced civic and journalistic entrepreneur, David Brewster started and ran Seattle Weekly, Crosscut.com, Town Hall Seattle and Sasquatch Books. David founded Folio: the Seattle Athenaeum, a membership library located in Pike Place Market, in 2014. Folio offers a quality selection of books, as well as working spaces and cultural programming for the public. David is also co-founder of local news and commentary website postalley.org.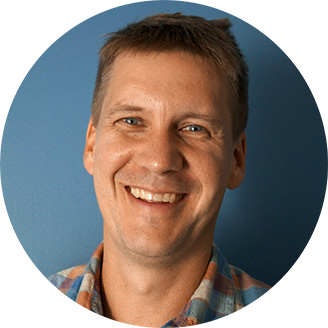 John Cook
Co-Founder, Geekwire

John Cook is the co-founder of GeekWire, a national technology news site and community. He started GeekWire in 2011 with veteran journalist Todd Bishop, building on more than two decades of combined experience covering the Pacific Northwest technology community. As co-founder and publisher, John oversees business, event and community operations, bringing the GeekWire community together in creative, informative and fun ways.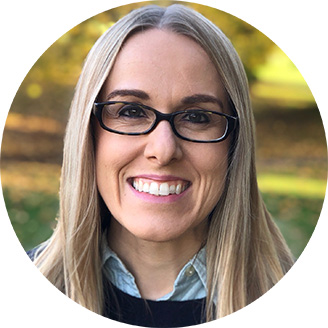 Stephanie Formas
Chief of Staff, Mayor Durkan
Stephanie Formas has served as Mayor Jenny Durkan's chief of staff since 2018. Prior to that, she was the mayor's communications director and spokesperson for her mayoral campaign. She previously served on the Hillary for America campaign in key battleground states and has held numerous national-level positions, including with the U.S. House of Representatives and the Democratic Congressional Campaign Committee.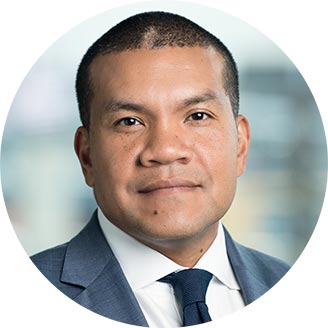 Brian Surratt
Assistant Vice President, Real Estate Development and Community Relations, Alexandria Real Estate Equities, Seattle Office
Before joining Alexandria, Brian served as director of the City of Seattle's Office of Economic Development, where he successfully negotiated the agreement to redevelop Key Arena into a new $1 billion professional hockey, basketball and music venue. Brian has been recognized by Seattle Met Magazine as one of "The 15 People Who Should Really Run Seattle." He serves on the Board of Directors for FareStart, the Downtown Emergency Services Center, the Seattle Center Foundation and the William D. Ruckelshaus Center.
Breaking the Mold: Four Innovative Projects Taking Shape and Reshaping Downtown
In 2019, downtown Seattle set new records for development, including nearly 4.5 million square feet of completed office space and another 11 million square feet planned. Leading some of these projects are a group of cutting-edge developers who are recreating the way we think about real estate. What's driving these new approaches in development? How are these buildings being woven into downtown's neighborhoods? What's the regional importance of these developments and what other exciting projects are ahead for downtown? Learn how four transformative projects are going beyond proformas to set unprecedented benchmarks for sustainability, placemaking, retail and design.
Credit: Skanska USA
Presented by: Schwabe, Williamson & Wyatt
Moderator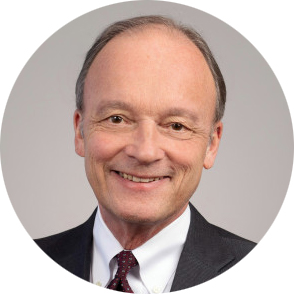 Jack McCullough
Partner, McCullough Hill Leary, PS
Jack McCullough is a founding principal of the law firm McCullough Hill Leary, PS. He has practiced for 37 years on behalf of landowners, users and developers, emphasizing land-use and real-estate financing and development. In 2015, he brokered Seattle's "Grand Bargain" on affordable housing. He serves as co-chair of Seattle For Everyone, the multi-interest stakeholder organization supporting its implementation. He is a former DSA Board Chair and currently serves on the Board of Directors.
Panelists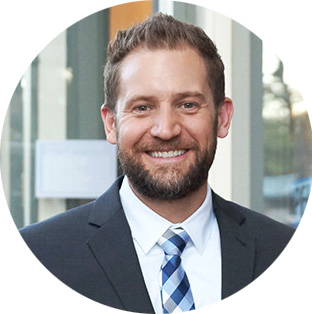 Jon Buerge
Chief Development Officer, Urban Villages (RailSpur)
Jon Buerge is chief development officer at Urban Villages Inc., where he's responsible for operations, real-estate development and strategic positioning for all real-estate assets. Based out of Denver, he also manages the research and analysis of new company acquisitions and corporate growth strategies. In Seattle, Jon oversees the development of RailSpur, a mixed-use adaptive reuse project in the heart of Pioneer Square. Jon serves as the Chair of the Denver Business Improvement District.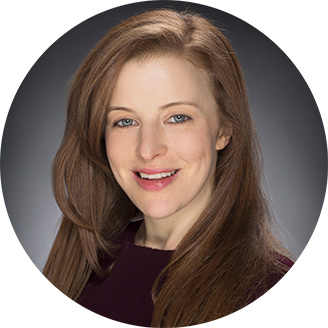 Jordan Selig
Executive Vice President, Martin Selig Real Estate (400 Westlake)
Jordan Selig has been interested in commercial real estate for as long as she can remember. Selig started her career in Berlin, Germany, where she put her studies into action by ecologically renovating pre-war buildings across the city. In 2013, she returned to Seattle as MSRE's executive vice president. The firm's portfolio includes 400 Westlake, the former Firestone Tire Building, which will open in 2022 as the greenest office building its size in the world.
Murphy McCullough
Executive Vice President, Skanska USA (2+U)
Murphy McCullough has 27 years of experience in real-estate development. As executive vice president and regional manager at Skanska USA Commercial Development/Seattle, he oversees all development activities in this market from land acquisition through divestment. He's currently leading the new 2+U project — Skanska's largest development investment globally to date. Prior to joining Skanska, he worked on some of Seattle's large-scale developments, including Fourth & Madison and Harbor Steps.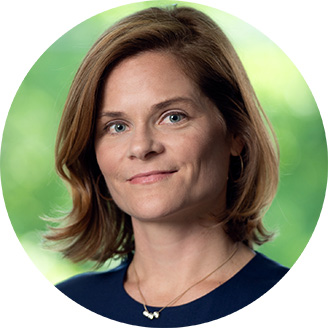 Maggie Capelle
Vice President, Seattle Region, Alexandria Real Estate Equities Inc. (Mercer Mega Block)
Maggie Capelle works on all local real-estate activities for Alexandria, including project design and entitlement, property acquisitions, asset management and leasing. Since joining Alexandria, Maggie has helped grow the regional development portfolio by over 1.2 million square feet. She managed the design and construction of Alexandria LaunchLabs® Seattle, a move-in-ready office/laboratory incubator space for early stage life science companies located in the Eastlake Life Science Campus by Alexandria.
Special thanks to the following sponsors
Visionary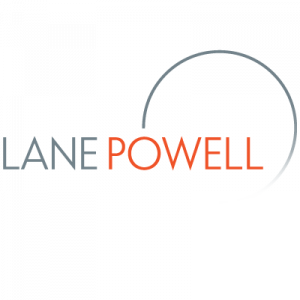 Influencer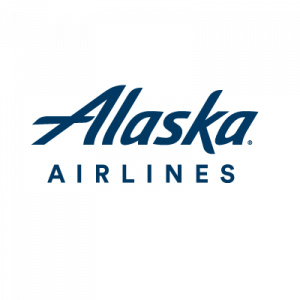 Vanguard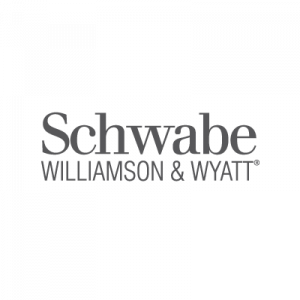 Catalyst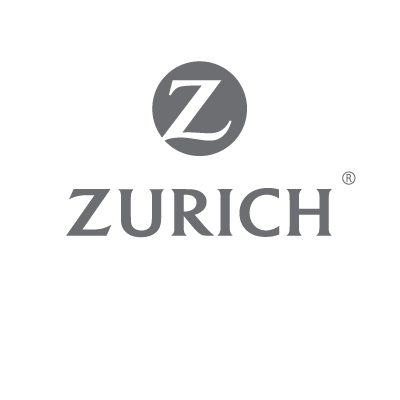 Stewards
BioMed Realty, L.P.
Clise Properties, Inc.
JLL
Lease Crutcher Lewis
McCullough Hill Leary, PS
Metzler Real Estate
R.C. Hedreen Co.
Seattle Children's Research Institute
Seneca Group
Unico Properties LLC
Washington Holdings
Interested in partnering with DSA?
For sponsorship inquiries, contact Carolyn Tow, DSA Senior Manager, Member Relations.