State of Downtown 2019
Big Ideas & Big Challenges
New time. New format. New venue.
Join us for our largest and most anticipated event of the year—the State of Downtown 2019!
DSA President & CEO Jon Scholes will offer analysis of the latest economic indicators shaping downtown—from employment and residential growth, to retail sales and private investment. He'll also share insights on what trends lie ahead for downtown and the city.
We'll welcome keynote speaker Peter Calthorpe, principal of California-based Calthorpe Associates. Calthorpe is a leading speaker on the principles for building great cities and the implications of emerging autonomous transportation technology. He's co-founder of Congress for the New Urbanism, an advocacy organization based in Washington, D.C., that promotes sustainable building practices. Calthorpe is also principal and co-founder of Urban Footprint, an urban-planning software company based in Berkeley. He was recently featured in the New York Times for his analysis of the impact of autonomous vehicles.
Afternoon Breakouts
New this year, in response to your feedback, we're adding breakout sessions for a deeper dive on issues and opportunities facing downtown. For an additional fee, you can join us after lunch for expert panel discussions on affordable housing, the opioid epidemic, the future of urban mobility and the proposed plan to lid I-5.
In addition to a day of thought-provoking presentations, guests will receive a complimentary copy of our annual State of Downtown Economic Report.
Agenda
Networking & Exhibits
Presented by Alaska Airlines
11 a.m.–Noon
Lunch Program with Speakers
Visionary Sponsor, Lane Powell PC
Noon–1:30 p.m.
Networking & Exhibits
Presented by Alaska Airlines 
1:30–4 p.m.
Breakout Sessions
Presented by Schwabe Williamson & Wyatt
2-4:15 p.m.
Happy Hour
4-5 p.m.
Featured Speakers

Jon Scholes
President & CEO
Downtown Seattle Association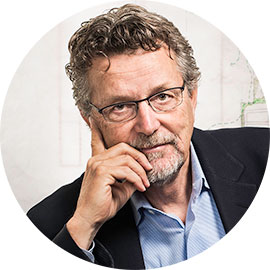 Peter Calthorpe
Principal, Calthorpe Associates
Promising Approaches for Homelessness & Affordable Housing
Block One: 2-3 p.m.
Seattle faces a homeless and housing affordability crisis requiring new ideas, partnerships and approaches. More and more people are struggling to find affordable places to live within a reasonable commute to their jobs and a growing number find themselves without a home at all. What are effective strategies to house the chronically homeless and how can we accelerate production of affordable housing to cut costs and construction timelines? What's the future of prefabricated, modular housing and how can public land be leveraged in new ways to increase development opportunities? What programs are working and where are additional effort and resources needed? Join us to learn more about efforts being championed by local business, nonprofit and civic leaders to reduce the number of people experiencing homelessness in our community and increase the supply of affordable housing.
Panelists
John Arthur Wilson
King County Assessor
John Wilson was elected King County Assessor in 2015 after serving as the office's Chief Deputy for four years. Wilson is a staunch advocate for opportunities to creatively utilize publicly owned land for affordable housing in King County. During his tenure, Wilson led a major countywide effort to cultivate innovation and spearhead multiple technology initiatives, gaining a reputation for developing public-facing solutions and mobile applications.
Aaron Holm
Co-CEO, Blokable
In 2016, Aaron Holm launched Blokable to create high-quality, low-cost housing for all. Blokable homes are based on standardized, modular housing components designed to be stacked, combined and connected to create prosperous communities. Holm previously founded and led multiple businesses and product teams, notably Amazon's first two physical retail businesses, Amazon Go and Amazon Books.
Janet Pope
Executive Director, Compass Housing Services
Compass Housing Alliance is a leading service provider for homeless and low-income individuals and families with 23 locations in the Puget Sound region. Executive Director Janet Pope builds on our community's great, yet often overlooked, resources to support families and individuals in their effort to exit homelessness into dignified, stable housing. Before joining Compass, Janet worked as the Director of the Interfaith Association of Northwest Washington and of the Homelessness and Housing programs formerly within The Church Council of Greater Seattle.
A-P Hurd
CEO, Skipstone
A-P Hurd is a real-estate leader with deep experience in strategic planning, finance, economics, policy and operations management. Hurd is regarded as an out-of-the-box thinker on approaches to creating more housing in high-demand urban areas. Hurd specializes in sustainable development, land use and urban planning, harnessing market forces for innovation, integrative design and complex systems design.
Technology & Transportation: The Future of Urban Mobility
Block One: 2-3 p.m.
From sharable e-bikes to new train connections, to car-share and ride-share, there are more options than ever to get around Seattle. As the city continues to add residents and jobs at a record pace, we need to integrate new modes of transportation and prepare for those still on the drawing boards and in the research labs. What's the future for autonomous vehicles and electric scooters? How will $7-plus billion of investment in light rail shape Seattle's landscape? And how can cities harness all of these new technologies and investments to support healthy, vibrant urban cores? Our panel of  national experts will offer insights and predictions on the future of transportation in fast-growing cities. 
Panelists
Kevin Desmond
CEO, TransLink
Kevin Desmond is a veteran in the world of transportation. Prior to being named CEO of TransLink, he served as general manager of King County Metro in the Seattle metropolitan region for more than a decade where he delivered the ORCA fare program, several bus rapid transit lines, and launched Seattle's light rail and streetcar service – contributing to a 44 percent ridership increase. He is a current executive committee member for the Canadian Urban Transit Association and board director for the Greater Vancouver Board of Trade.
Phillip Washington
CEO, LA Metro
Phillip Washington manages the lead transportation planning and programming agency for Los Angeles County, California. Los Angeles Metro oversees bus, rail, highway and other mobility-related building projects – together representing the largest modern public works program in North America. Washington came to Los Angeles from Denver, Colorado, where he was assistant general manager for nearly 10 years, prior to being named CEO in 2009. He has testified before U.S. Congressional Transportation Subcommittees and was awarded a White House Transportation Innovators Champion of Change award in 2012.
Margi Bradway
Portland Metro Deputy Director for Transportation Planning
Margi Bradway is the deputy director of Metro's regional government Planning and Development Department in the Portland region. Margi has 18 years of experience in the private and public sectors and in her current role manages Metro's transportation portfolio, including the Emerging Technology program. Margi previously led the Active Transportation and Safety Division for the City of Portland and served on the City of Portland's Smart City team when the city was a finalist in the U.S. Department of Transportation Smart City competition.
The Opioid Epidemic—A Local Look at a National Emergency
Block Two: 3:15-4:15 p.m.
In 2017, 379 people died of drug overdoses in King County. A total of 69 percent of deaths involved heroin and opioids, including fentanyl. Nationally, the federal department of Health and Human Services declared a public-health emergency in 2017 and announced a five-point strategy to combat the opioid crisis. The CDC estimates the total economic burden of prescription opioid misuse in the US is $78.5 billion a year, including the costs of health care, lost productivity, addiction treatment and criminal justice involvement. This breakout session will examine the opioid epidemic plaguing Seattle and the nation. Our expert panelists will explain the growing crisis facing our city and county, efforts to get people into treatment, and the impact of the declaration of a national public health emergency.
Panelists
Molly Carney
Executive Director, Evergreen Treatment Services
Dr. Molly Carney is currently executive director of Evergreen Treatment Services, a nonprofit that offers medication-assisted treatment for adults with opioid-use disorders. Her organization also operates the Reach team, which provides street-based case-management and outreach services to more than 1,000 adults in the greater Seattle area who are experiencing homelessness and who also suffer from substance-use disorders. Carney joined ETS in 2013 and has grown the treatment side of the organization from two clinics serving 1,400 adults a year to four clinics serving 3,000.
Brad Finegood
Assistant Division Director, King County Behavioral Health and Recovery Division
Brad Finegood began his career as an addiction counselor working with clients in the criminal justice system. Today he advocates for harm-reduction policies that help those suffering from addiction lead better lives and stay alive even as they continue to actively use drugs or alcohol. Finegood was a member of the King County Heroin and Prescription Opiate Addiction Task Force, which released recommendations for addressing the opiate addiction epidemic in 2016.
Jason Kletter
Chief Policy Officer, BayMark Inc. and chair, American Association for the Treatment of Opioid Disorders Legislative Committee
Dr. Jason Kletter has 20 years' experience in operational, management and executive roles. He regularly counsels government officials on regulations, policy, funding and healthcare trends. Dr. Kletter served as an advisor to the California State Department of Alcohol and Drug Programs. He also participated in federal substance-abuse treatment initiatives, offering guidance on accreditation and curricula for opioid treatment, as well as information to help policy makers craft legislation.
From a Freeway to Future Possibilities: The Opportunity to Lid Interstate 5
Block Two: 3:15-4:15 p.m.
Downtown Seattle is one of the nation's fastest-growing urban centers. Today there are more than 82,000 people living and more than 301,000 jobs in downtown. As we continue to welcome new residents, workers and employers, how can we create more space for housing, jobs, parks and schools? How can lidded freeways create greater connectivity, sustainability and opportunity for all? How should Seattle apply lessons from across the country to reimagine the areas above Interstate 5 through downtown? In 2019, Seattle will embark on a study to answer these and other questions and examine the feasibility of lidding I-5. In this session, you'll hear from experts working on this exciting effort to move Seattle forward as well as a national expert from Philadelphia, which boasts a lidded interstate.
Panelists
Liz Dunn
Principal, Dunn + Hobbes, LLC 
Liz Dunn is the owner of Dunn & Hobbes, LLC, a local real-estate development and property-management company. She has played a key role as a community advocate and leader in the campaign to lid I-5. Dunn also works as a consultant on urban design, retail curation and policy initiatives around building reuse and neighborhood fabric. From 2009-2012, she was consulting director of Preservation Green Lab for the National Trust for Historic Preservation. She currently sits on the DSA Board of Directors.
Karen Thompson
Director of Planning, Delaware River Waterfront Corporation 
Karen Thompson is leading the planning effort for the development of Pennsylvania's Landing Cap and Civic Space at the heart of the city's waterfront – a 12-acre lid and civic space capping I-95 in that city. In addition to her role with the Delaware River Waterfront Corp., she lectures at the University of Pennsylvania. 
Sam Assefa
Director of Office of Planning & Community Development
Seattle's Office of Planning and Community Development (OECD) supports communities through integrated and equitable planning and investment. Beginning in 2019, Sam Assefa's office will carry out a $1.5 million economic and structural feasibility study of lidding I-5. Prior to leading OECD, Assefa was the senior urban designer for the City of Boulder, Colorado and is a founding member of the Center for Art and Public Life at California College of the Arts.
Special thanks to the following sponsors
Visionary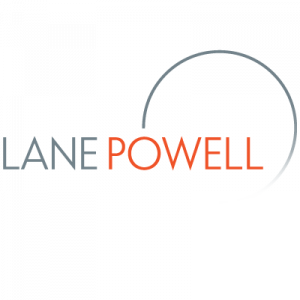 Influencer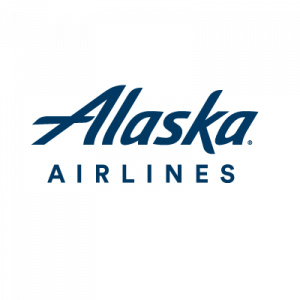 Vanguard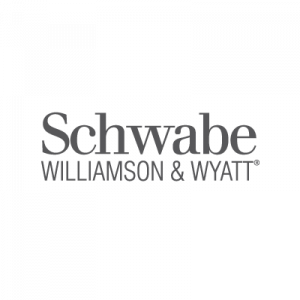 Keynote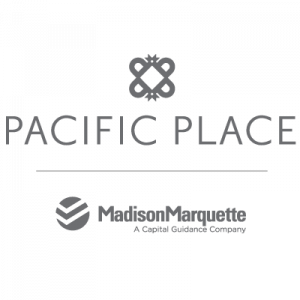 Stewards
ECONorthwest
Lease Crutcher Lewis
Metzler Real Estate
McCullough Hill Leary, PS
Seneca Group
Southport on Lake Washington
Interested in sponsoring this event?
Contact DSA Senior Sponsorship Manager, Lindsay Clarke.
Cancellation Policy
We understand sometimes calendar disruptions are unavoidable. If you have to cancel your reservation for State of Downtown, we can give you a full refund until 5 p.m. on Feb. 1, 2019. After that, we cannot provide refunds or credits. We appreciate your understanding. For more information, contact Joya at 206-613-3245 or joyam@downtownseattle.org.