Improving Wayfinding Downtown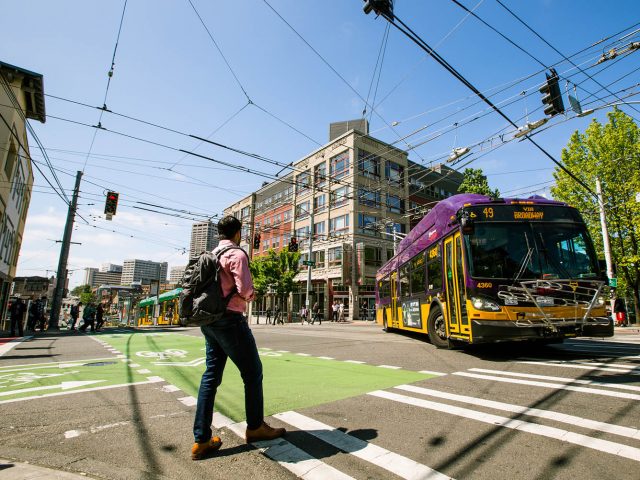 Creating a sense of place
Wayfinding systems help visitors, employees and residents navigate through the city, providing helpful information on the location of key points of interest, transit stops and the pathways between them. Unfortunately, wayfinding in downtown Seattle and throughout the region is sparse, fragmented and out of date. Downtown is home to some of the largest transit hubs in our region and represents a tremendous opportunity to improve the way people navigate to, from and around downtown to locations around the region.
To that end, DSA worked with the city, county and Sound Transit to explore best practices from other cities and ultimately develop a scalable new wayfinding program. Planning and design for the new wayfinding system, dubbed Seamless Seattle, is now complete. The first signs are being deployed in Westlake hub and around Union Station as a pilot project that will be evaluated, fine-tuned, and ultimately expanded into a downtown-wide wayfinding system.
For more information, please email info@downtownseattle.org.