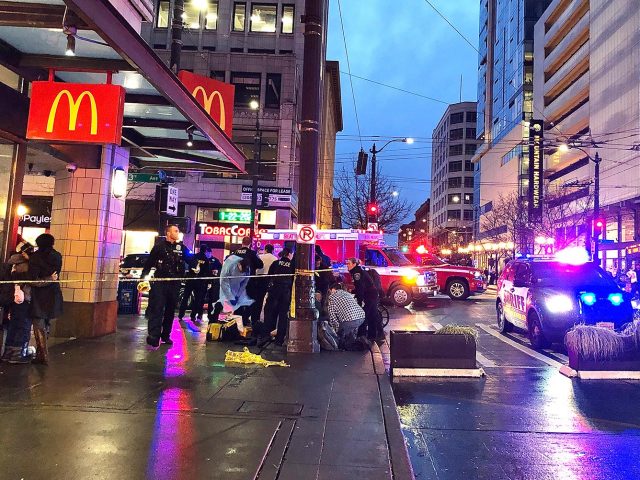 Public safety continues to be a primary focus for DSA. We believe downtown should be a place where everyone should be safe to work, live, shop or visit. Over the past year, we have worked with partners to elevate for public officials and the media the impact that repeat criminal activity has on downtown and our city. Together, we released two reports outlining various failures of the criminal justice system. In the first report, we examined why a relatively small number of 'prolific offenders' were cycling through our criminal justice system, negatively impacting neighborhoods across the city.  In the second report, we documented how much of Seattle's crime goes largely unresolved because of case dismissals and filing delays.
Public safety continues to be an issue, particularly at Third and Pine, where an entrenched open drug market has taken root for decades. It is this market and its associated criminal ecosystem that took the life of one person and injured seven others, including a nine-year-old boy, in a shootout in the heart of downtown. DSA is now leading the charge to say: Enough is Enough. With the support of our members and ratepayers, we are pushing for bold and sustained action from public officials to ensure the safety of everyone who lives, works or visits downtown.
Read our letter to city and county public officials, recent message to members and media coverage below.
If you have questions or would like to get involved in our public safety efforts, please email info@downtownseattle.org
---
Communications with Elected Officials
---
Public Safety Reports
---
Media Coverage