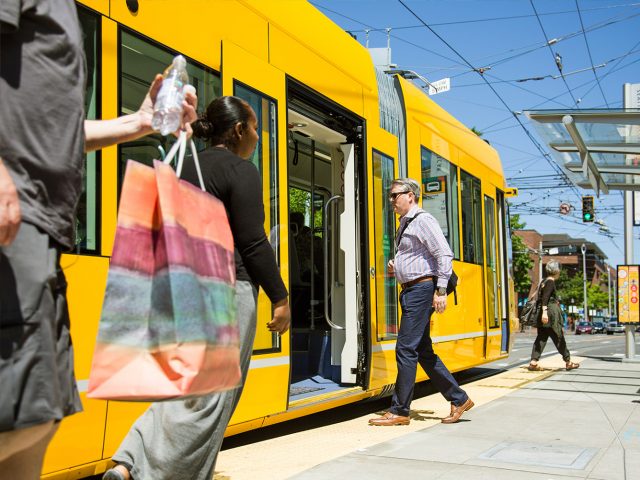 Leading the effort to connect our downtown neighborhoods with a new streetcar line on First Avenue
Seattle has two streetcar lines that are fully integrated into the ORCA card system, but remain disconnected to our center city. As a member of the Seattle Streetcar Coalition, DSA has led the effort to ensure completion of the Center City Connector. Initially approved by Seattle City Council in 2014, this new streetcar line will connect Chinatown-ID and Pioneer Square to the Pike Place Market and South Lake Union. When complete, streetcars will arrive every five minutes and travel in a dedicated lane along First Avenue.
In June 2020, the City announced it would pause 26 transportation projects and programs to address unprecedented budget shortfalls resulting from COVID-19 and the economic crisis, including the Center City Connector. DSA acknowledges the difficult decision to delay critical capital projects to account for the City's $300 million budgetary gap, but knows that transit infrastructure projects are critical to downtown's recovery. DSA and the Street Streetcar Coalition will continue to work with City leaders and federal government representatives to secure the remaining funding to complete this important project and position Seattle to compete on the global stage in the 21st century.