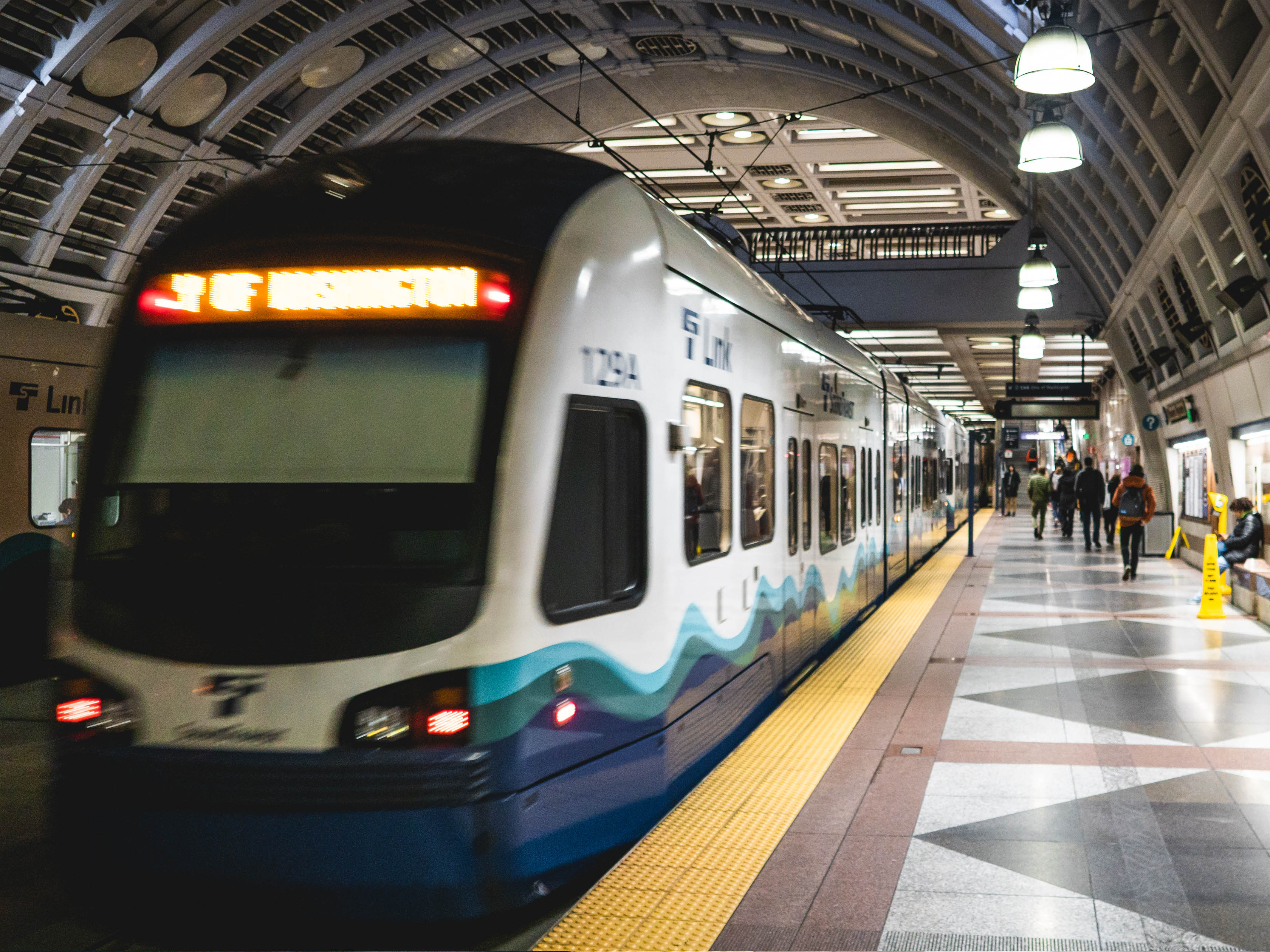 Growing the capacity of our transportation system is critical to the health of downtown. With the 2016 passage of Sound Transit 3, we took a large step toward ensuring an efficient and interconnected regional transportation network. ST3 is the region's single biggest investment in our transportation future. It will dramatically increase connectivity to, through and within downtown.
DSA supported the campaign to pass ST3 and weighed in early on the specifics of the plan ultimately approved by voters. The levy funds an additional 62 miles of light rail lines, expands bus rapid transit lines, increases Sounder train capacity and adds a second downtown transit tunnel to serve six new stations in downtown Seattle.
During our early advocacy, we maintained three key principles:
Investments must emphasize transit connections to current and future jobs, residential hubs, cultural assets and regional growth centers.
Enhancements must maximize overall capacity and ridership, but not at the expense of existing modes of transportation or the existing right of way.
As Sound Transit begins the required technical and environmental analysis necessary to complete their Draft Environmental Impact Statement (DEIS), DSA is working to ensure downtown stations are developed to maximize ridership, system visibility and navigation at the street level, and that downtown's needs and interests are well represented and reflected in the design.
For questions and to get involved in our transportation advocacy efforts, contact Jacqueline Gruber at jacquelineg@downtownseattle.org.