Ground Floor Retail and Cultural Vitality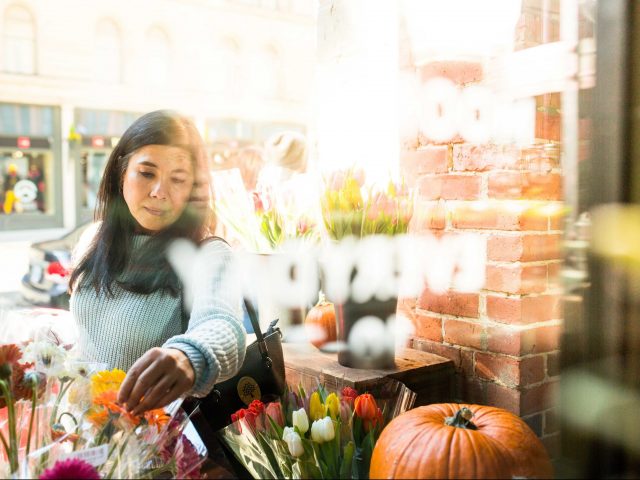 Downtown's blend of internationally renowned flagship stores, specialty markets, independent shops and restaurants offer something for everyone. These approximately 2,200 street-level businesses are crucial to Seattle's economic vitality.
DSA cultivates downtown's vibrant retail experience through business development services. Applying a comprehensive approach, DSA:
Supports existing and emerging economic clusters through advocacy and coordination
Provides business retention and development support services to existing building owners and tenants
Identifies desirable business types for specific geographic focus areas
Coordinates public projects with private investments to improve curb appeal and the public realm
Engages business owners and property owners in curating a unique retail environment
Generates earned media and builds positive energy for downtown retail by highlighting relevant trends
Conducts best practice and quantitative research to apply lessons learned from successful business districts around the country
Tracks data, including demographic data, street-level retail and services, development projects, property ownership, ground-floor vacancies, and other complementary data
DSA also leads studies to inform retail and storefront design in downtown:
Best Practices Guide for Downtown Retail: In partnership with Callison/RTKL, DSA developed a guide that illustrates examples of quality retail and storefront design. This guide also calls on best practices used to influence the design of new developments.
The Value of Ground-Floor Retail: Ground-floor shops invite people to shop, eat, drink, experience Seattle's unique culture, relax, meet with friends and colleagues and exchange ideas. DSA completed a study in Feb. 2019 better gauge the economic value of active ground-floor retail and understand the needs of building owners. The study focused on examples of building owners converting underutilized lobbies and ground-floor areas into spaces for new retail and restaurants. These properties reflect a new standard where tenants expect ground-floor retail and restaurants as building amenities.