Addressing Homelessness in Downtown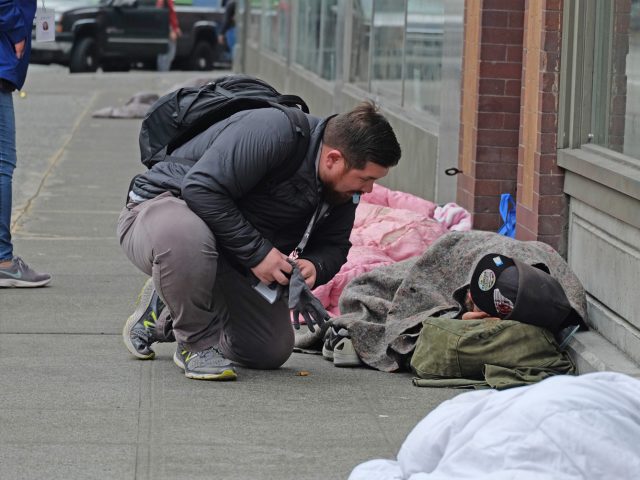 Leading a multi-layered approach through advocacy and outreach
The causes of homelessness are many and complex. While there's no single solution that will solve this growing humanitarian crisis in our city, DSA is committed to finding sustainable solutions that lead to better outcomes than we see today.
While we have consistently advocated for more resources to address mental health, affordable housing and addiction, we also have pressed our city, county and nonprofit partners to better coordinate their investments and track individual outcomes.
We believe this issue should be front and center for our stakeholders as we look at the future of downtown.  Earlier this year, we hosted a three-part homelessness event series to explore the complexities of our current situation, examine what other cities are doing to address homelessness, and hear from local leaders about how they are reforming our system to better address the growing crisis.
While we continue to work on longer-term solutions with our city and county partners, we are actively working to connect those in need with services.  Members of our Homeless Outreach Team are on the streets five days a week, serving as a bridge to permanent housing, drug treatment and mental health care.
If you have questions or would like to learn more, please email info@downtownseattle.org