Addressing Homelessness in Downtown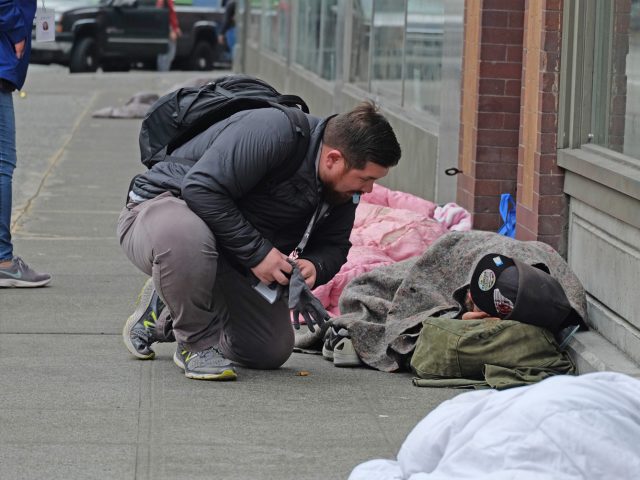 Leading a multi-layered approach through advocacy and outreach
The causes of homelessness are many and complex. And while there's no single solution that will solve this growing humanitarian crisis in our city, DSA is committed to finding sustainable solutions that lead to better outcomes. While we have consistently advocated for more resources to address mental health, affordable housing and addiction, we have also encouraged our city, county and nonprofit partners to better coordinate their investments and track individual outcomes.
In April 2021, the DSA Board of Directors endorsed a charter amendment brought forward by the Compassion Seattle campaign. The proposed amendment to the city of Seattle charter will be on the November 2021 ballot if it receives 33,060 signatures by early August. The amendment would require the city to invest in more emergency and permanent housing as well as substance use and mental health treatment.
We believe this issue should be front and center for our stakeholders as we help downtown and the city recover post-pandemic.
While we continue to work on longer-term solutions with our city and county partners, we are actively working to connect those in need with services.  Members of our Homeless Outreach Team are on the streets five days a week, serving as a bridge to permanent housing, drug treatment and mental health care.
If you have questions or would like to learn more, please email info@downtownseattle.org