Smart Meetings: The evolution of urban renewal takes shape in Seattle and Portland
Posted on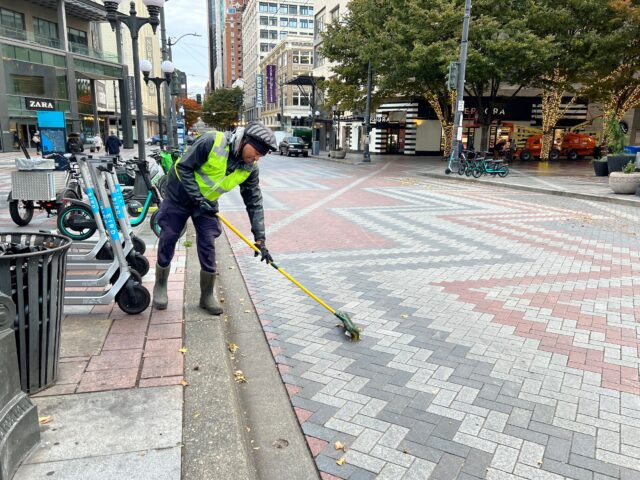 This story was originally published by Smart Meetings on Jan. 26, 2023
The crisp air carrying the eccentric energy over the Willamette River in Portland or through the booth of a Pike Place fishmonger heaving salmon through a grey Seattle afternoon creates a keen sense of expectation and excitement in the hearts and minds of smartphone-wielding visitors.
But unfortunately, this festive atmosphere was temporarily suspended due to the pandemic and was later rocked by civil unrest following the murder of George Floyd at the hands of Minneapolis police officers. Homelessness and property damage made headlines on national news, casting the Pacific Northwest in an unfavorable light as a tourist and meetings destination. But local organizations such as the Downtown Seattle Association have partnered with local businesses and community members to return their towns to their former glory through an equitable and inclusive approach with the intent of benefitting everyone.
Host cities, in most cases, provide attendees with much more than they could have bargained for: unexpected culinary delights or mind-blowing entertainment hosted at top-flight event venues. However, attendees at times may inadvertently overlook the tremendous efforts carried out by local organizations working hard behind the scenes to provide vibrant, safe experiences for visitors and the community as a whole.
Clean, Safe and Welcoming
One organization leading the way in the recovery of tourism in the Pacific Northwest is the Downtown Seattle Association, which has made great strides in rebuilding the region's momentum through an extensive plan that returned Seattle to its past splendor. For over 60 years, Downtown Seattle Association has functioned under the mission of creating a vibrant and inclusive downtown.
"The downtown area over the last 30 years has always had a great mix of uses and draws from arts and culture, food, music, sports entertainment—everything is really tucked close together and walkable, making it one of the great downtowns to walk in," says Jon Scholes, president and CEO, Downtown Seattle Association.
Scholes notes that Downtown Seattle's fairly large population and big brands, and smaller businesses including start-ups, helped to create a springboard to recovery as the area isn't overly reliant on one type of industry or particular use. "It's been a great place to work, play and to visit," Scholes says. "Downtown really offers a variety of reasons to be there and it's really destinations and not obligations that are going to be successful—we've been focused on that for some time."
To further bolster the efforts made by DSA, the organization founded, by way of city ordinance, the Metropolitan Improvement District (MID) in 1999 and encompasses 285 square blocks throughout six neighborhoods in the downtown area of Seattle. The district operates with funding provided by the owners of commercial and residential properties in the district—making it a true grassroots movement generating tangible results with work carried out in the community by the Downtown Ambassadors of MID's Clean Team and Community Safety and Hospitality Team.
"One of the strengths here in Seattle, versus other destinations, is that there's a lot of local investment," says President and CEO of Visit Seattle, Tammy Canavan. "Most of the larger hotels here are locally owned, the Space Needle is locally owned, so there's an added incentive for the businesses community here to work together," adding that many community leaders and those involved have either grown up or continued to live in Seattle and are passionate about guiding the city to a prosperous future. "It's all hands on deck in this community."
The MID-funded ambassadors cleared over a million gallons of trash, removed widespread vandalism and helped thousands of visitors find their way in the downtown area from 2021-22—a year that saw 421,654 visitors to Seattle's Westlake Park and Occidental Square. Another significant aspect of their work is helping Seattle's unhoused population find the resources they need to get back on their feet. The ambassadors perform morning wakeups and welfare checks on individuals in need daily. The Downtown Ambassadors are on the street lending the community a helping hand 363 days a year.
"The improvements to safety, security and the crisis of homelessness, which was very visible a year ago, a year and a half ago and has much improved today," Scholes says. "We had 130 plus tents and encampments in the greater downtown about a year ago and today there's maybe 10 or so in the greater downtown area over two square miles," he continued, adding, "There's been a lot of improvement in addressing urban disorder, graffiti, broken windows, plywood, things being closed and people living outside, dealing drugs or selling stolen merchandise, it was pretty chaotic for quite some time," he recalls.
"We've in many ways turned a page on that period," he says, noting significant progress when compared to the previous year. The latest data available provided by the Seattle Police Department showed a nearly 24% decrease in crimes committed from January to November of 2022.
Improvements Across Emerald City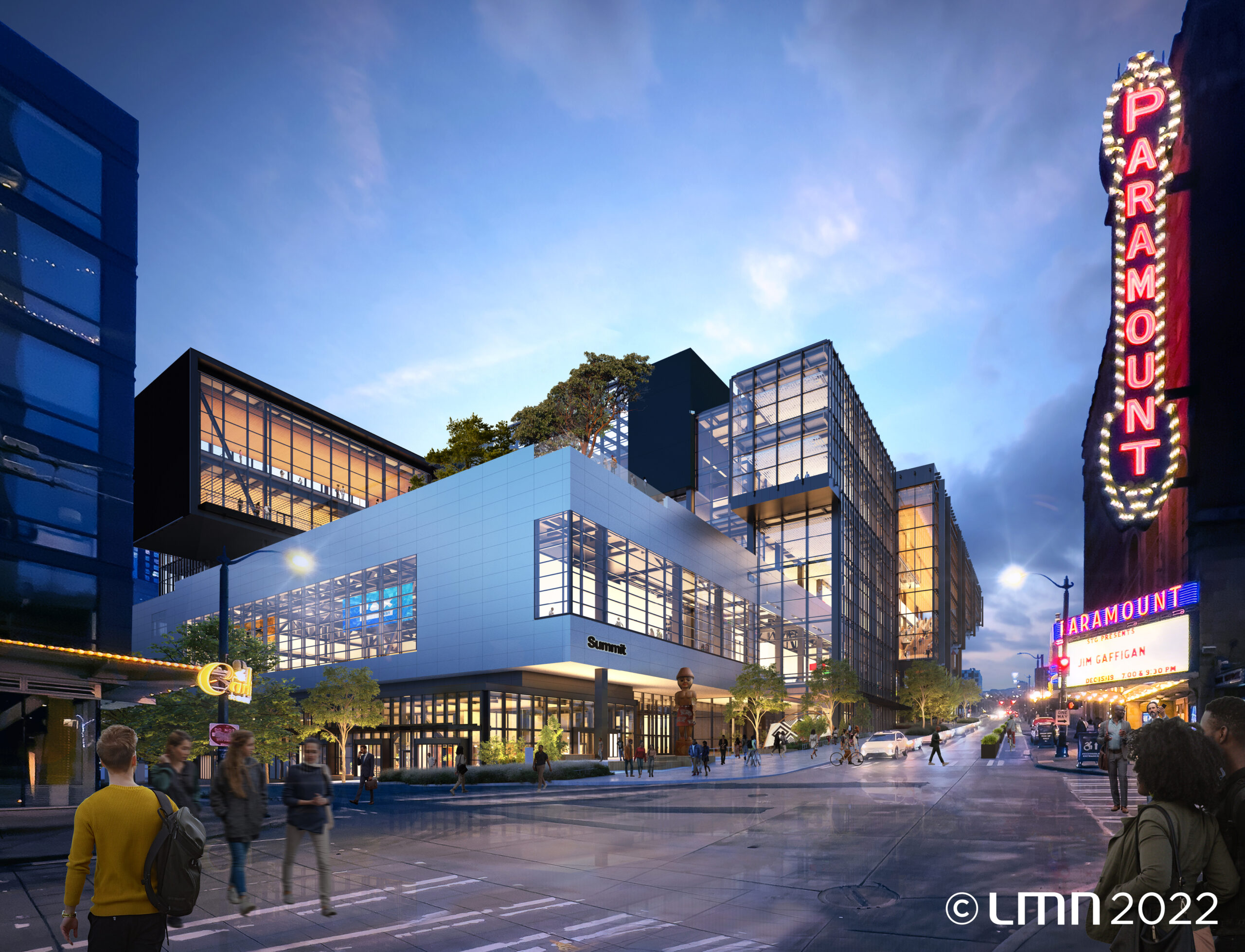 Also emerging from the unfavorable set of circumstances that faced the city over the last few years is the Seattle Convention Center and with major improvements, including the opening of the $1.9 billion Summit Building, which hosted its first event on January 12. The new Summit Building includes over 240,000 sq. ft. of exhibit space, nearly 100,000 sq. ft. of meeting space spanning up to 65 meeting rooms, an expansive lobby area, a garden terrace, mixing zone, with 570,290 sq. ft. of total meeting space.
The Summit Building has 32 national conventions booked from 2023 to 2026. Of the Summit Building's nearly $2 billion price tag, $93 million of those funds will be allocated to a community benefits package to increase mobility within the downtown area, enhance economic opportunities and provide additional affordable housing units and public spaces.
What's more, the new Summit Building is located just a block and a half from the Arch building, which functioned as Seattle's premier space for over three decades and offers planners access to a total of 434,988 sq. ft. of event space and is LEED certified with a waste diversion rate of 78% placing the facility in the top 5% of green businesses in the U.S.
"We believe it will be a top-three facility in the country, located directly in the urban core making it easy to access from the train or the airport and is easy to walk to from your hotel to dinner and other events," Scholes says. "The walkability of it and that true urban experience and the design of the building itself—we think it's going to make it a great draw."
SCC's Board of Directors has, since 1988, recognized the importance of offsetting any possible adverse effects on the community created by the development of the center by helping to create better physical and social environments wherever possible, including providing affordable housing with a net gain of 1,040 units in and around Seattle, offsetting the units of housing that were demolished in the process of building the center.
But the recently unveiled Summit Building isn't the only new feature in Seattle to attract events. A renaissance of Seattle's Central Waterfront is underway, elevating the destination best known for its amazing seafood restaurants and Pike Place Market. The revamped waterfront will include a 20-acre park with a marquee promenade and will connect the popular open-air market to the waterfront and Seattle Aquarium.
"Looking ahead, with the opening of the new convention center addition, a billion-dollar remake of our central waterfront—they're these big moves that have been in planning and construction for some time, but now we're very close to cutting the ribbon on," Scholes says noting that the projects were made possible through a "generational amount of investment" going into Seattle's downtown, ensuring the Emerald City remains an amazing place to live and visit.
The City of Roses Renews
The pandemic created a slew of obstacles, with many issues longstanding for cities across the country making the return to normalcy an even bigger challenge. Partnerships between local convention and visitor bureaus, local businesses, and other community organizations, including nonprofits, have become crucial in helping tourism in different areas rebound and rebound from the subsequent economic downturn.
And dispelling any ongoing misconceptions about specific host cities by showcasing the fruits of these community-based efforts, demonstrating to event planners that destinations such as Portland, are in fact, open for business and is a critical message to help bridge the gap between planners and the perfect event destination.
The phrase commonly associated with Portland, "Keep Portland Weird," can mean many things to many people, but one thing for sure is that it also represents an uncommon sense of togetherness throughout the community that may seem "weird" to those unfamiliar with the ways of Stumptown.
"Portland, like many cities, has faced a number of challenges, at least since the beginning of the pandemic," says Portland Mayor Ted Wheeler. "We're not here to sugarcoat that, but are here to say that we are focused and have doubled our efforts around addressing the humanitarian crisis and homelessness situation on our streets, and our goal here is to get people off the streets and help them stay off the streets," he says, adding that connecting unhoused residents with the resources they need to stay off the streets is one of the city's top priorities.
The initiative to combat homelessness in Multnomah County and in collaboration with the Joint Office of Homeless Services, Move-In Multnomah, has worked with partner organizations to help end the homelessness of unhoused residents in the area. Between July 2021 and June 22, the organization helped find housing for over 4,500 area residents while helping another 35,550 people avoid homelessness with prevention services. Another 1,129 individuals were moved from encampments, sidewalks and shelters to a home of their own between July 1, 2021 and June 30, 2022.
Wheeler went on to recognize the obstacles faced by event planners when asked by clients about public safety and other similar concerns when hosting in Portland. "We know that as you are working on behalf of your clients, they're going to ask you questions about 'how safe will our delegates be, what kind of livability situations will they be walking into,' and I want you to know we're very happy with the progress that's been made."
While gun-related crimes occur in most, if not all metropolitan areas, recent statistics published by the Portland Police Bureau indicate a decline in reported incidents with the bulk of crimes being reported outside of areas frequented by visitors. Reports of violent crimes in Portland are happening at a rate much lower when compared to other major cities in the U.S. or Canada, according to Visit Portland. "Some of our accolades for the efforts we've made thus far include being named one of the most livable cities in the United States, according to U.S. News and World Report," he says.
Equity for All in Rip City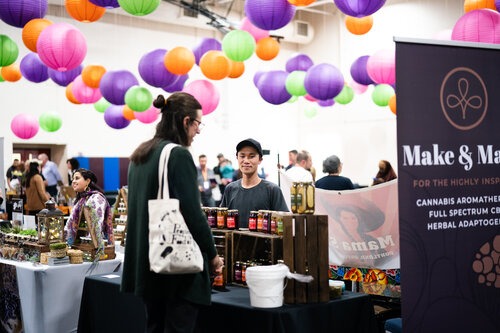 In 2017, Portland introduced My People's Market—a collaborative event organized by Travel Portland (Portland's Convention and Visitors Bureau) and Prosper Portland—an economic and urban development agency for the city. The purpose of the market is to provide entrepreneurs of color with a pathway to connect to the travel industry to expand and scale their businesses.
"We have made a huge commitment to equitable and economic prosperity," Wheeler says. The Inclusive Business Resource Network works to expand the market's exposure to events, providing attendees and other visitors with the opportunity to patronize these local businesses and vendors. "It's part of a larger program we have throughout the City of Portland to really encourage minority entrepreneurship," noting that participating vendors learn how to develop, market and sell their products while learning the importance of distribution and testing their strategies in real-time during market events.
"The pandemic hit us hard in many different ways. It gave us a chance to really reassess who we are as a community and what we want our city to look like and be in the future," Wheeler says. "One area where we all agree we have to do better is making sure that as we recover, as we grow our economy, as we expand opportunities for the people who live here, we want to make sure that that economic prosperity is shared by all in our community."
In addition, Travel Portland and Prosper Portland offer pop-up My People's Market for events and conventions, which have shown to be very popular and have garnered widespread positive feedback from event professionals and attendees.