Get the Most Out of Summer with DSA's Fully Stocked Event Calendar
Posted on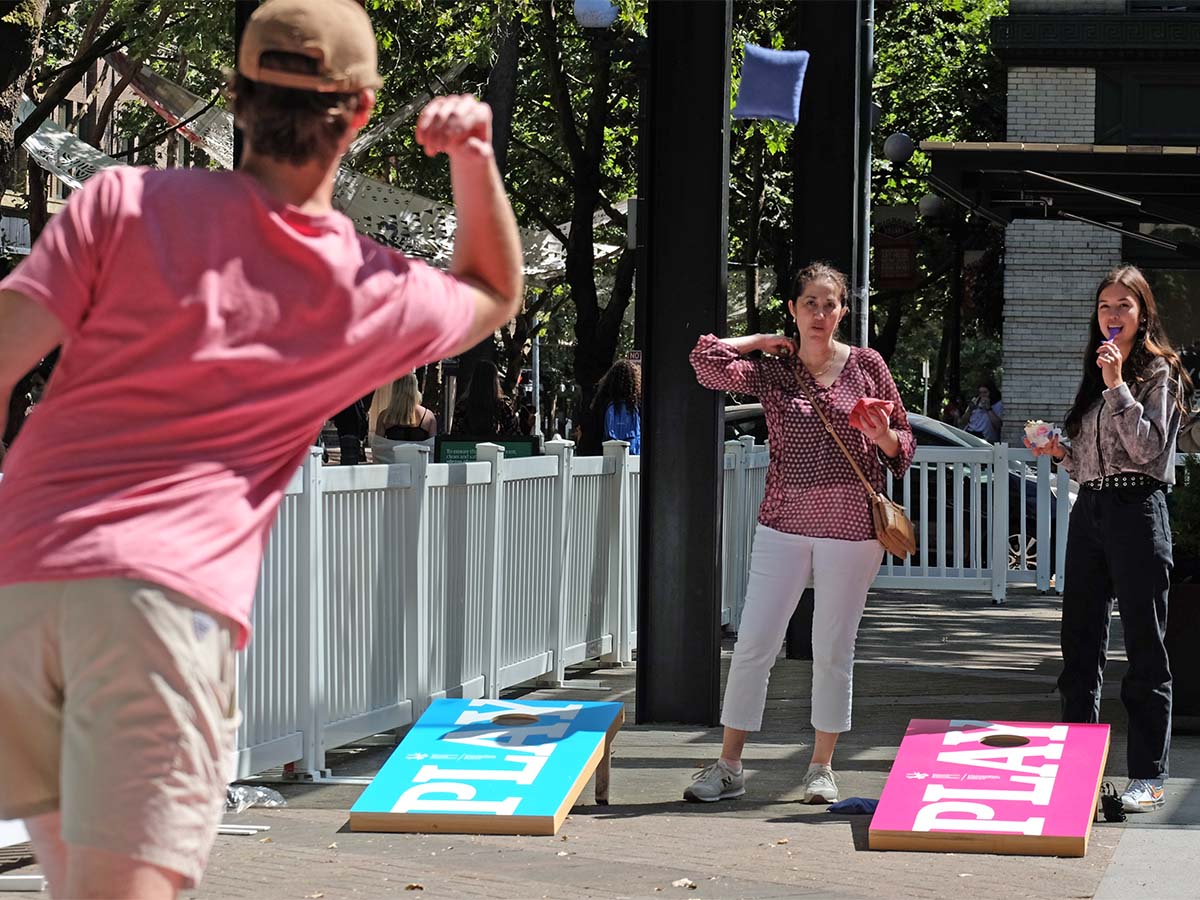 The late Seattle summer weather is just about perfect, and to help you squeeze the most out of every moment, we've loaded downtown parks and public spaces with events and activities. Whether you haven't been downtown in months, are back in the office regularly, or call downtown home, we invite you to take advantage of our end-of-summer programming.
As part of our recovery strategy, we're producing a wide range of events to bring locals back and create a vibrant, welcoming setting for workers and residents. Our long-standing Downtown Summer Sounds concert series continues through September, closing out our biggest concert program in 42 years.
New in September,  we're installing a 40-foot by 40-foot roller skating rink in Westlake park as part of our second round of Welcome Back Weeks. The Westlake Park Roller Rink, supported by community sponsors Amazon and Alaska Airlines One World, will be up from Sept. 4-19. Skate rentals are free and all ages and skill levels are welcome.
Through September, we're offering free guided urban hikes through a partnership with Global Family Travels. Experience the retail core or the waterfront like you never have before. We've also launched a free bike tour, Pedaling Through the Past, for those who want to get some exercise and learn about downtown's history. Or, you can make discovering our center city a game by checking out our custom-created scavenger hunts. Simply download the app and participate whenever it works for you.
Following a successful run in July, Beers and Bites returns to Occidental Square Sept. 16–18. This three-day event combines the best of Seattle in summer: local beer and wine, food trucks, family-friendly games and entertainment from local artists.
And if you're still thirsty, treat yourself to a fancy cocktail or some apps at one of five high-flying spots around the center city and be eligible for a special promotion. On Wednesdays from Sept. 8-29, we're partnering with a handful of downtown hot spots for a special View from the Top Happy Hour series. You just might receive a $20 gift card (some conditions apply, for ages 21+).
Welcome Back Booths are also returning from Sept. 13-19 during the second half of our Welcome Back Weeks. Stop by a booth — at various locations downtown — and enjoy free music and refreshments. We'll have information about what's open downtown and commuting options. You might also win a gift card to a local business or other downtown swag.
Visit Love, SeaTown for the latest information on DSA events and other events and promotions being offered by our partners.