Downtown Residential Demand Propels Record Year of Construction
Posted on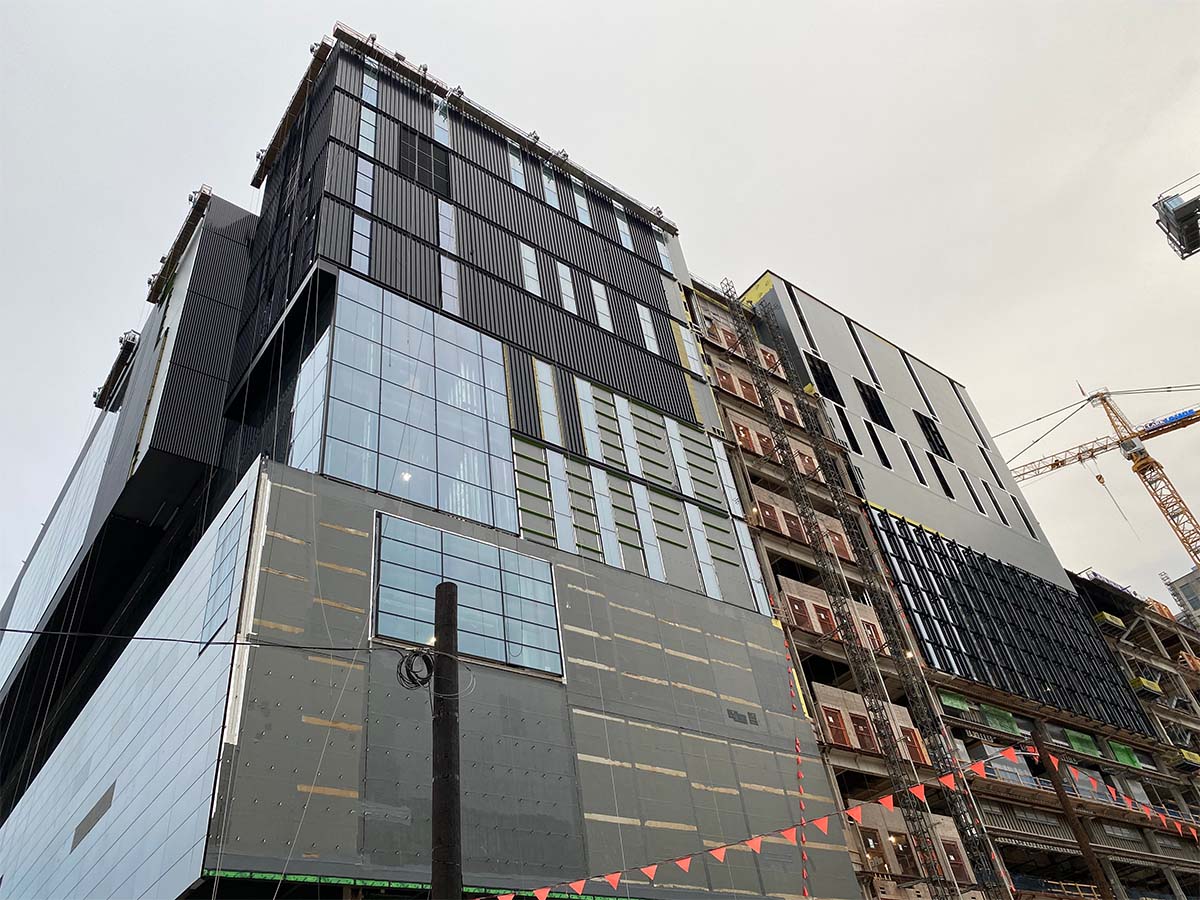 Buoyed by investor optimism and the continued arrival of new residents, builders in Seattle's core are fueling a development cycle poised to produce record completions during one of the busiest years for downtown construction. The Downtown Seattle Association's mid-year development guide charts activity across residential, office and hotel sectors.
Once again in 2021, residential construction accounts for a majority of the projects in downtown with two-thirds of all developments containing a residential component. So far, 2,027 units have been completed in 2021. Another 4,388 are scheduled for delivery by the end of the year, totaling 6,415 new units in 2021. With a record 98,000 people now living in downtown Seattle, the demand for urban living is evident.
"Residents and developers are investing in downtown Seattle, continuing an upward trend we've been charting over the last decade," said DSA President & CEO Jon Scholes. "The continued growth of the downtown residential population creates a more vibrant and resilient neighborhood and means more customers for small businesses and arts and cultural venues. With the opening of a new arena, waterfront park and more light rail lines on the horizon, residents and investors are demonstrating their confidence in downtown's bright future."
Downtown's growth has propelled much of the city's office and residential surge. Since 2010, more than 28,000 new apartment units, 4,200 hotel rooms and 17.5 million square feet of office space have been built. For further context, downtown represented 48% of the growth in apartments in the city from 2010 to present. Additionally, downtown's current residential investment represents more than half the apartments under construction in the city.
And there's more inventory on the horizon. Developers have completed or are planning to complete 6,415 new residential units downtown in 2021 and an additional 5,564 in 2022. This is the largest number of units added downtown over any two-year period on record.
Downtown Seattle continues to see significant investment in office properties, conveying confidence in the market despite pandemic-related vacancies. In April, the 770,000-square-foot former Macy's building sold for $580 million. The 810,000-square-foot Safeco Plaza sold in July for $465 million. Biotech activity in Seattle has also remained strong, with Boren Labs in the Denny Triangle selling for $119 million in April.
Other development guide highlights include:
In the first half of 2021, developers completed 21 projects. There are another 25 projects scheduled for completion during the second half of the year.
Office completions are still on pace for an above-average year, with 1.3 million square feet of office space completed and an additional 1.2 million square feet scheduled by the end of the year.
There are two hotels, representing 336 rooms, under construction. An additional three hotels totaling 519 rooms are in the demolition, shoring and excavation phase. Four hotel projects have land-use projects (waiting for building permits) and 14 are in the predevelopment phase.
DSA produces two development guides annually, with an end-of-year document published each February. For more DSA data, including metrics focused on downtown Seattle's recovery, visit our research page.