PSBJ: Downtown Seattle Association launches campaign to bring people back downtown
Posted on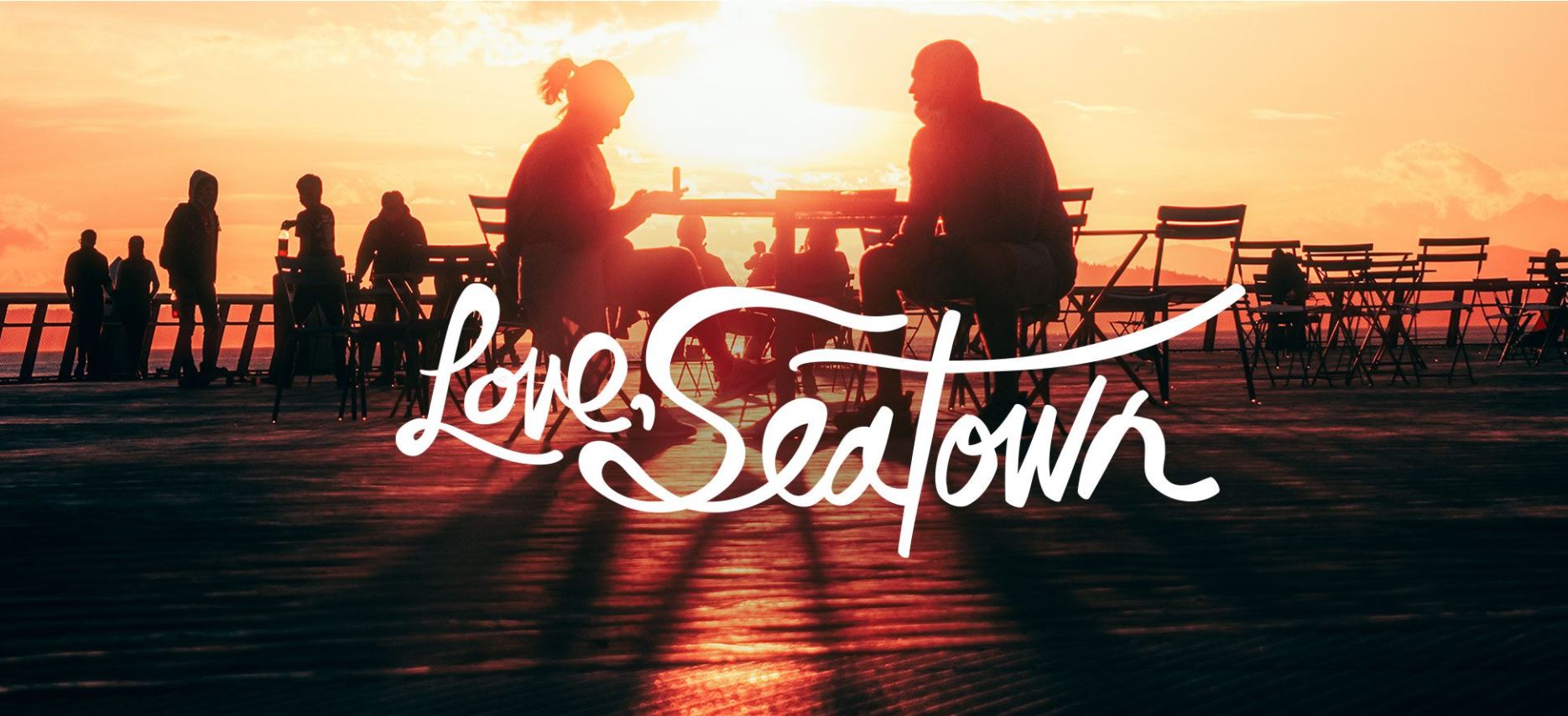 This story was originally published by the Puget Sound Business Journal on July 19, 2021.
By Megan Campbell – Reporter, Puget Sound Business Journal
The Downtown Seattle Association launched a new campaign Monday to bring people back to downtown.
The campaign, dubbed "Love, SeaTown," builds on the DSA's $3.2 million investment into downtown to revitalize it after the pandemic and resulting economic downturn, which took a major toll on the city core. The money comes from the Metropolitan Improvement District, which is a business improvement district that the DSA manages.
"Our goal is to reintroduce local residents to their great urban core and experiences that are only available downtown," said Chris Copacino, senior account and new business director at Copacino Fujikado, in a news release. "Seattleites feel a deep connection to their city, and this campaign is designed to rekindle that relationship."
Copacino Fujikado, a member of the DSA, developed the campaign.
The promotional effort, which directs people to a website and features a video of people in the downtown, will run during the Tokyo Olympics on KING 5, as well as online, radio, TV, transit and billboards.
"With 'Love, SeaTown,' we're inviting people across our region to come back and experience what makes our center city so special," said Jon Scholes, DSA president and CEO, in a news release. "There's a lot to rediscover, including 288 new businesses that have opened since January 2020."
Last month, the city of Seattle, along with the DSA and Visit Seattle, announced the organizations would together invest $16.4 million in revitalizing downtown.
The money will be used to help small businesses, clean the streets, beautify downtown, add police patrols and provide support for people experiencing homelessness.