Downtown Seattle Association CEO: Council's Amazon Tax is 'bad policy'
Posted on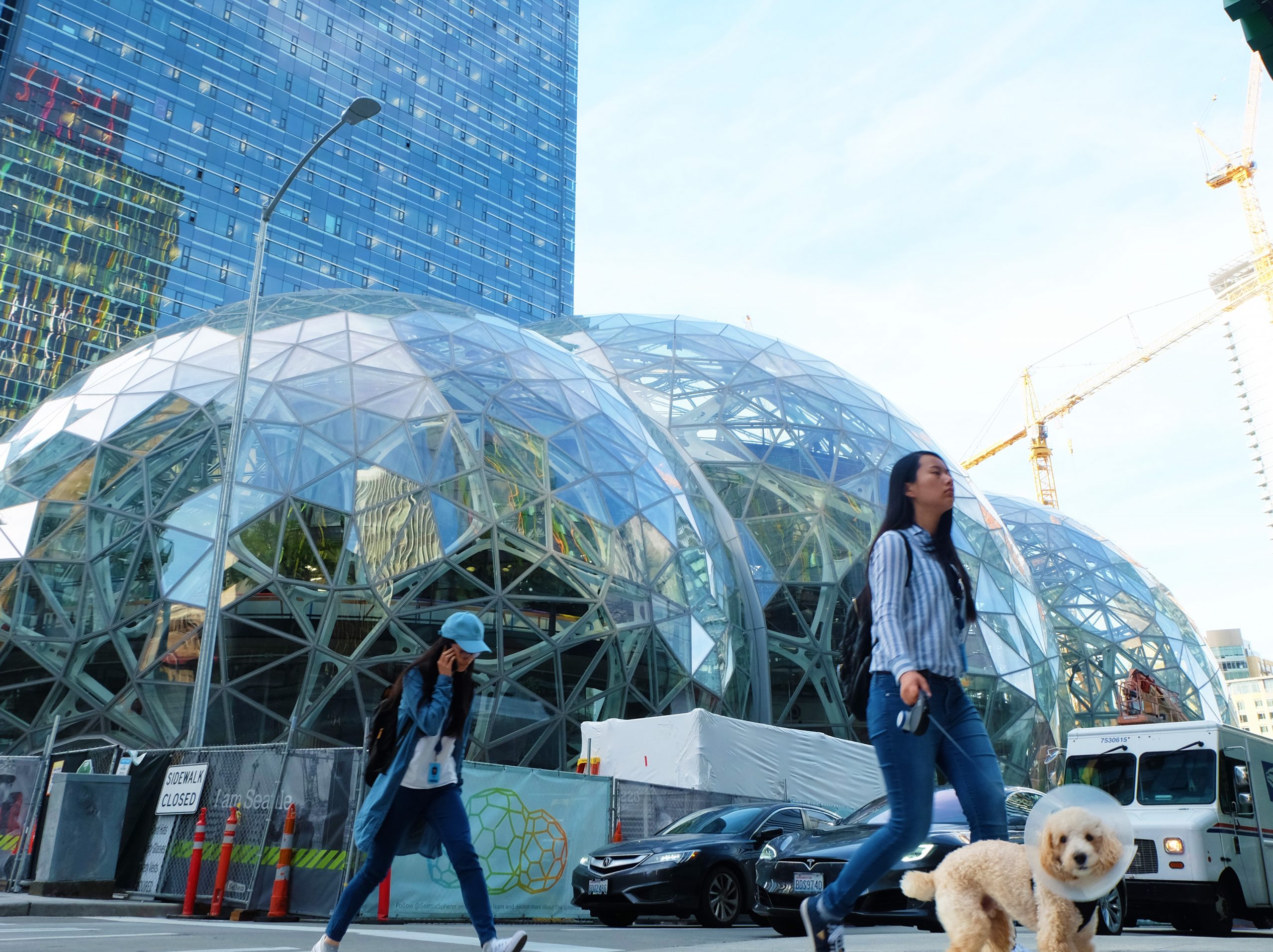 This story was originally published by My Northwest on Monday, Aug. 17.
By MyNorthwest Staff
August 17, 2020 at 11:32 am
Seattle City Council has passed a modified version of the so-called "Amazon Tax," which is a tax on the payrolls of businesses with least a $7 million payroll that taxes salary levels at various percents, going up to a 2.4% tax on employees making over $400,000. The Downtown Seattle Association (DSA) is asking city council to repeal their big business tax, arguing it will compound an already desperate economic situation in the city.
"This tax that the council passed affects not just Amazon, but nearly 800 companies in Seattle," said Jon Scholes, president and CEO of DSA. "We think there's many more that are going to suggest that they're looking for locations outside of the city if the council leaves this tax on the books."
Scholes says DSA has been sending warning signals to the council for months prior to the adoption of the big business tax.
"I think Amazon's recent suggestion that they'll be moving jobs outside of the city is one more warning signal, and we hope the city council will take it seriously and will repeal this tax before we see more companies follow suit," he said.
Taxes at a city level, Scholes says, are "just bad policy."
"They put Seattle on an economic island, and they give every incentive for Seattle companies to move their jobs elsewhere," he said. "We've supported a regional business tax, and did so as recently as January, when the Legislature was considering a measure to invest in homeless housing and services with a regional measure that didn't isolate Seattle. But we don't think it's good policy, either in a pandemic or not, to isolate Seattle economically and make it more expensive to locate jobs in our city."
Companies, and not just Amazon, will decide to move elsewhere, which Scholes says is the "logical decision."
"We've got lots of trends now that are really against locating jobs in our city, we don't need another one," he added.
Due to the rise in telecommuting during the pandemic, there's already a shift in jobs away from the downtown core. How does Scholes know that Amazon's proposal to relocate is due to the tax and not about putting offices closer to where people live?
"Well, because they and hundreds of other companies have expressed their strong opposition to this tax measure and have done so for the last three to four months," Scholes said. "But the city council hasn't listened to those concerns, and they rushed into adopting this tax without a lot of thought, without any analysis of the economic implications, and just proceeded."
"So there's certainly a lot of challenges with work from home for urban neighborhoods like downtown and others in Seattle," he added. "And our point is it's going to be difficult to get a lot of those jobs back, and we don't need to give companies any more reasons not to bring them back. Because right now we've got hundreds of small businesses downtown that are suffering because those workers that they're used to seeing Monday through Friday are not there."
Flower shops, coffee shops, restaurants, and bars in downtown Seattle are missing their usual customer base right now, but Scholes worries it could get even worse for small businesses.
"The message that our city is sending to the big employers is we're all right if you take your jobs elsewhere," Scholes said. "And the ramifications of that are lots of small businesses that are going to continue to hurt."
Listen to Seattle's Morning News weekday mornings from 5 – 9 a.m. on KIRO Radio, 97.3 FM. Subscribe to the podcast here.