Seattle council passes tax on big businesses that pay high salaries
Posted on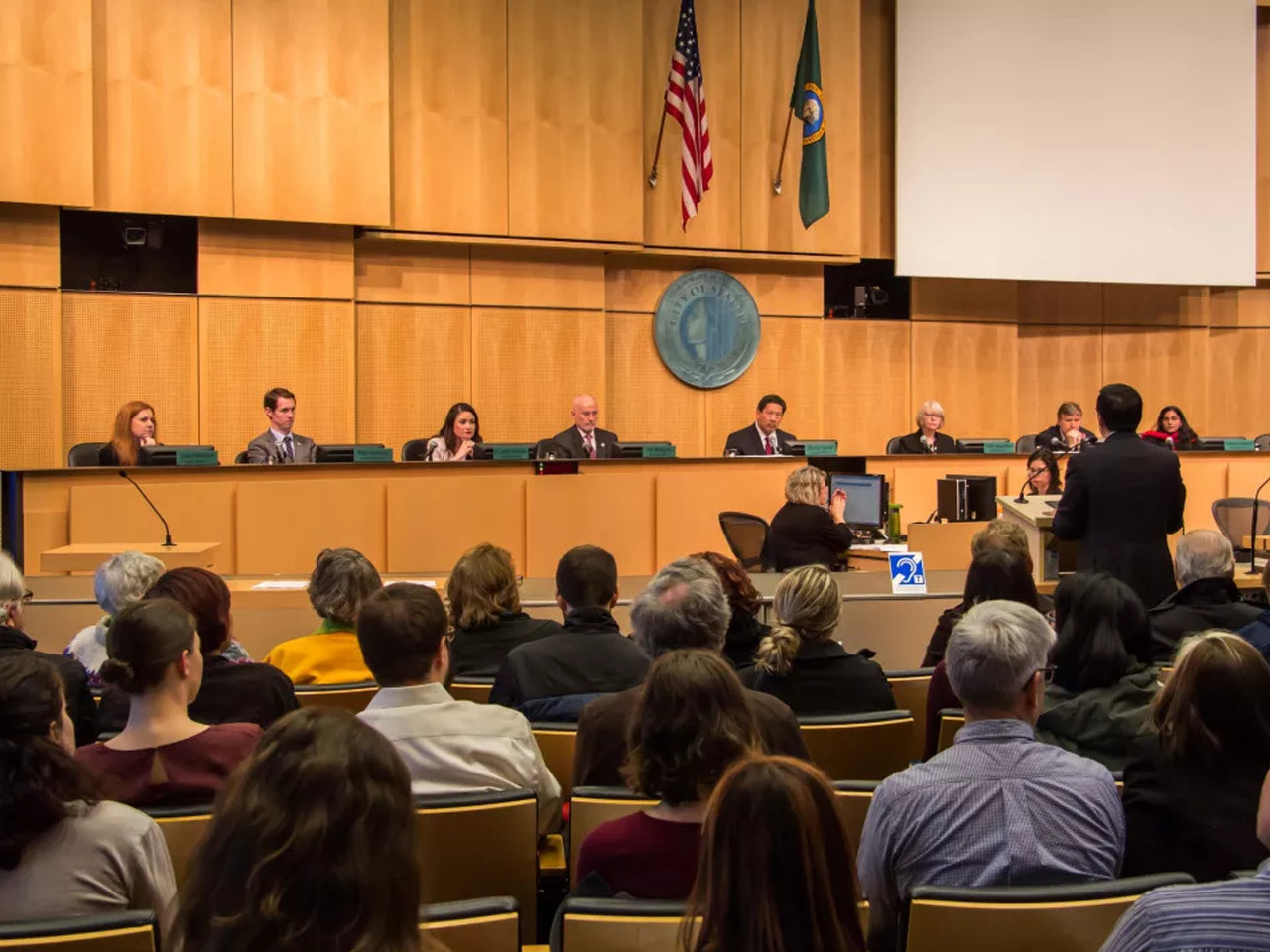 This story was originally published by KING-TV on July 6, 2020
SEATTLE — The Seattle City Council voted Monday to impose a new payroll tax on big businesses.
This tax targets big earners and the companies that employ them.
Companies with more than $7 million in annual payroll will be charged a percentage based on how many people they employ with salaries of at least $150,000.
Companies that have billion-dollar payrolls will pay an even bigger share for high wage workers.
The tax rate will range from 0.7% to 2.4%, depending on annual payrolls and individual salaries.
Lead sponsor of the bill and Councilmember Teresa Mosqueda says the new tax targets companies with many highly paid employees, whereas the 2018 "head tax" would have applied to all employees at large companies.
In 2018, the council — under pressure from corporations such as Amazon and the prospect of a voter referendum — repealed a $47 million-per-year big business tax that they adopted weeks before.
Based on estimates, Mosqueda's proposal will generate approximately $200 million a year.
This particular legislation is much bigger than the failed head tax from 2018. According to the council, the tax will help first with coronavirus relief and then build affordable housing.
The council's estimate is that it would raise at least $86 million by next year for COVID-19 relief and continuation of services. They expect to raise more than $200 million annually in 2022 for affordable housing and equitable development.
The payroll tax will be imposed Jan. 1, 2021. It will sunset on Dec. 31, 2030.
However, some business organizations were not on board with the vote.
"Taxing jobs is bad public policy, and it is even more concerning as Seattle faces double-digit unemployment," the Downtown Seattle Association said in a statement to KING 5. "As the region enters a deep recession and faces near-record job losses, the Seattle City Council moved forward at a rapid pace to tax hundreds of businesses to fund new city programs instead of planning for how to sustain basic city services and working on economic recovery. The City Council will be sending tax bills to companies across multiple sectors that have their doors closed and have been forced to layoff employees. What's more, Council plans to borrow from the city's rainy day fund to implement new spending when the city is facing an annual budget shortfall of more than $300 million. Job taxes are counterproductive to job creation and have a history in Seattle of being enacted and then later repealed. This tax should follow that fate."
If the council didn't approve the tax on Monday, big-business tax advocate Councilwoman Kshama Sawant gathered 30,000 signatures to put the measure on the ballot in November.