Seattle business groups blast City Council over payroll tax as Amazon hints at moving its workers elsewhere
Posted on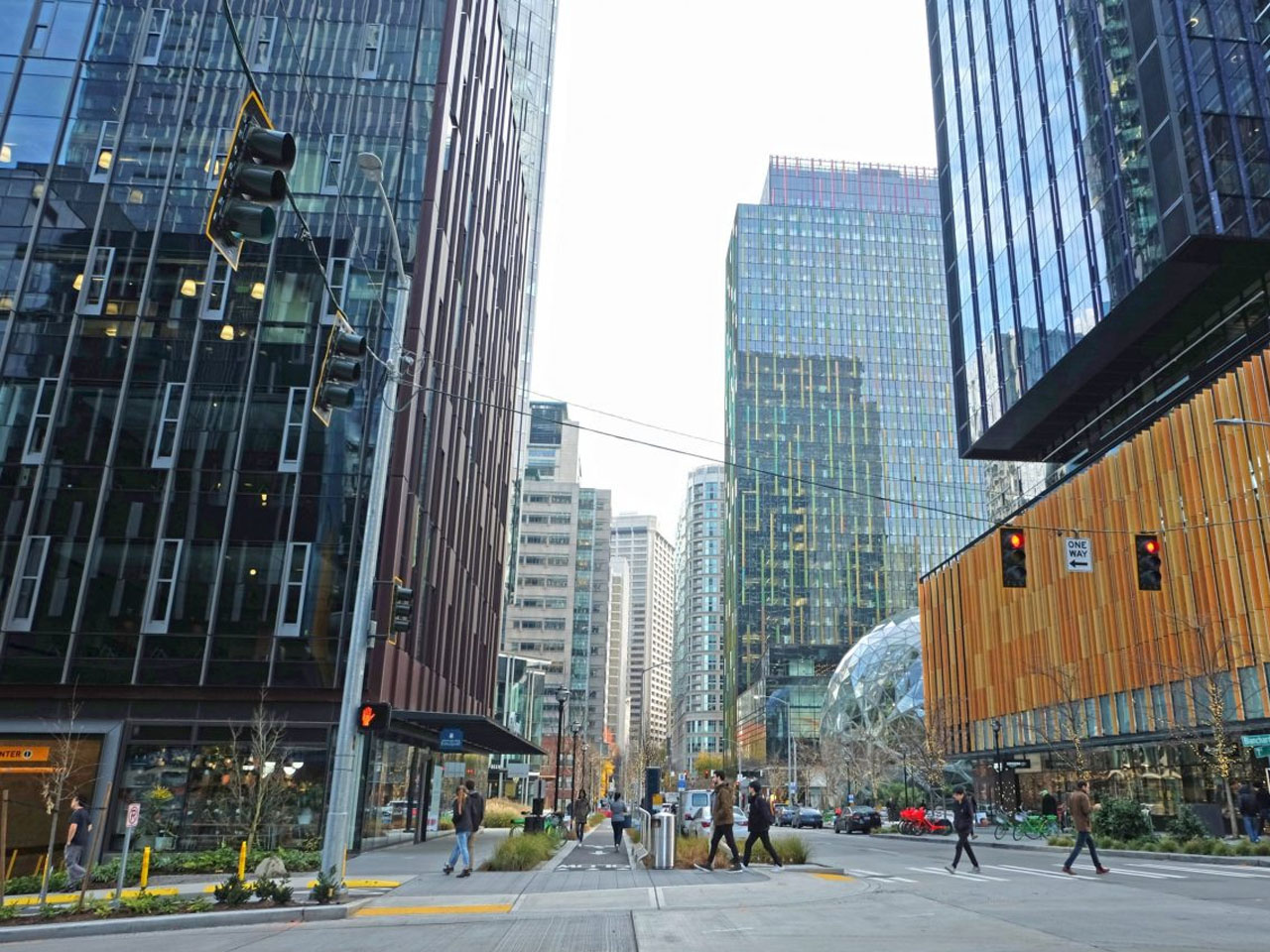 This article was originally published by the Puget Sound Business Journal on Tuesday, Aug. 18.
Major local business groups have sent a letter to the Seattle City Council urging it to repeal the payroll tax it approved last month, saying the tax will drive jobs out of the city.
The letter was prompted by a survey Amazon issued to its Seattle employees late last week to see if they'd be willing to work in other Puget Sound-area cities and suburbs.
"This news should be deeply concerning to the city and is another early warning of the long-term, damaging impacts that Seattle's tax on jobs will have on recovery, the city's future economic health and local tax revenues to fund critical municipal services," reads the letter, which was signed by, among others, the Downtown Seattle Association and the Seattle Metropolitan Chamber of Commerce.
The business groups said it was reckless of the council to approve a new tax in the midst of the Covid-19 pandemic, which has caused what the letter refers to as "the most severe economic crisis to hit Seattle in nearly 100 years."
Last month, the Seattle City Council approved a new tax on the city's largest employers, levying the payrolls of employees making at least $150,000 a year. It's estimated the new tax will raise more than $200 million each year. The legislation provides emergency Covid-19 funding as well as money to build housing.
The levy was approved after a years-long battle over similar proposals to tax the payrolls of major businesses to fund affordable housing and other programs.
Payroll tax supporters have long pointed to Seattle's exploding housing market, where inventory is scarce and well-heeled tech employees easily drive sales above already astronomical asking prices. Revenues from a payroll tax are necessary to build more affordable housing and increase Seattle's housing inventory, bringing prices down, proponents of the tax say.
Previous incarnations of the payroll tax were known as the "Amazon Tax," and Councilwoman Kshama Sawant has directly targeted Amazon in her campaigns to pass it.
Amazon, meanwhile, has pitched itself into an all-out political battle over Seattle taxes. The company pumped a record $1.5 million into council races last year. Two years ago, Amazon even temporarily halted construction on one of its Seattle office towers in protest of a proposed payroll tax. Those efforts — and a general backlash from much of the business community — managed to keep a Seattle payroll tax at bay until this summer.
Earlier this year, Amazon and other business interests said they would support a King County-wide tax proposed in Olympia to pay for affordable housing and mental health services. That proposal died in committee.
Now, Amazon appears to be signaling again that it's willing to move its operations out of Seattle — or halt further investments in its operations within the city. On Tuesday, Amazon announced that it will expand its operations in what it called six "tech hub" cities, adding more than 900,000 square feet of office space and 3,500 jobs. Seattle wasn't on the list.
The letter from Seattle's business interests noted that the Covid pandemic, which has most downtown workers doing their jobs from home, "has already demonstrated the disastrous economic impacts of removing tens of thousands of jobs from Seattle's urban core."
While the decision to keep workers home was obviously necessary, the letter says, it also points out that thousands of restaurants, retailers, arts and cultural organizations and other small businesses "continue to struggle with the absence of a robust, daily downtown worker population."
The business leaders estimate that 70% of Seattle's 343,000 downtown workers have the ability to work remotely.
"This means that companies also have the ability to locate these jobs somewhere else," the business groups said. "If just 10,000 jobs subject to the city's new payroll tax relocate outside the city limits, Seattle could lose more than $37 million in annual worker spending that would otherwise go to Seattle small businesses, not to mention the associated sales tax revenue."
The letter said that the new payroll tax will impact nearly 800 Seattle companies across nearly every sector of the economy.
"Should this tax remain in effect, Amazon is just the first of many companies that will make decisions to relocate employees outside of Seattle," the business groups said.
The letter was also signed by the Associated General Contractors of Washington, the Building Owners and Managers Association of King County and the National Association for Industrial and Office Parks.