Nick Rankin Guides Clients from Second Chance to Success
Posted on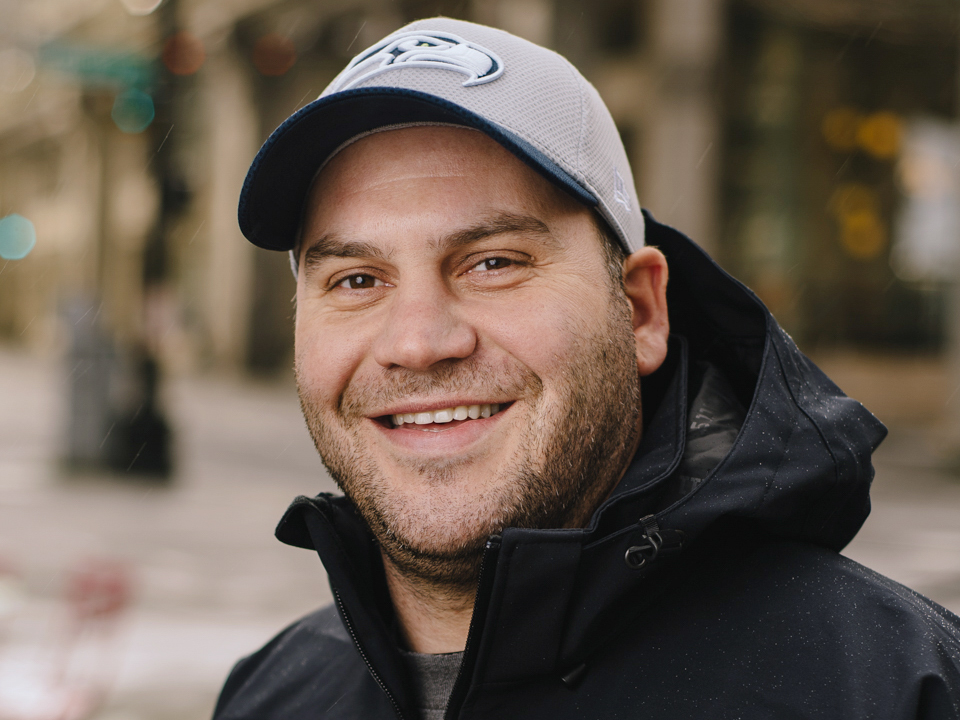 "When you are dealing with people's lives, the job never really ends," Nick Rankin says. "I've had guys call me at 2 a.m. and they're at wits end. If I didn't pick up, that could be the last time I hear from them."
Rankin is a Career Pathways Housing Specialist with DSA. He helps connect men and women living on the streets of downtown with shelter, and those who have shelter with job opportunities.
Many of Rankin's clients are recent parolees without a support network or clear employment options. Rankin meets with them, determines their immediate needs, and offers stabilizing services such as shelter, food and simple — but critical — amenities like showers and a bed.
"The goal is to get people into a safe environment so they can begin to earn wages," Rankin says.
One employment resource Rankin turns to for clients is his own employer — the Metropolitan Improvement District, managed by DSA.
As a MID-funded employee,  clients can receive assistance with move-in costs for a permanent residence after a certain amount of time on the job. Another outreach resource — rapid re-housing — helps those who can afford market-rate housing.
"A big part is building confidence," Rankin says. "Giving people hope, because they've been told 'no' so many times. They are one 'no' away from making a bad choice and getting into trouble."
Rankin's own transitional experience fuels his motivation. Through a work program several years ago he found a spot on the Metropolitan Improvement District's Clean Team, and the steady job helped him regain custody of his daughter.
He emphasizes the importance of his relationship with his daughter and ability to be a role model. "It makes me proud that my daughter admires what I do," Rankin smiles. "She says, 'My daddy helps people every day.'"
In 2017, Rankin left DSA for a year-long contract with the Washington State Department of Corrections. There, he launched a program to link inmates nearing parole with colleges around the state so they could start school immediately after release.
"I was given another chance and want to make sure other people have that opportunity," Rankin adds. "Some people wouldn't get a second chance at life without help."
When Rankin returned to DSA, he ran into a woman he hadn't seen in a long time. She came running into his office and gave him a hug.
"It's good to be there for her and know that she trusts me," he says. "But it's a lot of responsibility to have someone trust you like that."
The work takes a lot of empathy and a lot of energy. To recharge, Rankin heads to rivers and lakes to fish. His next trip is planned for the Quinault on the Olympic Peninsula.
"I'll have to start at 1:30 a.m. to get a spot, but it's my peace. I just go disappear in the river."