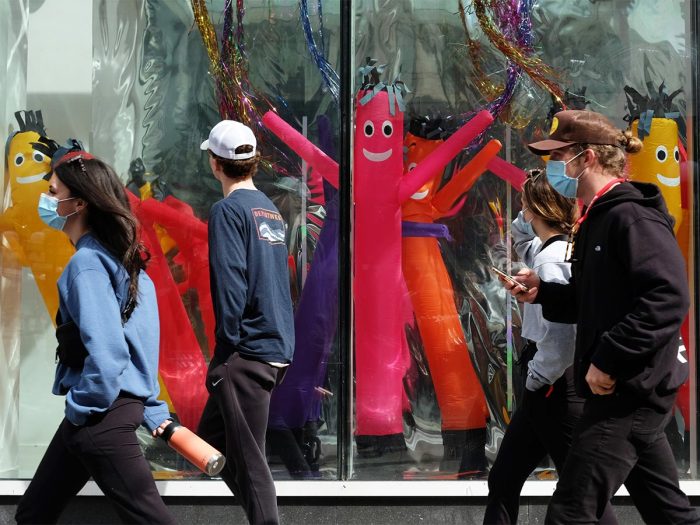 The Downtown Seattle Association, alongside Seattle's Office of the Waterfront and downtown property owners, invites you to check out the new Shine a Light Gallery on 5th Avenue. The installation fills several large bay windows and glass storefronts between Pike and Pine streets with paintings, sculptures, neon art and more by local artists. Each featured piece stems from the theme "Shine a Light" and is inspired by the artist's personal interpretation of the phrase. With this gallery, we hope to improve existing blank spaces in the public realm while elevating Seattle's creative talent. Please enjoy our curated collection through this spring!
Currently featured artists at the Shine a Light Gallery:
Cady Bogart
French Exit
Hailey Tayathy
Free the Light
Irene June
Untitled
Jen Vickers
"Un-Anaglyph"
Kelsey Fernkopf
HYDRA
Scott Méxcal
¿A Qué Le Vas A Dar Luz? What Will You Give Light?
Park Rules
The Seattle Municipal Code prohibits:
Placing any structure or obstruction in the park without a permit
Dogs or other pets that are not leashed; person with dog must carry and use equipment for removing feces.
Sale of merchandise without a permit
Amplified sound without a permit.
Camping
Liquor (open or closed container)
Littering
Skateboarding, roller-skating
Illegal gambling
Urinating or defecating
Parks Code of Conduct (enforceable under SMC 18.12.040) prohibits:
Depriving others of their use or enjoyment of the park
No smoking
Unattended items
Creating a risk of harm to any person or property
Obstructing pedestrian traffic; interfering with the provision of services or the use of park property
Disrupting Parks and Recreation activities.
Abusive or harassing behavior