The Seattle Times: A big thanks to waterfront greenway visionaries
Posted on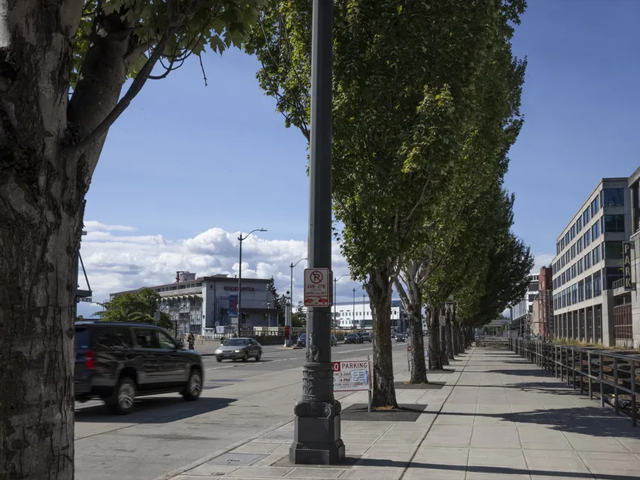 This piece was originally published by The Seattle Times on Sept. 6, 2023
By The Seattle Times editorial board
Now a busy construction site, Waterfront Park in downtown Seattle will offer residents new greenery, water access and open space when completed in 2025.
Nearly a mile to the north, Olympic Sculpture Park is a regional jewel that showcases monumental public art and serves as an entrance to Myrtle Edwards Park along the shore of Elliott Bay.
That there were insufficient bike and pedestrian pathways connecting these two public amenities has long vexed urban planners.
That potential oversight has been corrected, thanks to the philanthropy of some well-known names.
Melinda French Gates, MacKenzie Scott, the Diller-von Furstenberg Family Foundation and Expedia Group pledged $45 million to create a walking and biking path on the east side of Alaskan Way, along with other improvements.
The project is called Elliott Bay Connections. It hopes to deliver the new greenway and other amenities by June 2026 when Seattle hosts the FIFA World Cup. The best part: zero cost to taxpayers.
A new landscaped, protected greenway for pedestrians and recreational cyclists would run along the east side of Alaskan Way for nearly a mile from the northern end of Waterfront Park at Pier 62 to the Olympic Sculpture Park. The greenway would update existing sidewalks and replace the obsolete former trolley tracks with an accessible path designed for walkers and those using scooters, wheelchairs or bicycles.
Totaling more than two and a half acres of new public space, the new greenway will complement the Alaskan Way Safety Project, which will provide a protected bike lane on the west side of Alaskan Way for two-wheeled speedsters and commuters.
Elliott Bay Connections was spearheaded by French Gates, according to Times reporter David Kroman.
Momentum behind the effort began in 2019 but was derailed by the pandemic. The parties began planning again in April. French Gates reached out to Scott because she knew they shared an interest in public parks, and Expedia because its campus is on Smith Cove. The Diller-von Furstenberg Foundation is led by media mogul and Expedia chairperson Barry Diller and fashion designer Diane von Furstenberg.
"Sometimes private money can come in and say, 'This can be done,'" said French Gates.
There is still much community engagement and design work to be accomplished. But it is worth commending French Gates, Scott, the Diller-von Furstenberg Family Foundation and Expedia Group for their contributions. Also deserving of thanks are all those who contributed to the private fundraising campaign that will make Waterfront Park possible.
In the complex mesh of city life, joy is oftentimes overlooked. Reconnecting Seattle with Puget Sound — and linking parks across the waterfront — will surely bring much of this rare community to present and future generations.