KOMO 4: Seattle mayor unveils $7.8B budget plan with increased focus on affordable housing, homelessness
Posted on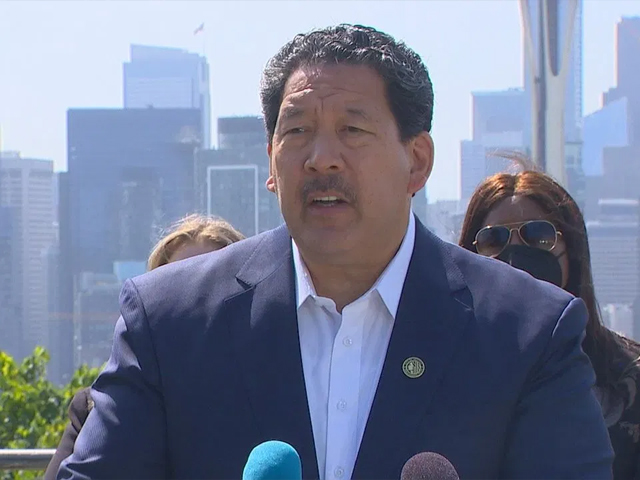 This story was originally published by KOMO 4 on Sept. 26, 2023
SEATTLE — Seattle Mayor Bruce Harrell introduced tweaks to 2024 budget today, painting a rosy picture of the present while warning about a fiscal cliff ahead.
In a speech attended by multiple council members, and cabinet level leaders, Harrell unveiled his $7.8 billion vision which protects public safety spending, and adds to housing, homelessness and human services spending.
Per his office – the budget presented to the council includes:
$334 million investment in affordable housing, representing a 32% increase from the 2023 adopted budget.
$106 million investment in the King County Regional Homelessness Authority (KCRHA) to support outreach, shelter, and other critical programs.
$26.5 million to support the new Community Assisted Response and Engagement (CARE) Department, an increase of 30% over 2023.
$26 million for the Housing for Workforce Stabilization Fund to support permanent supportive housing providers wages.
$23 million investment in human service provider wages and wage equity, representing a 9.5% increase in pay over 2023, along with childcare worker retention bonuses.
$17 million toward diversion programs like LEAD, supporting the recently passed law regarding public consumption by prioritizing diversion for drug users.
Yet, his recent progressive revenue task force spent the past several months researching the budget, and potential revenue forecasts. According to Harrell, in his speech, the city faces a $250 million shortfall in 2025 based on construction slowdowns prompted by increased interest rates, office vacancies, and other factors.
There has been criticism of Harrell on that point by organizations such as the Downtown Seattle Association (DSA) and Seattle Metropolitan Chamber of Commerce, who have suggested that the city has a spending problem and is relying too much on projections.
Yet, the organizations both commended Harrell's plan in statements.
Chamber President Rachel Smith wrote in a statement, "We applaud that Seattle Mayor Bruce Harrell's budget proposal makes the right adjustments delivering on voter priorities with investments in public safety, homelessness and generating more economic activity," she wrote. "We hope the city council will do the same, using taxpayer dollars in a way that reflects voter priorities and is focused on delivering results. After these budget adjustments are passed, we all need to focus on managing the city's impending deficit by getting spending under control, prioritizing existing revenues to meet the city's highest priorities – including public safety and drug use – and increasing the city's tax base by making it easier to do business here."
The DSA wrote, "City budgets reflect priorities, and the mayor's budget proposal is aligned with what Seattle voters believe are the issues the city must address – homelessness, the drug crisis, public safety, and downtown's continued recovery. We've seen progress downtown, and our hope is that the city council passes this budget proposal with a focus on getting the basics right to support the city's revitalization. Ensuring downtown is safe, clean, and open for business is the surest way to keep the city on an upward trajectory."
Seattle Council members Lisa Herbold and Andrew Lewis released a statement suggesting they supported the plan for wage increases for human services workers.
Council members Alex Pedersen and Dan Strauss attended the speech and suggested they did not see any major objections.