The Center Square: Rate of Downtown Seattle workers returning to office at a new post-pandemic high
Posted on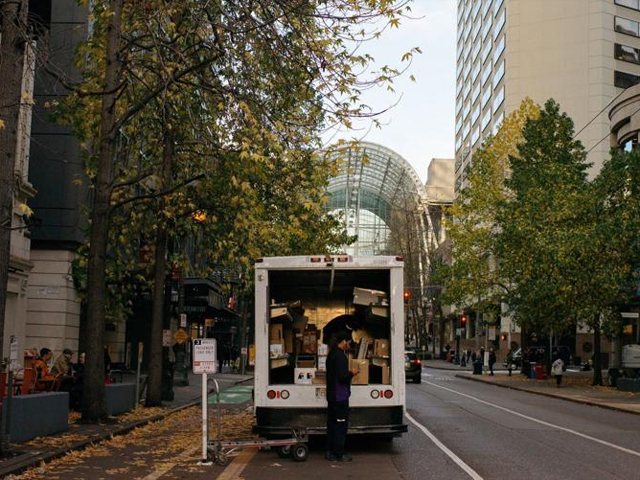 This story was originally published by The Center Square on July 14, 2023
By Spencer Pauley | The Center Square
(The Center Square) – Over 50% of workers returned to their offices in Downtown Seattle in consecutive months for the first time since the COVID-19 pandemic began, marking a new high in the downtown area's recovery.
According to the latest data from the analytics company, Placer.ai, 54% of downtown-based employees were back in the office in June. That is up from 50% in May. More specifically, an estimated 161,564 workers were back to work in the downtown area last month.
Notably, last month's statistics are still only around 70% of June 2019 figures, according to the Downtown Seattle Association. In June 2022, worker foot traffic in the downtown area was only 38%, the lowest in the last year-to-date.
Along with a new post-pandemic high in return to offices, there were nearly 3 million visitors to the downtown area in June. That is the second-highest monthly rate since March 2020, with the first being August 2022, which had 3 million visitors. Last month's visitor total was 96% of June 2019's statistics.
"The increased foot traffic we experienced In June from workers and visitors is driving our continued revitalization and helps fuel our restaurants, small businesses and arts and cultural venues," Downtown Seattle Association President and CEO Jon Scholes said in a statement
Scholes added that the downtown area has momentum to continue to improve. "These numbers don't yet reflect MLB All-Star Week, Taylor Swift concerts, Bite of Seattle, the art fair and other big July events.
Other statistics include residential units in the downtown area reaching 56,503 occupied units, the highest ever recorded by the Downtown Seattle Association. This coincides with Seattle Mayor Bruce Harrell's Downtown Activation Plan, which seeks to make downtown safer and more welcoming. This includes filling vacant storefronts, converting office space to housing and creating what his office calls a "linear arts-entertainment-culture district."
"Downtown is buzzing, we just need to ensure a clean and welcoming environment is the foundation for all of this activity," Scholes said.