MyNorthwest: Mayor Harrell renews Downtown Seattle ambassador program
Posted on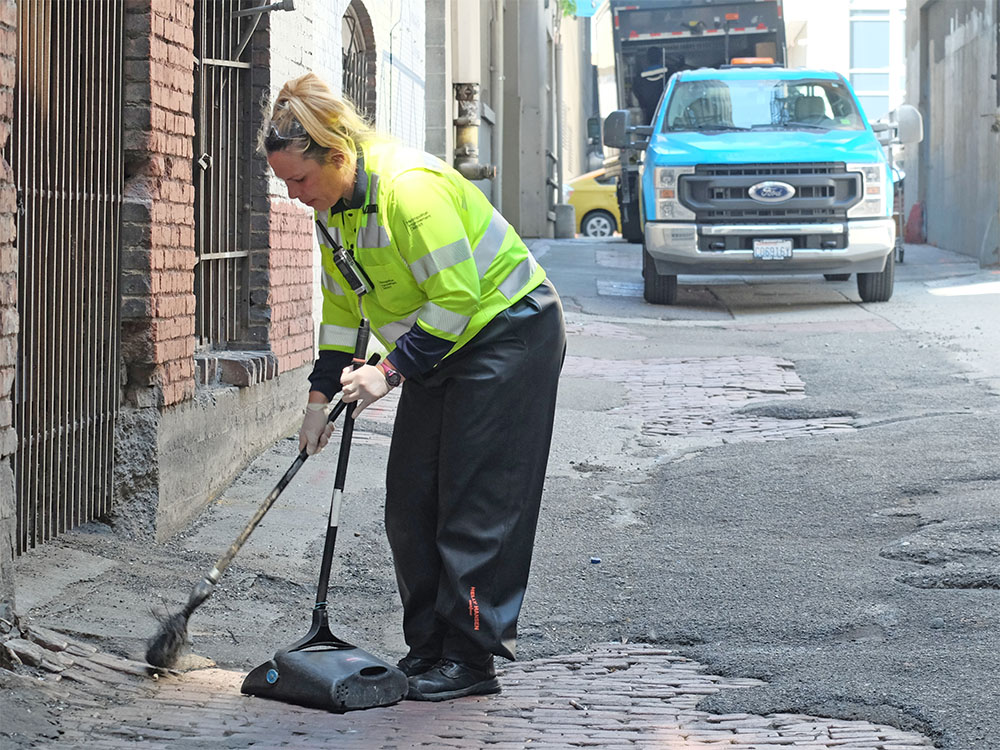 This story was originally published by MyNorthwest on May 18, 2023
As the city of Seattle works to revitalize its downtown neighborhood, Mayor Bruce Harrell signed new legislation for renewing and expanding the Metropolitan Improvement District (MID), including the Downtown Ambassador Program.
In early May, the Seattle City Council voted unanimously to renew the Metropolitan Improvement District for another 10 years with plans to expand the territory of the yellow vest-wearing ambassadors.
With the new contract, the MID will be expanded further south, with new areas of Pioneer Square near the stadiums serviced. Seattle City Councilmember Sara Nelson said the new contract will increase the budget from around $15 million to $18 million annually.
MID is run by the Downtown Seattle Association (DSA), a non-profit funded by downtown businesses and property owners which looks to improve the area for those living, working, or visiting the area.
"MID services are possible because of the investment of downtown property owners," said DSA President and CEO Jon Scholes. "Thank you to Mayor Harrell and the City Council for recognizing the importance of these services and the strong support for their reauthorization within the downtown community. MID programs are essential to downtown's continued revitalization."
MID sends the 130 ambassadors out into the city to give directions, clean up trash, and sometimes even save lives. Some ambassadors even carry Narcan to reverse opioid overdoses. Ambassadors administered the medication 14 times just last week.
The program offers jobs to people with criminal records who might otherwise have trouble finding jobs. The Downtown Ambassadors program has been in place since 1999.
"Before I started working for MID, my day-to-day struggle was very real. I was feeling the effects of the post-pandemic crisis. What I witnessed joining our company was quite intriguing," Cherie Truncer, a MID ambassador, said. "As I was accepted into this new position as a Clean Team ambassador, I found myself helping shape the future of Seattle and its development … just knowing that our strong team of employees are out every day of the week, all year round, providing a clean and vibrant urban core reassures us of the positive impact we have on this community."
ince 2013, the MID has collected 10 million gallons of trash, disposed of 115,000 incidents of human or animal waste, collected 94,000 syringes, conducted 73,000 welfare checks for those living unsheltered, and provided directions to tourists and visitors 859,000 times.
The MID will collect $18 million in rate-payer assessments as Mayor Harrell's plan to revitalize downtown continues.
The next 10-year term begins July 1 and extends to June 2033.