DSA Adds More Member Events for Information and Networking
Posted on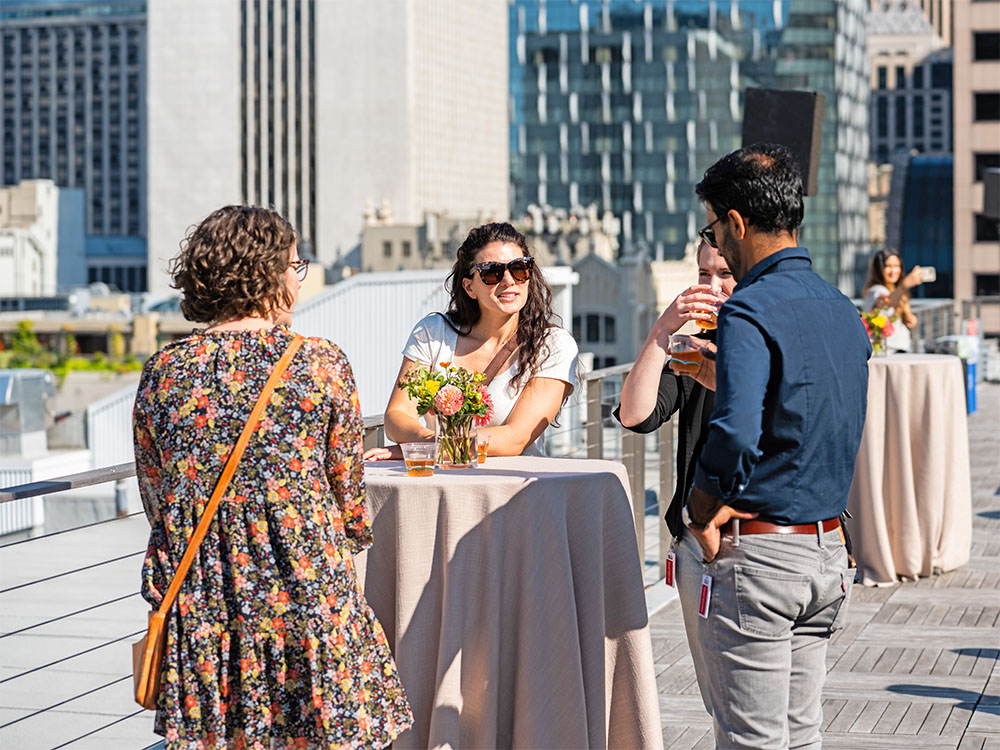 One of the benefits of DSA membership is the access you get to our many member events and programs. And as we come out of the pandemic, members have indicated they want to return to in-person gatherings while asking us to retain some virtual programming. With that in mind, our team is busy planning a number of opportunities to help you gain information about issues impacting downtown, learn about ways to get involved and meet other members. Here's a rundown of what's coming up in the next month:
This program features a panel discussion on critical downtown issues. Moderated by broadcaster and local historian Feliks Banel, the series occurs each spring and fall. Recent topics have included public safety, homelessness, the local political scene in Seattle and downtown recovery. On June 15 our panel will discuss the big events coming — and returning to — downtown this summer. These events are free, but registration is required.
Register
In June, we'll launch a new event series designed to give DSA members and MID ratepayers early or special access to the projects, people and ideas shaping downtown. The series kicks off June 21 with an afternoon event in the historic Coliseum Theater, which will soon be home to X023 — a contemporary art exhibit opening in July. Come see the work of more than 60 artists in this beautiful space, meet the curators behind this effort, and mingle with other members over appetizers and drinks. DSA is partnering with member WaFd Bank to host this event.
Register
On Thursday, June 29, we invite you to join us at the DSA/MID Annual Meeting & Party. We'll gather at the brand-new Seattle Mariners' event space across from T-Mobile Park. As we kick off a new program year in July, this is our yearly opportunity to update members and ratepayers on our priorities for the year ahead and the progress made on key priorities this year. Guests will also hear from the Mariners' Catie Griggs, vice president of business operations, and Fred Rivera, executive vice president and general counsel.
Register
Information on future events can be found at downtownseattle.org/events, or by contacting Giselle Ferrufino, DSA manager of membership and strategic partnerships at gisellef@downtownseattle.org.