Your Voice is Needed as MID Renewal Moves to City Council
Posted on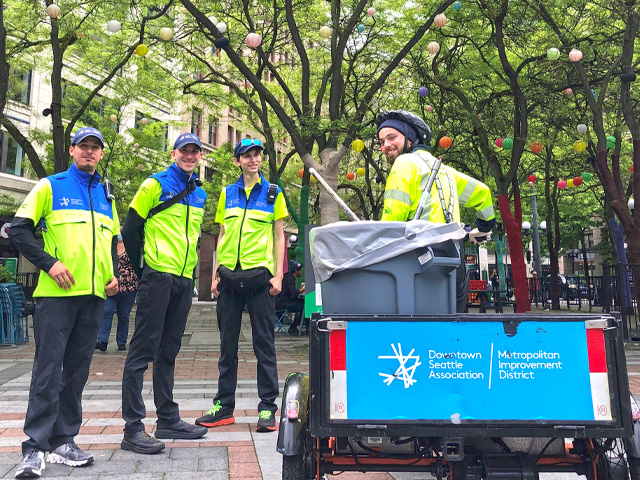 In an overwhelming show of support, nearly 70% of property owners in six downtown Seattle neighborhoods have signed petitions to renew the Metropolitan Improvement District for 10 years. Now the process heads to City Hall.
On April 12, the City Council's Economic Development, Technology & City Light Committee will hear public testimony regarding MID renewal. If you can speak about MID's value to you — as a downtown worker, business owner or resident — we encourage you to sign up to testify. Personal stories are essential, and it's important the council hears them as they consider the future of the MID. You can join fellow supporters, downtown ambassadors and other DSA/MID staff from 10:15–11:30 a.m. at City Hall.
If you cannot testify in person, there are several other ways to lend your voice during this phase of the renewal process, including writing letters of support for renewal of the critical services that keep downtown clean, safe and welcoming. We encourage you to join our Downtown Champions Group and visit our website for more information about the MID.
Managed by the Downtown Seattle Association through a city of Seattle ordinance, the MID funds a broad range of services in downtown that supplement those provided by the city. MID services include sidewalk and alleyway cleaning, public safety, on-street hospitality, activation of downtown parks and public spaces and more. The MID's work is designed to keep downtown's participating neighborhoods inviting, clean and safe for all.