DSA/Chamber Poll Finds Public Safety Tops Voter Concerns Ahead of City Council Elections
Posted on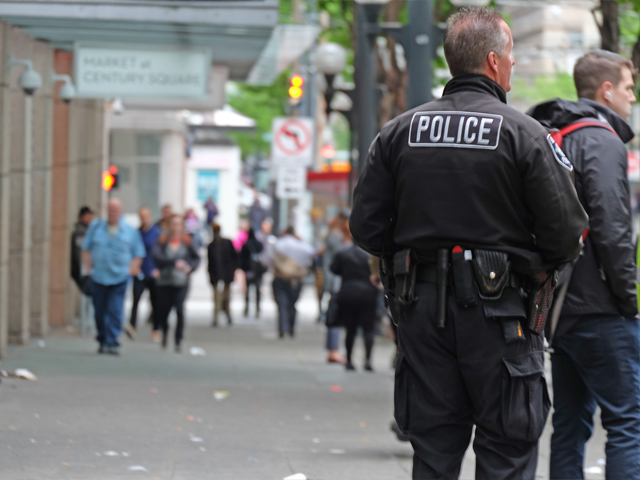 Earlier this year, the Downtown Seattle Association and Seattle Metropolitan Chamber fielded a survey confirming Seattle voters agree with our repeated calls for improved public safety downtown and more police officers citywide.
The January poll, conducted by EMC Research, found likely November 2023 voters want a complete approach to public safety, proper staffing levels to meet response times, police reforms and responsible alternative responses.
Pollsters asked respondents a series of questions about safety in their neighborhoods, top safety concerns, Seattle police funding and staffing, unarmed alternative response and confidence in elected officials on the issue of safety.
The survey found:
Sixty percent of voters are less likely to support candidates who supported a recent city action to eliminate 80 unfilled and unfunded police positions, and 49% still oppose the move regardless of the decision being framed as "defunding the police" or "being fiscally responsible."
A strong majority of voters (70%) believe we need more officers to keep us safe and reduce crime, and that things like signing bonuses will help (66%), while they are evenly split on whether the department has made progress on reforms (51%-45%).
More than six in 10 voters (62%) view Seattle police favorably.
Recent crime around encampments may have contributed to voters now citing homelessness (52%) as a top public safety concern.
Eight in 10 voters (80%) support the idea of a public safety force with unarmed officers to respond to low-priority calls.
Concerns about crime and the role of public officials in addressing public safety are not unique to Seattle. Recent elections in other major cities including Chicago and New York were strongly influenced by voter perceptions of safety and the desire for a concrete response from public officials.
Locally, the results of this poll are clear: Seattleites want more officers and a holistic approach to public safety from their elected leaders. With seven of nine council positions on the November ballot, candidates' positions and plans for increasing public safety should take center stage for an election that will shape our city for years to come.
On Thursday, April 20, our DSA Virtual Access event will focus on recent polling and upcoming elections with a panel of local experts, including EMC's Andrew Thibault, political strategist Tim Ceis and Kylie Rolf, DSA's vice president of Advocacy & Economic Development. The event is free, but advance registration is required. Also, as the elections draw closer, watch for our candidate scorecard to be published online. DSA evaluates and rates candidates based on their perspectives regarding issues important to downtown and our members.
For more information, please contact Kylie Rolf at kylier@downtownseattle.org.