UPDATE: Work Begins on Ambitious $40 Million Pike Pine Renaissance Project
Posted on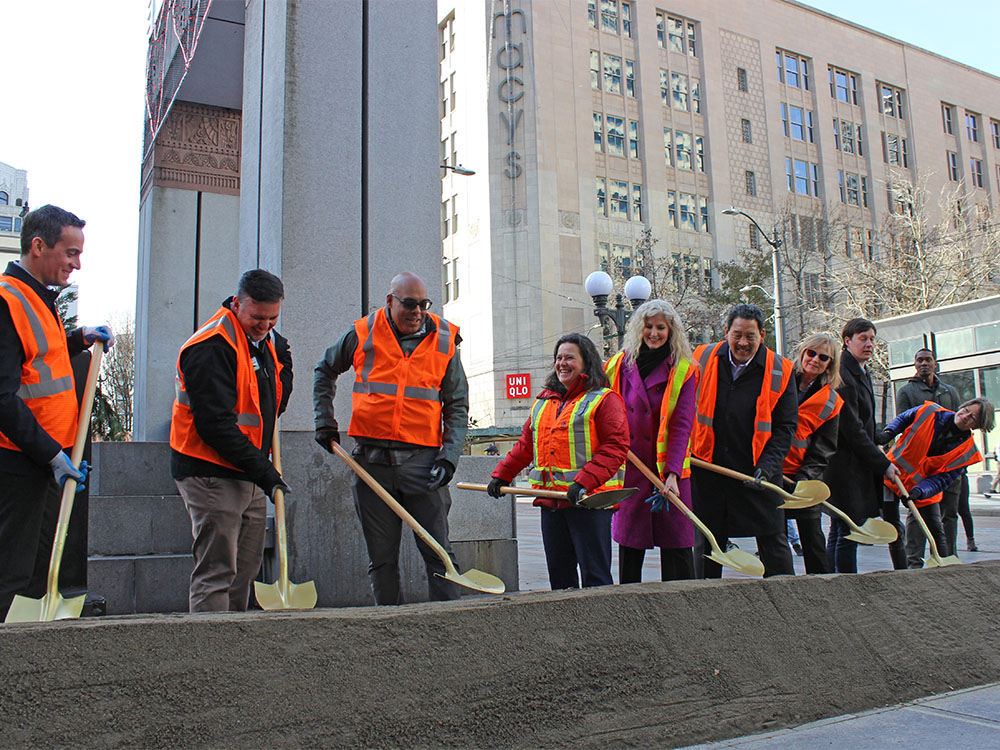 The January 2023 edition of DSA Intersections included an article on this topic. Below is an update on the project groundbreaking, followed by a link to the original piece.
On Feb. 15, DSA President & CEO Jon Scholes joined Mayor Bruce Harrell and other city leaders to kick off a major urban improvement initiative along Pike and Pine streets. Strong turnout from local stakeholders and media coverage of the Pike Pine Streetscape and Bicycle Improvements project (part of the Pike Pine Renaissance) highlighted community support for enhancing our city's core.
At the media event, DSA President & CEO Jon Scholes spoke about the importance of a strong street-level experience downtown.
"Great downtowns are walkable, and while our center city does have a strong walkability score, we can improve upon that with the Pike Pine Renaissance project," said Scholes. "Along with the private investment we've seen on Pike and Pine and the Convention Center's enhancements at street level, this public investment is going to change how we experience one of our city's busiest corridors. A vibrant, interesting and more cohesive pedestrian experience will better connect Capitol Hill and the rest of downtown to the waterfront and show off our city's incredible assets."
Mayor Harrell noted the project's contributions to safety and connectivity in downtown.
"In One Seattle, every person, no matter how they get around, should be able to get where they're going safely. This exciting project will improve safety, accessibility and vibrancy," he noted. "From this effort to the development of 20 acres of new parkland, the transformation of our waterfront is centered in a clear commitment to ensuring downtown is a neighborhood for everyone – with great amenities and dynamic opportunities for all."