$40 Million Pike Pine Renaissance Project Breaks Ground in February
Posted on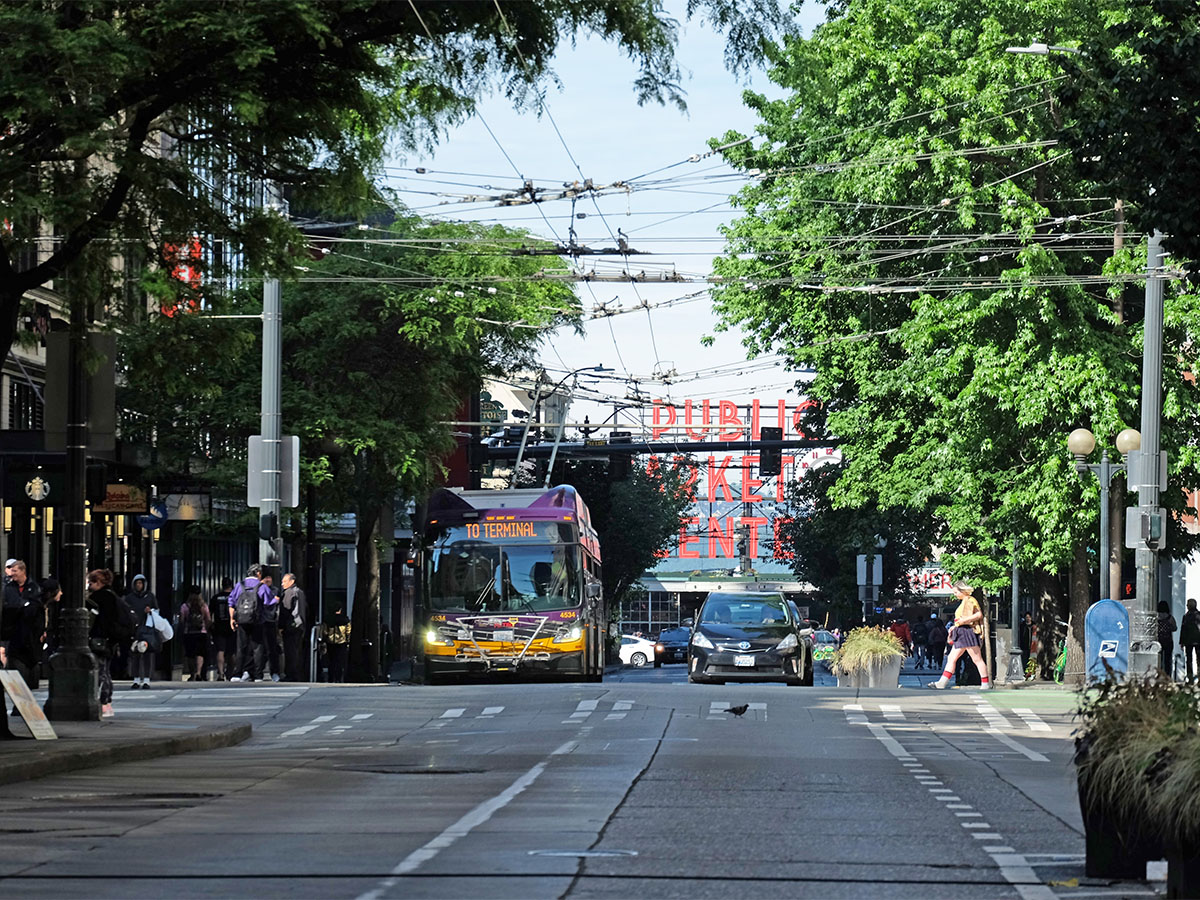 In a few weeks, work will kick off to create an inviting, pedestrian-friendly corridor along Pike and Pine streets. The initiative, known as the Pike Pine Renaissance, is the culmination of years of planning and coordination spearheaded by DSA and partners. When completed, designers envision a vibrant, active and safe pedestrian experience extending from Capitol Hill to Pike Place Market, with connections to the new central waterfront.
Private investment began pre-pandemic to improve lighting, renovate facades and attract business. Now, the city of Seattle and DSA are leveraging these investments with the design and construction of high-quality pedestrian improvements.
Priorities for this project include:
Giving Pike and Pine a distinct identity. The design choices in this project reinforce Pike and Pine as the primary east-west pedestrian streets in downtown.
Offering a safe and continuous pedestrian experience from Capitol Hill to the Pike Place Market and the waterfront.
Providing a vibrant stage for enjoying city life, whether traveling to and from destinations or staying to eat, drink or shop.
Addressing Pike and Pine as a whole, not as separate streets.
The uses and facades along the streets are as important to success as the design of the public realm. Design enhancements will foster stewardship and activation by adjacent users, property owners and tenants. Pedestrian improvements will complement elements of related corridor projects, such as transit and bicycle infrastructure.
Work will begin in February between Fourth and Sixth avenues on Pike and Pine streets. The construction will progress in phases with no more than four blocks under construction at any given time. The project includes improvements to crosswalks and sidewalks, more greenery, protected bike lanes and new public seating – all with a more consistent look and character from end to end. Pike and Pine streets will become one-way streets from First Avenue to Bellevue Avenue, with Pike flowing eastbound and Pine westbound.
Want to know more? The project team will be providing regular updates with a weekly construction email that will detail upcoming work activity and possible construction impacts.