MID Funding Supports Spring Fun in Downtown Seattle Parks
Posted on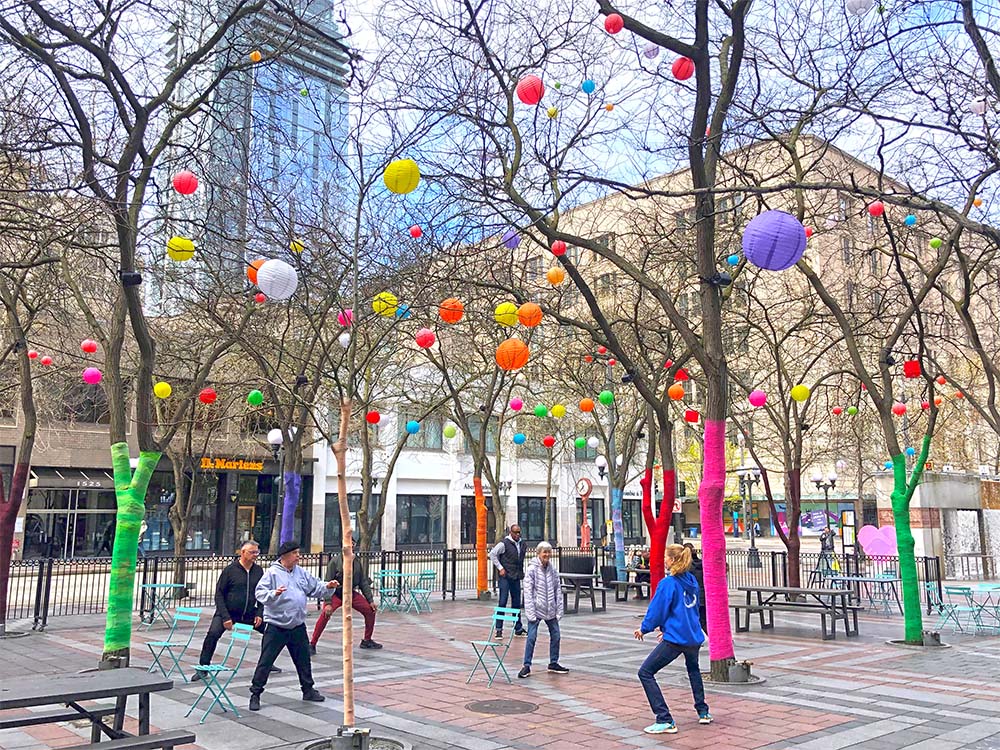 Spring is on the horizon and we're gearing up for a new season of MID-supported fun in downtown parks. Daily activities are currently warming up Occidental Square and Westlake Park, and in the coming months, we'll host family-friendly activities, markets, concerts and more in these spaces. We'll celebrate the return of baseball on March 30 with quintessential ballpark food at Occidental Square. Swing by on Opening Day, check out our hot dog and popcorn vendors and enjoy live music.
If you're a fan of actual dogs and hot dogs, join us on Friday, April 14 for a dog-centric event at Bell Street Park. Bring your pup and enjoy a hot dog truck, music, vendors and more. Our meetup coincides with the April Belltown Art Walk, so make plans to join us today.
March brings the spring equinox and hopefully warmer days, and we'll celebrate with a themed market in Occidental, featuring local vendors offering flowers, jewelry, home goods and specialty foods. Spring activation plans include a food truck rodeo in Westlake Park on Friday, April 28.
Looking ahead to summer, our longstanding free concert series, Downtown Summer Sounds, returns on Friday, July 7, with dozens of concerts featuring a variety of Pacific Northwest artists. The schedule will be available in May.
Stay up to date on our full park activation schedule by signing up for our dedicated parks newsletter.