It's Time to Renew the Metropolitan Improvement District
Posted on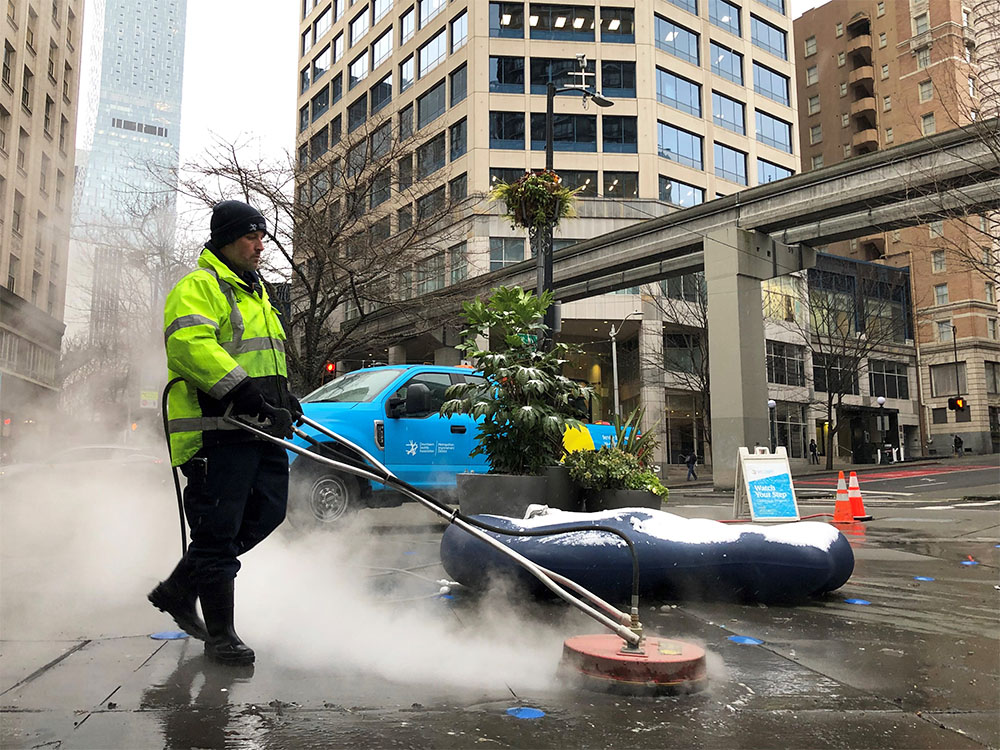 For the second time since its 1999 inception, the Metropolitan Improvement District is up for renewal. What services does the MID currently provide, how does the process for reauthorization work and what is the MID planning in coming years? Get answers to these questions and more at a public meeting at Block 41 in downtown Seattle on Thursday, Nov. 17 from 4:30-6 p.m.
Founded by the Downtown Seattle Association in 1999 through a city of Seattle ordinance, the MID is a business-improvement area spanning 285 square blocks in six downtown neighborhoods. MID ratepayers invest $15.5 million annually in services to keep downtown clean, welcoming, vibrant and safe. The ordinance establishing the MID was renewed by the Seattle City Council in 2013 and must be reauthorized again 2023.
Successful renewal requires support from ratepayers within the MID boundaries paying a majority of the assessment and ultimate approval by the Seattle City Council and Seattle mayor.
At this meeting you will:
Get an overview of the MID's history and current scope of services
Learn more about the renewal process and timeline
Review elements of the proposed 10-year MID business plan
Have the opportunity to ask questions of MID Board leaders and DSA/MID staff
Learn how to sign your petition in support of the renewal
Please register in advance.
We also invite you to review our MID services summary, MID renewal FAQ and subscribe to the MID newsletter. Please contact Emily Bailor at emilyb@downtownseattle.org with questions.