MID-funded Ambassadors Help You Get Where You're Going with SafeWalk
Posted on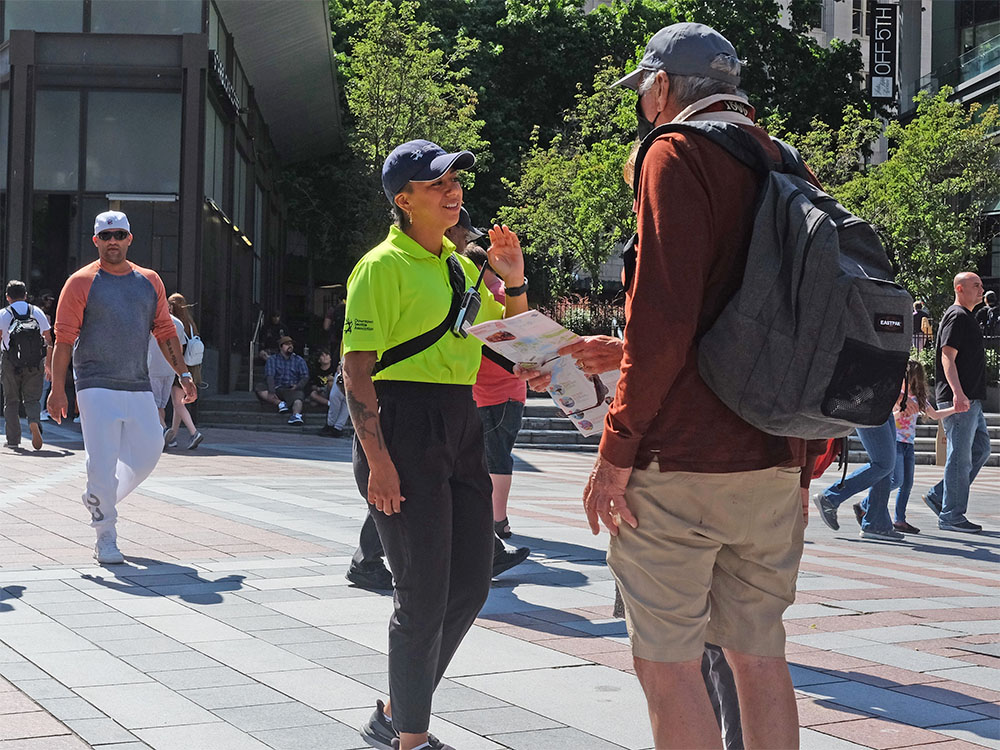 Did you know downtown ambassadors will walk you to your downtown destination? If you ever need assistance getting to the office, car, transit stop or other location downtown, members of our Community Safety & Hospitality Team are happy to provide a walking escort.
Called SafeWalk, the service is another way Metropolitan Improvement District ratepayers are supporting a safe and welcoming downtown. Make your request through MID's dispatch line at 206-441-3303. SafeWalk is available daily 7:30 a.m.-9 p.m., and we recommend calling about 30 minutes before you plan to leave. Ambassadors generally arrive within 15-20 minutes.
The walking program has been in place for more than two decades and has helped thousands of people get where they need to go quickly and confidently. In fact, ambassadors escort about 30 people every month, helping them traverse construction detours, find the fastest routes and feel more comfortable on foot.
For more on ambassador services downtown, visit our website. From scrubbing sidewalks and clearing alleys to activating parks and connecting with business owners, our staff are dedicated to providing the best downtown experience to workers, residents and visitors.