Transit, Council Redistricting and a New Public Safety Initiative: Policy Items We're Watching
Posted on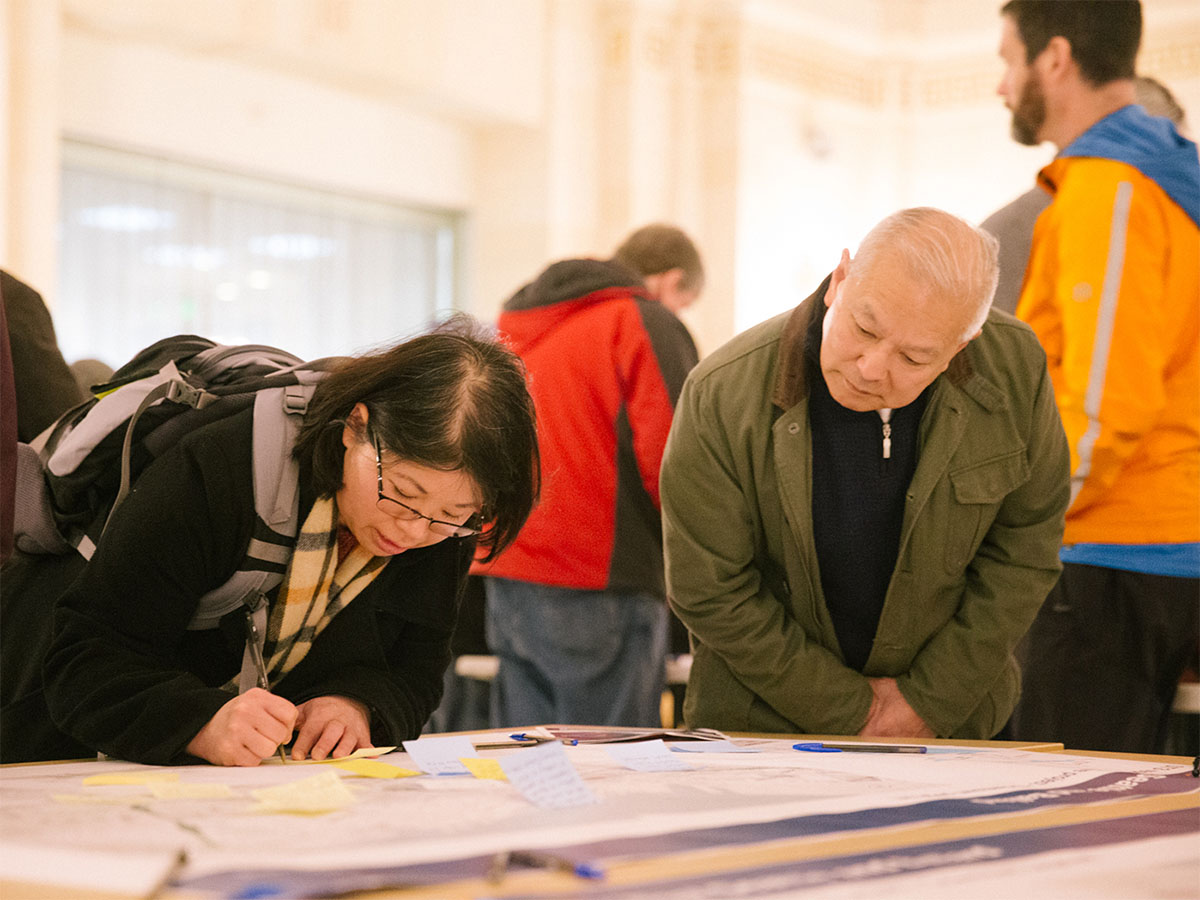 As the economic and cultural center of our region, there are few policy conversations that don't touch downtown in some way. Downtown's recovery and the impacts of public safety and chronic homelessness are at the top of our advocacy agenda, but we're also watching transportation, housing and land-use issues impacting downtown. We monitor and advocate on behalf of member priorities as we work with our partners and government leaders to help chart the best path forward for downtown.
Here are a few top issues we're tracking this spring:
Downtown light rail station comment period
Sound Transit and the Federal Transit Administration recently published the draft environmental impact statement for the Sound Transit 3 Link Light Rail extension from West Seattle to Ballard. This extension includes several new stations in the downtown core and a new, second light rail transit tunnel running through downtown's central business district. Members of the public are invited to the online open house, where you can review station options and submit formal responses through April 28. You can also provide feedback by phone, mail, email and via upcoming virtual and in-person public meetings.
We encourage you to make your voice heard on these key transit station decisions, which will include a number of multi-year road closures and associated impacts. Once complete, the expanded light rail network will shape how we move to and through our city for decades to come. Following this public comment period, the Sound Transit Board will confirm or modify preferred alternatives. The publication of the final EIS is expected in 2023, at which point the board will select the projects to be built.
Seattle City Council redistricting
Following the 2020 Census, the city of Seattle is required, through a charter-mandated process, to adjust the boundary lines of our seven city council districts. The city must look at the latest population data and ensure that each district has roughly the same amount of people. In February of this year, the Seattle Redistricting Commission released four draft maps of newly redrawn council districts all of which show some adjustments to downtown and District 7.
The commission will be accepting comments through the end of July. You can provide feedback on the most recent map drafts — and even draw your own map — as well as attend meetings and provide public comment as the process moves forward. Visit the committee's website for more information. Redistricting is expected to conclude by mid-November 2022 and the 2023 Seattle City Council district elections will reflect these new boundaries.
City Attorney Davison's High Utilizer Initiative
The Seattle City Attorney's office has launched a new initiative to identify individuals responsible for a disproportionate amount of criminal activity across the city and dramatically reduce their public safety impacts. DSA has previously elevated the effects of prolific offenders on downtown businesses, residents and visitors in our System Failure public safety reports. In March 2022, the city attorney's office produced a similar updated report identifying 118 individuals responsible for over 2,400 criminal cases spanning the past five years. In doing so, the office announced it would be prioritizing the cases of these individuals and coordinating with public safety partners and service providers to improve outcomes for high system utilizers.
Effectively addressing public safety in downtown is essential to our continued recovery. DSA supports this new effort to ensure a downtown that is safe and welcoming for all.
Partnership for Zero
We're also actively participating in the Partnership for Zero plan for downtown, an innovative public-private partnership committed to dramatically reducing homelessness in targeted areas of King County. The effort will focus first on downtown Seattle, where the concentration of people in need is highest and most acute.
Currently, the partnership is finalizing lead representatives from the city, county and the Lived Experience Coalition for the Unified Command Center, and has hired four peer navigator co-directors. These people are outlining a new peer-navigation program that will be the backbone of relationships, needs and data that will help connect those in need with housing and services.
For more information on DSA's advocacy work, visit our website, or contact Kylie Rolf, DSA vice president of Advocacy & Economic Development, at kylier@downtownseattle.org.