Governing Magazine: What's at stake in mayoral elections this fall
Posted on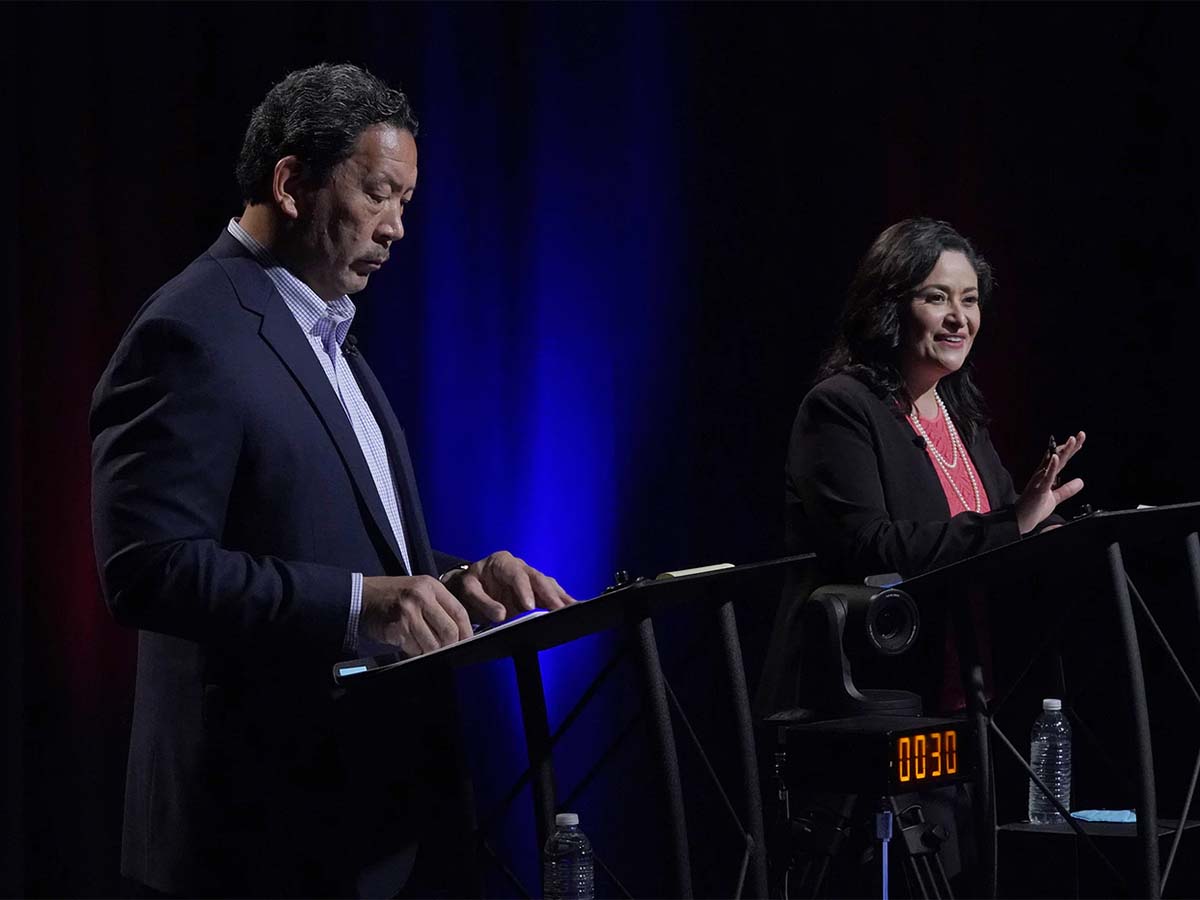 This article was originally published by Governing Magazine on Sept. 27, 2021.
Many contests this year feature old-guard politicians opposing younger progressives. The debates turn on public safety and how to best build post-pandemic economies.
By: Alan Greenblatt
Elections often present choices between old leadership or a fresh face. Rarely is that so clearly the case as in this fall's contest for Cincinnati mayor.
David Mann, a council member and former congressman, is 81 and served two stints as mayor, the first of them beginning in 1980. That's before his 39-year-old opponent, Hamilton County Clerk of Courts Aftab Pureval, was born. The two differ on many issues, including police reform, but are making the race more personal in the final weeks.
Pureval has knocked Mann for enjoying support from Republicans and business elites, while Mann suggests Pureval would be out of his depth after running the relatively small clerk's office. "Sometimes it seems to me like the clerk over here is saying, 'Look, I've flown a kite and now it is time for me to take the control of a 747,' except we are all passengers," Mann said during a debate last Tuesday.
In several other big-city races for mayor, the choice also has come down to a candidate who represents the old-guard establishment versus someone who is often younger, more progressive and a candidate of color. "There's a group that's more to the left than we even thought possible, and they're very dissatisfied," says Andrea Benjamin, an urban politics scholar at the University of Oklahoma.
Most major cities are dominated by Democrats; last fall, President Donald Trump was lucky to exceed 10 percent of the vote in some of them. But traditional power players in city politics, such as corporations and developers, are concerned that city hall leadership shouldn't veer too far to the left. And there are old ward heelers and vestiges of political machines that don't want outsiders interrupting their hold on power.
In the Cleveland contest, there's been a "frightening and unrelenting" amount of dark money backing City Council President Kevin Kelley, says Ned Hill, an Ohio State University public affairs professor. Nevertheless, Kelley finished second in the Sept. 14 primary behind Justin Bibb, a 34-year-old nonprofit executive who's been active on racial and social justice issues. "In Cleveland, there's an alliance between white progressives and the African American community that is going to be pretty powerful," Hill says.
This year's contests come at a particularly challenging time for cities. Mayoral candidates are having to negotiate calls for police reform at a time of rising homicide and violent crime rates. That's on top of the pandemic and its attendant challenges.
Mayors are piñatas for all of that. "At the end of the day, mayors, whether they control some of the systems or not, are held accountable," says Bruce Katz, director of the Nowak Metro Finance Lab at Drexel University. "It's been just a grueling period."
Most downtowns remain largely empty, with small service businesses hurting and commercial real estate values under tremendous downward pressure. That's why there are clashes between downtown and corporate interests and the progressives pushing for additional funding to address housing, homelessness and other services.
Are cities primarily markets or are they entities designed to provide services? "The downtown vs. neighborhoods discussion is divorced from the reality that downtown revenues get redistributed to poor neighborhoods," Hill says. "The existing mayors are painfully aware of the fiscal condition of the city and the fact that suburban commuters into the downtown are supporting the rest of the city."
Who Wants to Be Mayor?
There's already been a fair amount of turnover this year. The mayors of St. Louis, Seattle and Atlanta all decided to call it quits after a single term. Atlanta Mayor Keisha Lance Bottoms should be taken at her word that she was simply not enamored of the job, says Michael Leo Owens, a political scientist at Emory University, since there's no sign that her approval ratings or donor support pointed to particular re-election problems.
"I suspect we had mayors who might not have wanted second terms, but the norm and expectation was to serve for eight years," Owens says. "None of those mayors had to be mayor during a time of pandemic and at a time when public perceptions of crime were off the charts. None of those mayors had to deal with blowback from a governor by name."
Pittsburgh Mayor William Peduto lost his bid for a third term to state Rep. Ed Gainey, who is poised to be the city's first African American mayor. In June, longtime Buffalo Mayor Byron Brown lost the Democratic primary against India Walton, a 39-year-old nurse and democratic socialist. Earlier this month, Brown lost a pair of court decisions and so won't appear on the ballot as an independent, but he continues to run as a write-in candidate, and one recent poll showed him with a sizable lead over Walton.
Not every incumbent is in trouble. In Detroit, Mayor Mike Duggan took 72 percent of the primary vote last month on his way to a third term. New Orleans Mayor LaToya Cantrell does not face a challenger with serious name recognition or funding. Similarly, Minneapolis Mayor Jacob Frey benefits from the lack of strong alternatives, says University of Minnesota political scientist Larry Jacobs. "Frey will win even though he is not liked overall — only 35 percent approval," Jacobs says.
Racial Politics
Jacobs notes that the same poll that found Frey with low approval ratings also showed that Frey, who is white, enjoys the support of a majority of Black voters. "Although the public activists are pushing for demolishing the current police department and reducing its force, the majority of Black Minneapolis residents are worried about crime and are not supportive of the activist agenda," Jacobs says.
Something similar played out in New York. Brooklyn Borough President Eric Adams, a former police captain, narrowly won the Democratic primary in June, making him the overwhelming favorite in November. Adams, who is Black, beat other candidates who ran to his left. "People assume that Black mayors are super progressive, even if they're not," says Benjamin, the Oklahoma professor. "They elected a Black cop. There's not going to be police reform."
In Atlanta, former Mayor Kasim Reed is neck-and-neck in polls with City Council President Felicia Moore. A half-dozen members of Reed's former administration face federal corruption charges. Reed has not been implicated, although federal prosecutors may be looking into his personal use of campaign funds. But Owens, the Emory political scientist, says that the whiff of scandal won't harm Reed among Black voters. "Reed is generally their candidate," Owens says. "Black communities have long thought about the degree to which going after politicians for corruption is racialized."
Boston is poised to elect a mayor who is not a white male for the first time in its long history. City Councilors Michelle Wu and Annissa Essaibi George, both women of color, advanced from the Sept. 14 primary. Wu takes more progressive stances than Essaibi George on issues such as policing, transit fares and rent control.
When Wu first ran for the City Council back in 2013, the hope was that she could double the number of women councilors from one to two. Now it has a majority of women and a majority of councilors of color. As in Boston, demographic shifts in many cities are helping to change the face of leadership at city hall. The share of educated, professional class progressive whites is increasing, and they're joining forces in some places with racial and ethnic minorities. That was the coalition, for example, that led to the election of Tishaura Jones as St. Louis' first Black female mayor in April.
What Awaits the New Mayors
The incoming crop of mayors will face enormous challenges. COVID-19 is again killing more than 2,000 Americans daily. The spread of the delta variant has delayed the mass return to offices, likely into next year, meaning many downtown offices will have been closed for two full years.
"There are real market disruptions being accelerated by COVID," says Katz, the Drexel senior fellow. "There's a job crisis in many of these cities, and there's a fiscal crisis with major business generators out of commission."
The conflict between social needs and demands from business has played out dramatically in Seattle. Despite the city's success as the home of Amazon and other major corporations, problems with housing, homelessness and transportation have left voters dissatisfied. Seattle hasn't re-elected a mayor since 2005.
This year's race has come down to City Council President Lorena González and Bruce Harrell, the former council president. González helped push the city's tax on top earners at big companies as well as deep cuts to the police budget. More than 200 officers have left the force over the past year. A recent poll found that homelessness is the top issue on voters' minds, but they're also concerned with crime and police funding, with a majority supporting a larger force.
"At the end of the day, they want a city that works — certainly with progressive values, but if you can't deliver the services they want and the quality of life they want, they'll look elsewhere," says Jon Scholes, president of the Downtown Seattle Association.
González has sought to make an issue of Harrell's backing from downtown business groups, arguing he's vulnerable because he's supported by Trump donors and failed to call four years ago for the resignation of then-Mayor Ed Murray, who faced multiple accusations of child sexual abuse.
In several races this year, the question comes down to which message appeals more — calls for progressive policies on policing, housing, transit and equity, or an acknowledgment of the need to rebuild central business districts hollowed out by the pandemic. "Most voters understand that if a city is going to be healthy it has to have a downtown that's healthy," Scholes says.
It's likely to be a mixed bag overall. "New York will no longer be anti-business," Adams recently told a Manhattan business conference. "This is going to be a place where we welcome business and not turn into the dysfunctional city that we have been for so many years."
Mayors will have one major tool they can count on — the flood of money coming their way from the federal government. Cincinnati, for example, will receive $291 million from the American Rescue Plan passed in March. Cleveland will get $512 million. "There's an enormous amount of federal funding flowing," says Drexel's Katz. "The new mayors are going to quickly go from talking about various issues to governing with actual money."
That doesn't mean the job will be easy. New mayors, whether old white males or younger progressives of color, will have to address the concerns being raised by their opponents. There will have to be a marriage, Katz says, between the progressive focus on the failures of inequitable economies and the reality of the post-COVID decimation of central business districts.