The Clean Team's Prolific Power-washing Project
Posted on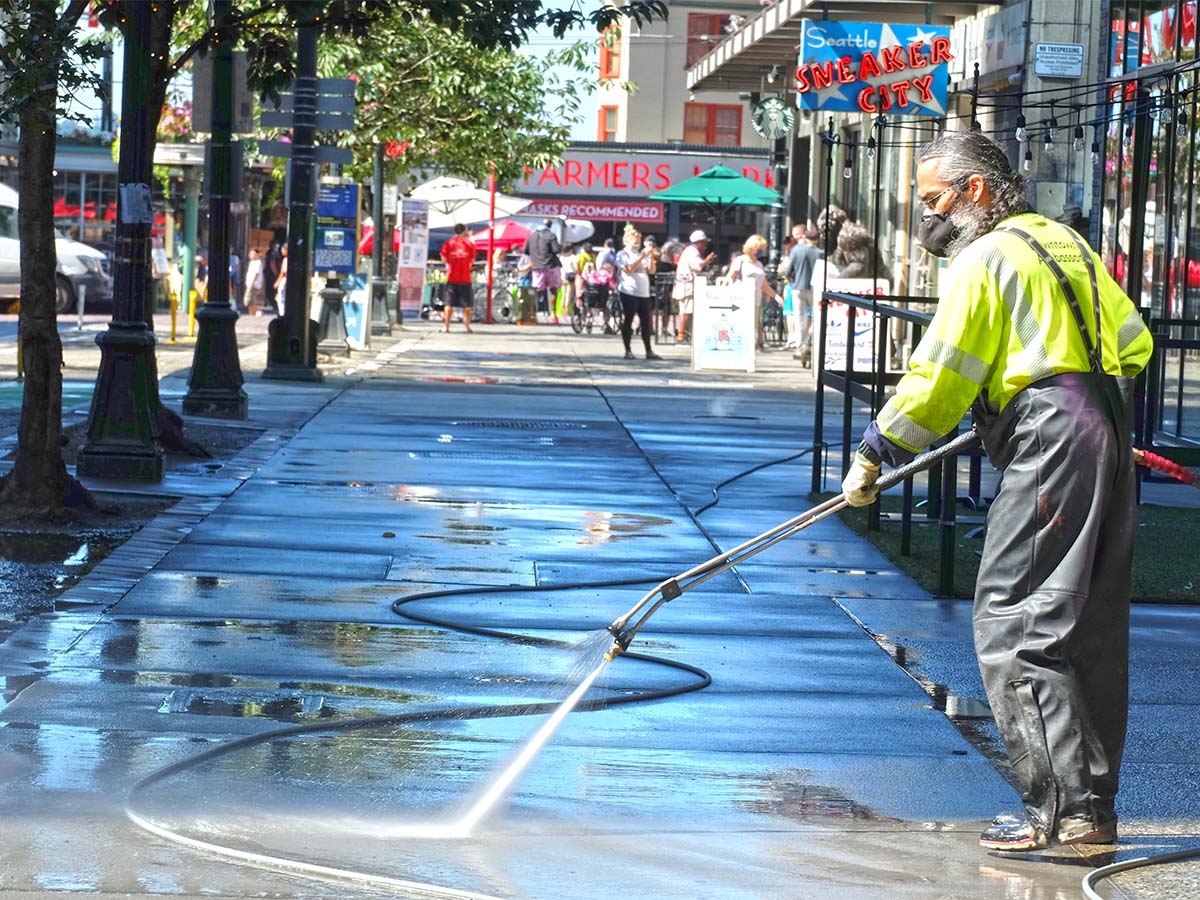 Ensuring a clean and welcoming environment is a critical component of downtown Seattle's recovery. The DSA/MID Clean Team is undertaking a big project as visitors and office workers return to the heart of the city and the residential population continues to grow.
The team is power-washing every sidewalk in the 285-square-block area of the Metropolitan Improvement District. Every block-face is getting extra attention, beyond daily sweeping. During the course of a normal year, property owners are able to get their sidewalks power-washed twice per year by request. These times called for a more complete, focused and thorough approach.
"Our truck operators are out there daily, but we knew we needed to expand our resources to tackle this big of a job," said MID Director of Cleaning Services Steven Walls. "We contracted with South Elmgrove and Seattle Surface Cleaners to expand our capacity. In a typical year we'll power-wash 150 block-faces, and this year we're up to 371. We're really proud of the hard work of this team."
In addition to the sidewalk washing, the crew has increased the daily alley flushing from 15 alleys to 35.
Overall, the team estimates they still have about two-thirds of the block-faces left to wash. As Clean Team Operator Alexander Bryant puts it, one block at a time the Clean Team is taking care of downtown Seattle.