King County Loan and Commitment to Convention Center Good News for Region
Posted on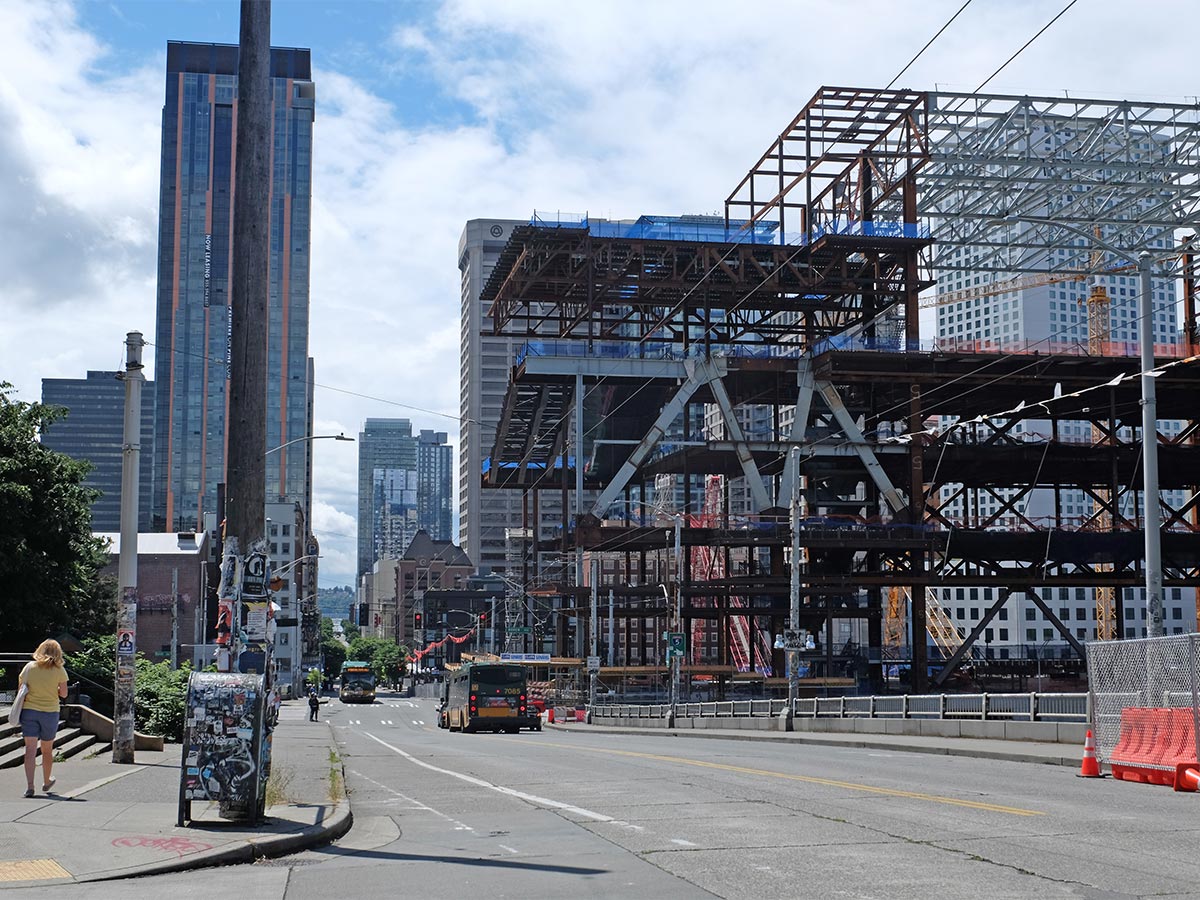 As we wrote in May, when coronavirus shut down our region, the hospitality industry was one of the first and most severely impacted sectors. Hotel revenue fell by 80%, and the ripple effect severed funding for projects around Seattle.
One of those projects – and by far the largest – is the Washington State Convention Center Addition. Before construction started, the Convention Center was turning away events because of a lack of available dates. We can recoup those missed opportunities, ensure much-needed jobs and bring forward more than $90 million in public benefits by completing the Addition. This critical regional project got some good news earlier this month with King County's decision to consider a $100 million loan to keep it moving.
"A thriving convention center and a thriving downtown is critical for the health of our whole city. In order  for our economy to get back on its feet, our downtown needs to recover. And if it doesn't, we will all suffer," said DSA President & CEO Jon Scholes.
Convention visitors support small businesses throughout Seattle, including local restaurants, retail, arts and culture. Before the pandemic, more than 80,000 people were employed by King County's hospitality industry. A finished Addition is essential to bringing those jobs back.
In addition, a fully functioning Addition is expected to attract $260 million annually in visitor spending, and $19 million more in annual tax revenue – funds critical to fueling our region's recovery. Major events are already scheduled through 2026.
The $100 million loan won't solve every challenge brought on by the pandemic and ensuing economic downturn. It is, however, an important step toward ensuring that this incredibly important project will advance, providing good jobs and helping get our once-thriving tourism and hospitality sector back on track.