Finish Convention Center Addition to Save Thousands of Jobs, Millions in Revenue
Posted on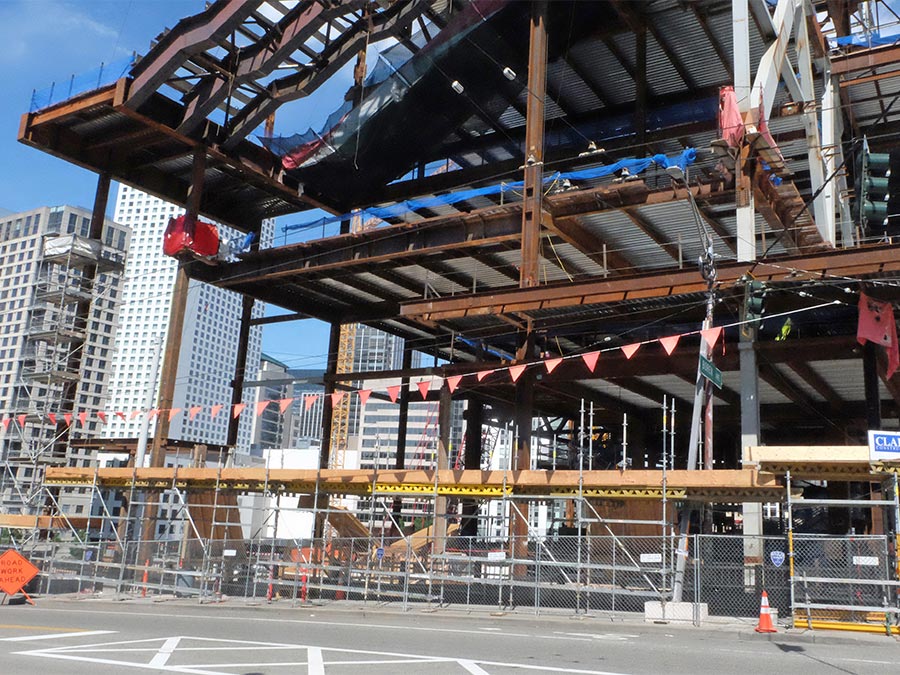 The far-reaching effects of COVID-19 on our city and region now threaten one of the most important economic development projects in downtown history: the $1.8 billion Washington State Convention Center Addition.
In addition to the thousands of construction workers building the Addition, this enormous investment is set to support the tens of thousands of convention-goers who visit downtown each year, and the thousands more who can't currently schedule events due to lack of capacity.
A completed Convention Center Addition is expected to attract $260 million annually in visitor spending, and $19 million more in annual tax revenue. Major events are already scheduled through 2026.
"I love convention visitors to the city," said Jon Scholes, DSA President & CEO. "They are like relatives who come and help you pay your electric bill and buy you groceries before they leave."
The project is backed by bonds that depend on hotel taxes — one of the most important and hardest-hit sectors of downtown's economy. Hotel bookings have plummeted more than 90%, and the Addition now faces a $300 million shortfall.
Direct benefits of development are also in danger. With completion at 30%, project managers expect construction completion in the second quarter of 2022. If work halts, more than a thousand of those construction jobs will disappear. And local businesses invested in their own projects partly in anticipation of a thriving convention market. Nordstrom recently poured $100 million into a remodel of its flagship store. Restaurants, theaters and hundreds of other small businesses were set to welcome thousands of tourists and millions in spending connected to events in downtown.
With all construction on hold and downtown's economy at a standstill, what comes next?
"The coronavirus pandemic has already had a severe impact on businesses in our downtown core," said Scholes. "With support from city, regional and federal leaders, I'm optimistic we can find a funding solution to complete the WSCC Addition project and ensure a faster recovery and brighter future downtown."