Cheer on the Holidays in Downtown
Posted on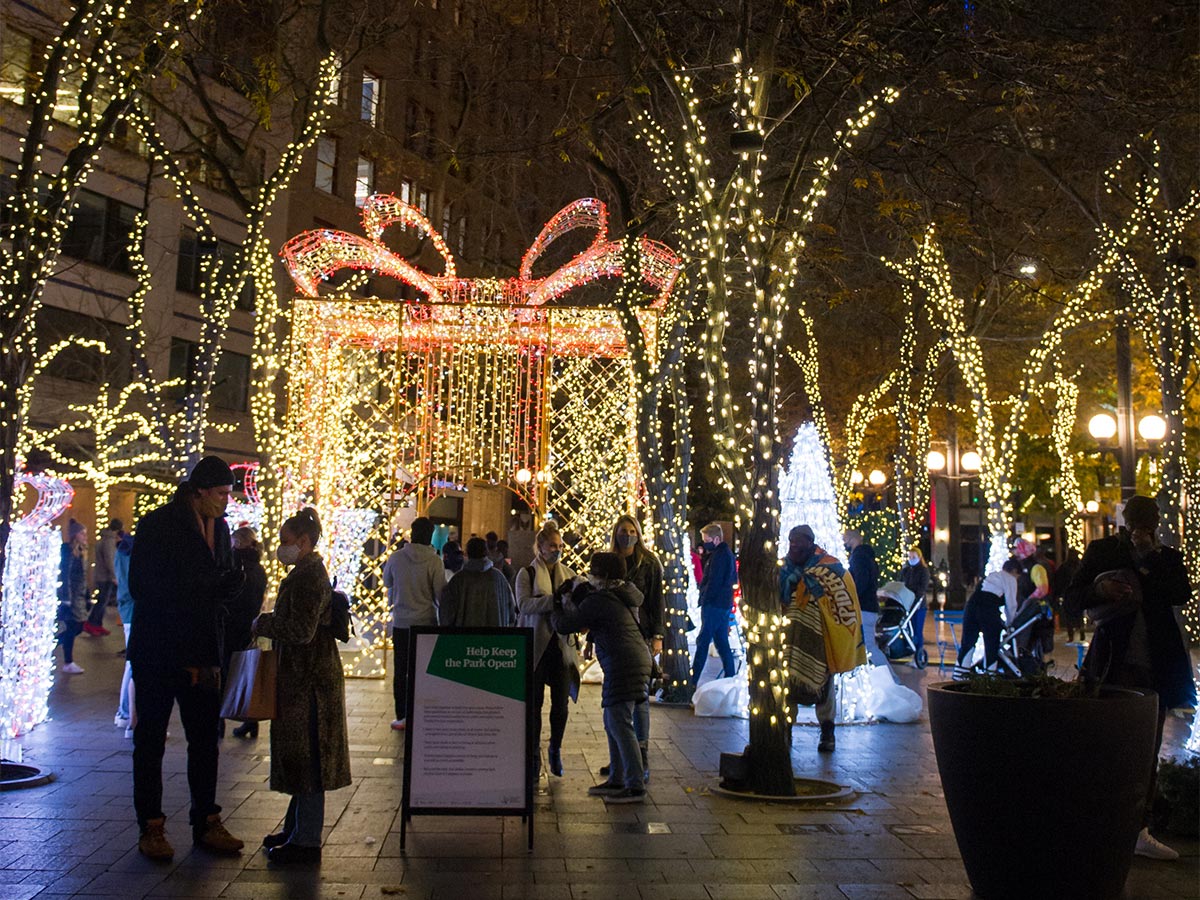 Looking for a new way to get in the seasonal state of mind his year? Come check out Holiday Lights and Delights in Westlake Park, presented by Amazon. More than 80,000 bulbs are shining bright in a variety of holiday-themed shapes. It's the perfect backdrop for a socially distanced stroll, selfie or family picture. Can't make it into town? Then get a glimpse in our new video. The sculptures will be in Westlake until Jan. 9.
We're also raising holiday lights in locations across downtown, including along Bell Street and First Avenue, Occidental Square, Pioneer Square and more. Occidental is home to a 17-foot-tall orb tree covered in LED lights. The tree will be lit throughout the month of December. Want even more holiday sparkle? Enjoy the newly recreated Seattle Star, formerly the Macy's star.
If you're downtown this weekend, stop by Westlake Park and visit our holiday pop-up shop on its last day of business — Saturday, Dec. 19. Westlake is also the site of a free gift giveaway. The first 100 visitors who show a park ambassador they've followed DSA's Instagram page and liked this week's specific gift-reveal will walk away with a new Seattle Kraken scarf. While there, treat yourself to a hot coffee from the coffee cart and take a rest from shopping under our new lighted tent.
And after the coffee kicks in, take a walk through the retail core and try out our new augmented reality adventure. From now through Jan.1, smartphone users can discover vibrant, three-dimensional holiday scenes digitally superimposed on sidewalks, parks and plazas throughout downtown Seattle's retail core. All it takes is a smartphone and QR code scan.