Stakeholders Speak Out Against City Council's Irresponsible Proposal on Misdemeanors
Posted on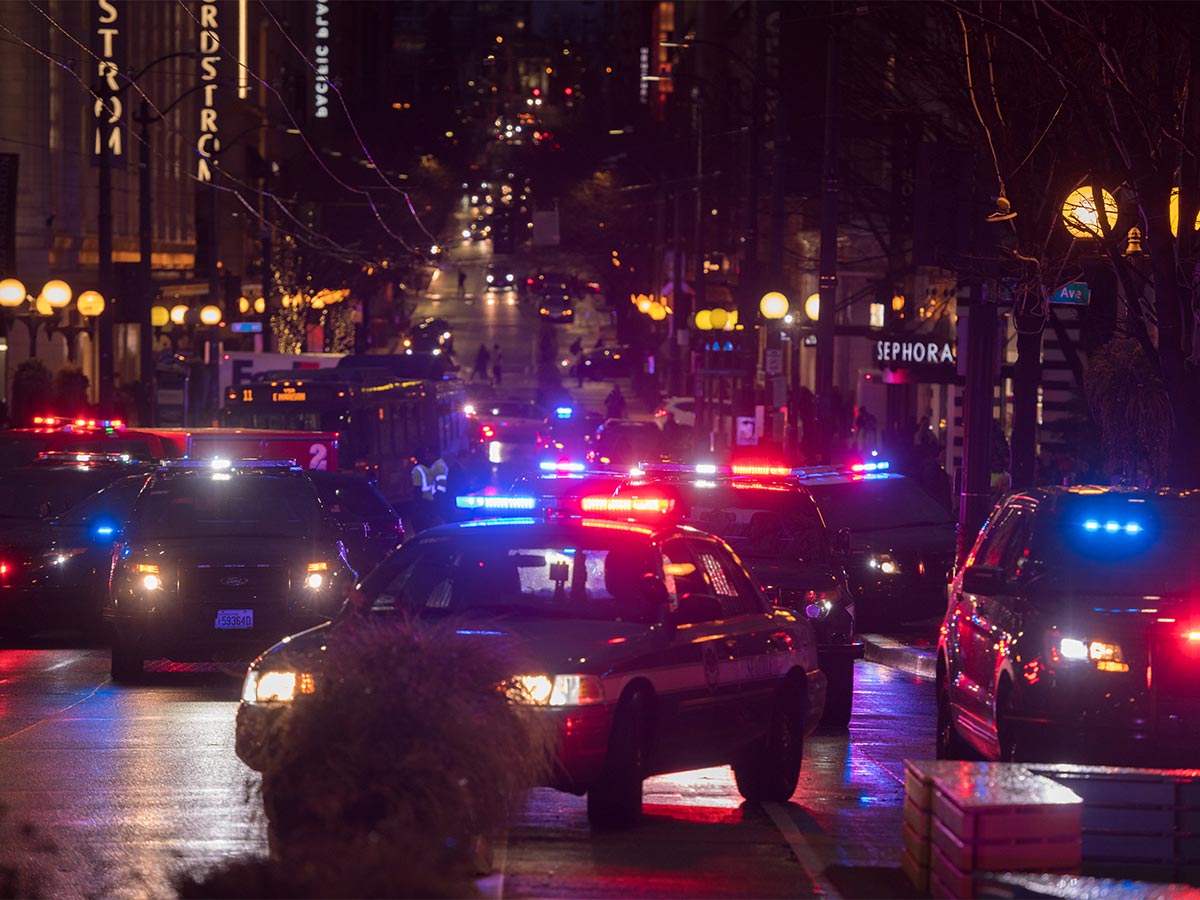 Earlier this month, the Seattle City Council held its first hearing on Councilmember Lisa Herbold's ill-considered proposal to make substance-abuse disorder, poverty and mental illness new defenses in most misdemeanor crimes. During the public comment period, the Council faced steep opposition from stakeholders across the city, including many downtown business owners and residents. Thank you to those of you who spoke out or contacted city leaders.
Councilmember Herbold's plan will be revived in January, when the Council plans to introduce specific legislation. We intend to monitor this closely, and work with members, ratepayers and other stakeholders to ensure councilmembers hear about the impact of their policies on downtown's health and safety.
This recent proposal from Councilmember Herbold was introduced just as neighborhood leaders were asking the Council for help dealing with the serious criminal issues impacting the city with alarming regularity. As businesses struggle to survive economically, they also face a persistent pattern of break-ins, theft and assaults. Likewise, residents are more concerned about their personal safety than ever before. This move to further dismantle accountability without a plan is deeply concerning for all who care about safe and welcoming neighborhoods and the very future of Seattle. As noted in a Seattle Times editorial, this proposal is "a radical dismantling of accountability in a city that's already struggling with chronic criminal behavior."
We learned this month that more than 600 small businesses have permanently closed across Seattle as the compounding impacts of the pandemic and public safety concerns have proven too much to overcome. Instead of working with our neighborhoods and business districts to address the underlying causes of these issues, Councilmember Herbold is spending time and resources on how they can be excused.
Councilmembers point to a proliferation of "crimes of necessity" but no analysis has been done on the nature of the crimes they are looking to excuse. This proposal could excuse most retail theft. Furthermore, the Council has not examined the impacts of these crimes on the communities in which they occur. For years we have called for a serious plan to expand treatment or coordinated care, or to address the failures of the public health and criminal justice systems. This is not such a plan. Instead, their strategy seems to simply make crimes legal.
As Kevin Scholfield asked Councilmember Herbold in his thorough analysis on the SCC Insight blog "What is your message to retail store owners, for whom this essentially sanctions shoplifting to meet immediate basic needs?"
Downtown stakeholders deserve the answer to that and many additional questions generated by this proposal. Continue to let them know you're paying attention and care about this issue.
Email the Council today
Click here to contact all members of the City Council
Click here to reach District 7 (including downtown) Councilmember Andrew Lewis
For more information, please email info@downtownseattle.org.