Search Hundreds of Downtown Restaurants, Stores and More on DSA's Revamped Downtown Deals Page
Posted on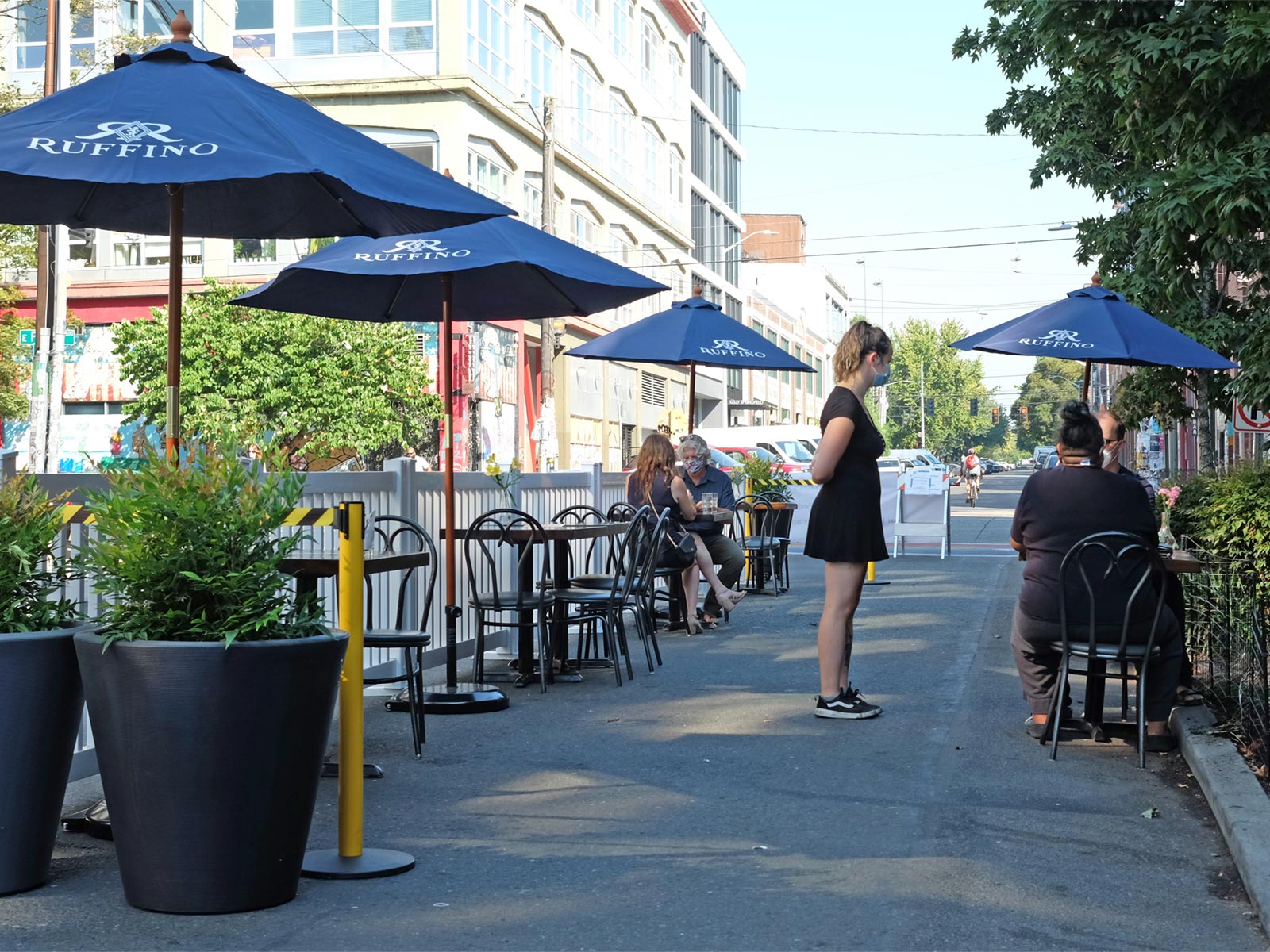 What retailers, restaurants, attractions and hotels are open downtown? Are special hours in effect? Can I get a discount? Find out on our Downtown Deals page, where we've collated the latest information on openings, hours and specials for more than 250 downtown businesses.
Measures taken to slow the spread of COVID-19 drastically reduced sales at the stores, restaurants, salons, hotels and other businesses that normally serve hundreds of thousands of workers and residents in the heart of Seattle. Now, as the city steadily reopens, there are more opportunities to enjoy your favorite downtown activity.
If you're not sure where to start, our website can conveniently filter by business type, offering and neighborhood. The warm summer weather has seeped into fall, but the sun won't last forever. Take advantage of patio seating, roof-top appetizers and drinks on the deck.
If you prefer a roof over your head while dining, the city core is filled with safe indoor experiences, meal kit (and cocktail) delivery, scheduled shopping, museums and entertainment.
There are more ways than ever to support local business and downtown's retail, restaurant and arts sectors. Check out the many reopenings, adjusted hours and promotional deals today.
And if you are behind the counter, read our short guide to the city's recent rule changes that will help bring your business onto the sidewalk. Our team will gladly answer your questions and assist in the permitting process. Contact Seth Geiser, DSA's Manager of Urban Planning & Design, at sethg@downtownseattle.org for more information.