DSA Endorses Seattle Transportation Benefits District
Posted on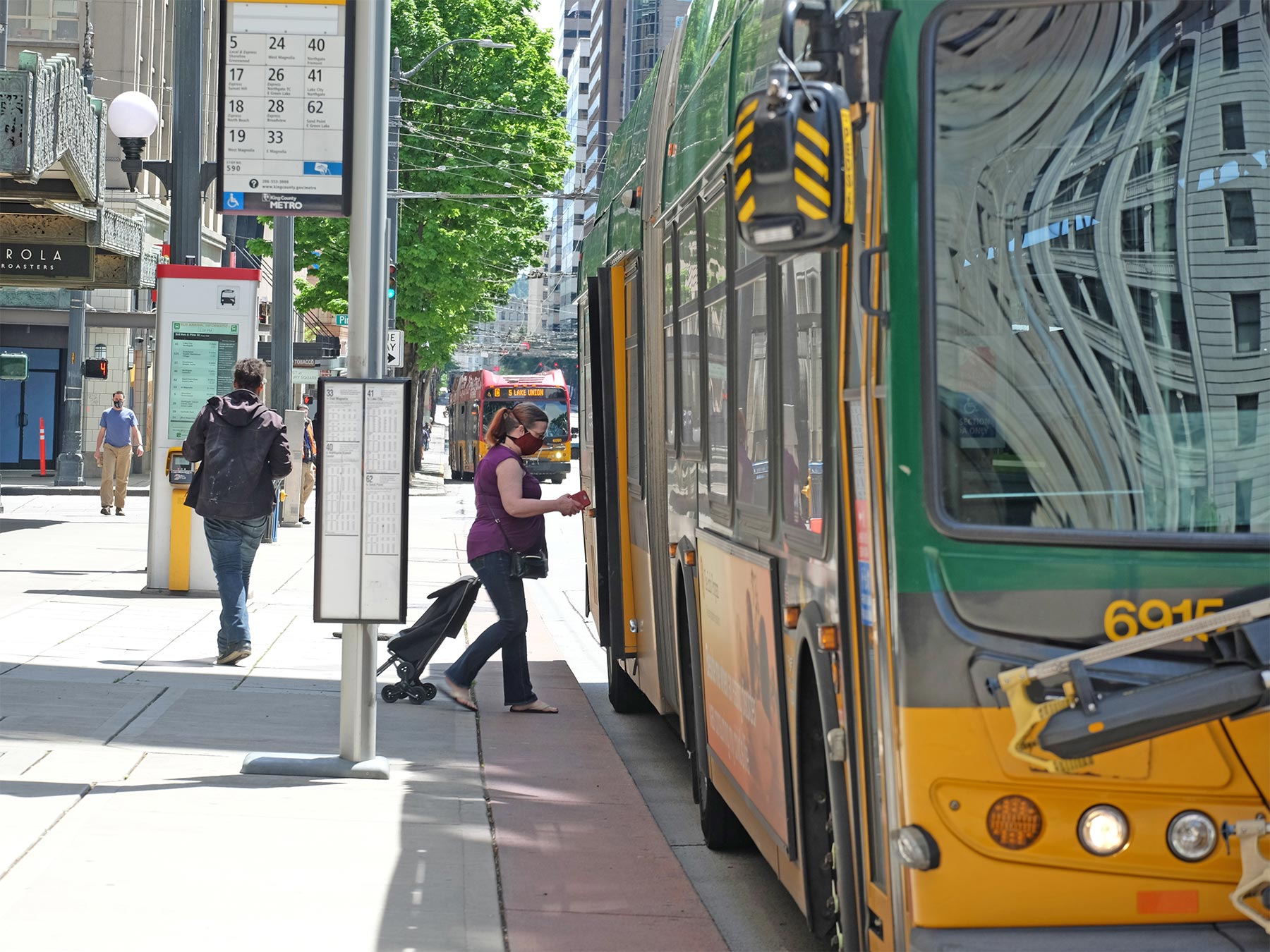 On Nov. 3, voters will determine the future of Seattle transit. Seattle's Proposition 1 is a ballot measure that proposes to continue funding for critical bus service through a mechanism called the Seattle Transportation Benefit District (STBD). If approved, the measure would fund 150,000 bus service hours through a 0.15% sales tax over the next six years.
This transit measure would replace the existing Seattle Transportation Benefit District, but would be a leaner version of its former self, funding less than half of the bus service hours. This change acknowledges the reduced ridership from COVID-19 and comes as the State Supreme Court considers I-976 and its impact on vehicle license fees.
Last month, the DSA Board of Directors recognized transit as essential for downtown's recovery by endorsing Proposition 1. Before COVID-19, transit was the most-utilized mode of transportation for nearly half of all center city employees during peak commute hours. As of February 2020, more than 135,000 employees used transit to arrive at their place of downtown employment — more than double the amount who drive alone.
Ridership trends have been disrupted by the current health crisis, but experts agree that ridership will rebound as employees are able to safely return to offices. Retaining as many service hours as possible will be critical to downtown's recovery. Renewal of the STBD ensures that there will be a stable baseline of transit service for the next several years.
To learn more, visit the Yes for Transit campaign website here.