We'll Help You Bring Your Business Outside
Posted on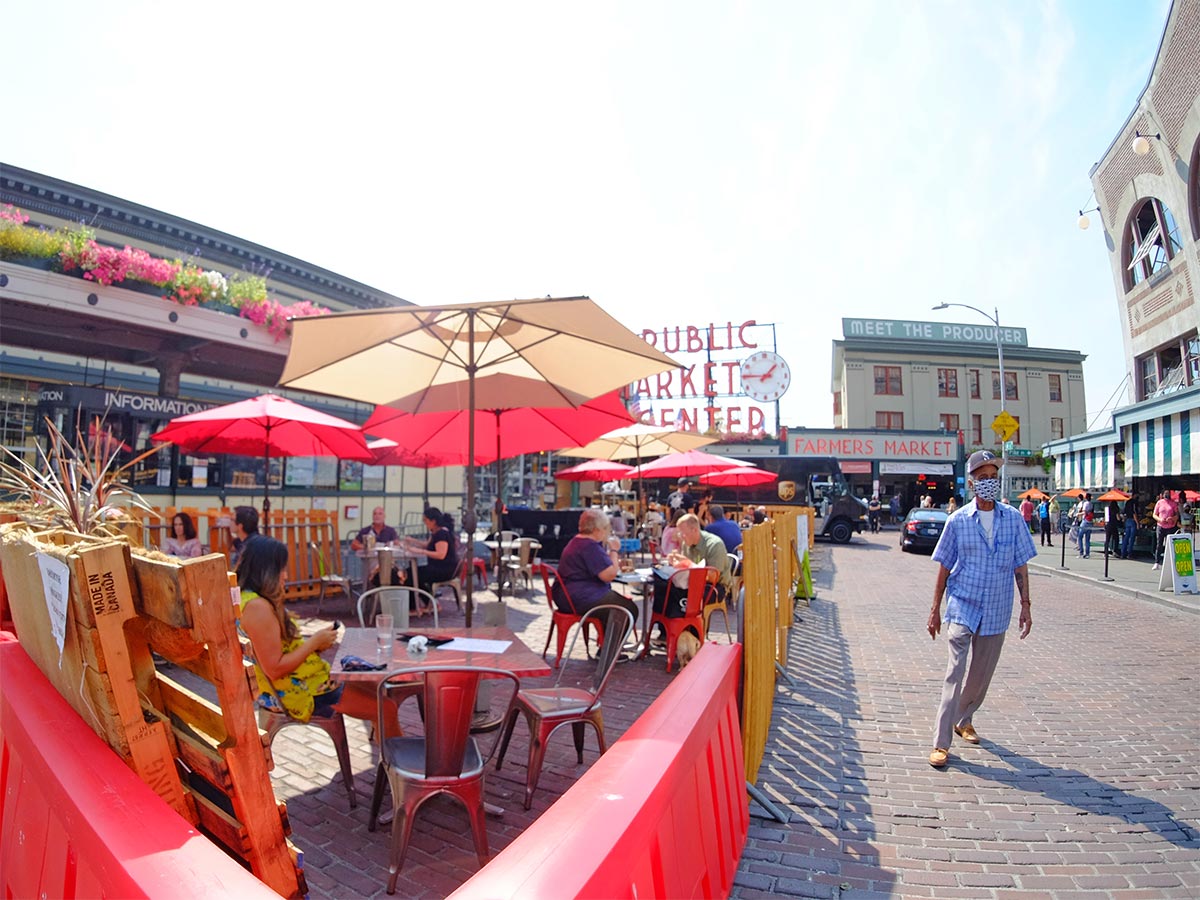 Workers and visitors are returning to dine, shop and enjoy socially distanced time together downtown, joining the growing number of Seattleites who call downtown home. Of course,  public health measures have reduced the number of customers allowed in stores and restaurants at any one time.
To ease capacity limits, the city of Seattle is now allowing businesses to provide more services on the sidewalk and curbside for the next six months. Under the new city rules:
Restaurants and cafés can provide seating and takeaway dining similar to a sidewalk café or streatery.
Food trucks or carts have more flexibility on where and how long they can vend.
Retailers can display and sell merchandise with the point-of-sale outside.
Gyms, salons, barbers and other service industry businesses are all encouraged to apply.
As a busy business owner/operator, we know you have no time to spare, so we're here to help. DSA will help you extend your services beyond your walls to serve more customers. Specifically, we can:
Help you navigate the permit process with the city
Gather neighbor support
Assist in acquiring barriers and seating
Promote your business to local shoppers, diners, residents and visitors
Fall is officially here, bringing crisp, hopefully clear weather. Now is your chance to offer customers more of the retail, restaurant and safe-gathering experiences they crave.
If you have questions about the options available or would like assistance navigating the process, contact Seth Geiser, DSA's Manager of Urban Planning & Design, at sethg@downtownseattle.org.