DSA Development Guide: Wave of Residential Construction Caps Remarkable Decade in Downtown
Posted on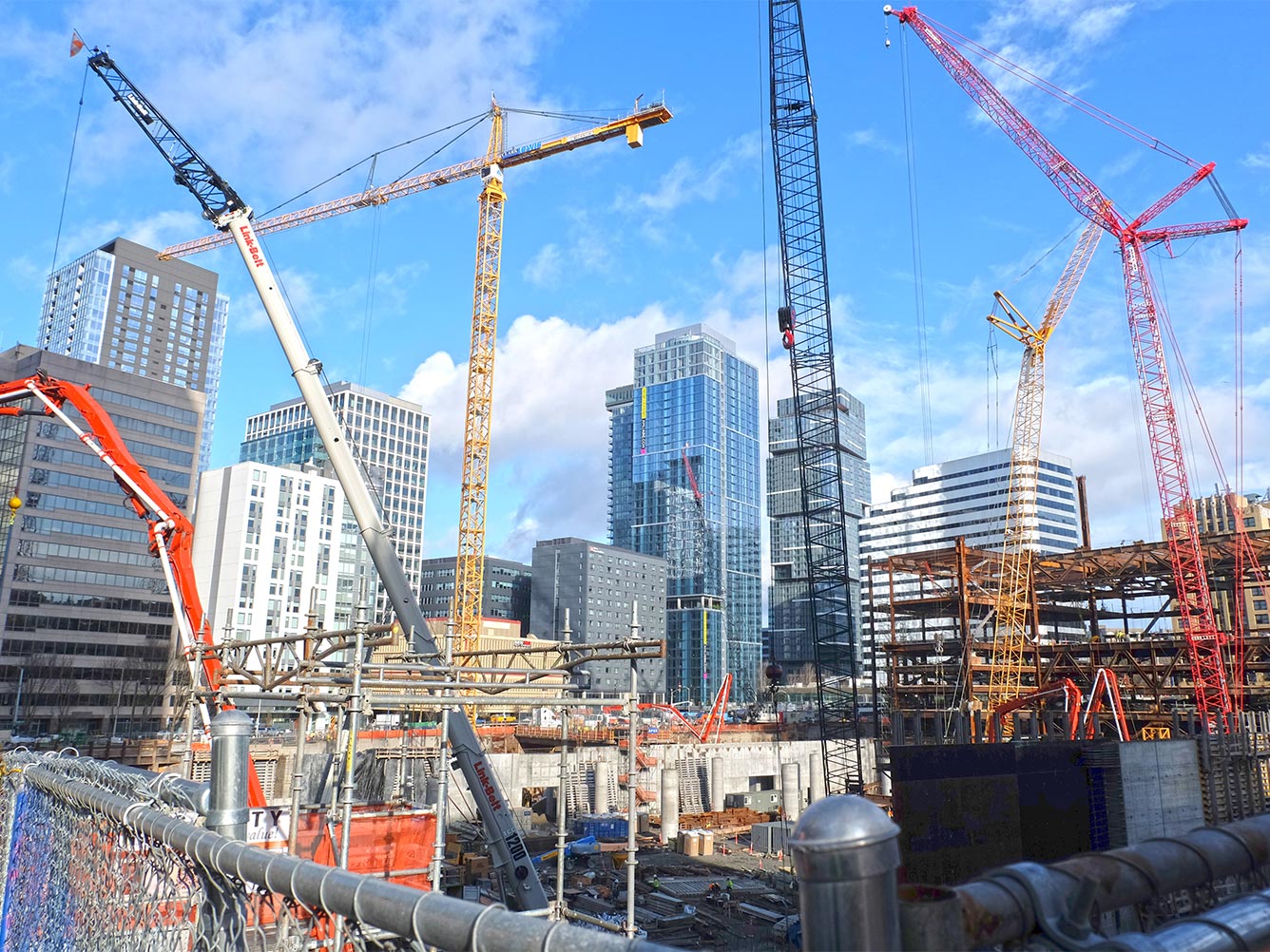 The commercial and residential development boom which defined most of downtown's past 10 years continued through 2019, according to our most recent Development Guide released in late February. This report summarizes development activity for the previous calendar year and examines trends in downtown construction. DSA has tracked comparable data since 2005.
As cranes have dotted the downtown Seattle skyline since the end of the Great Recession, a sizable percentage of the current inventory of office, residential and hotel space has been developed over the last decade. 
Specific data for activity over the last decade is noted below and in the report.
Additional Development Guide highlights include:
Downtown has bounced back in a big way from recession job losses at the end of the previous decade. Downtown now hosts 328,000 jobs, including 112,000 added since 2010. About 74 million square feet of office space support our growing workforce. A record 4.5 million square feet of office space was completed last year, and another 4.5 million are scheduled for completion in the next two years.  

Hotel construction softened in 2019, though the slowing follows 2018's record hotel completion rate. Downtown's amenities and demand for convention space helped hotel occupancy remain the highest in the nation, reaching 90% in the summer tourist season. 

More people than ever – 88,000 – call downtown home, including 4,850 children. In fact, the number of children living downtown has more than doubled since 2010. As such, 73% of all new buildings under development in 2019 downtown include a residential component. And residential vacancy rates saw a record low of 5% in 2019. 

Seattle rents have grown quickly since 2010 as construction costs and legal risks associated with condominium development placed upward pressure on housing prices. However, developers completed 3,263 residential units last year, and 33,000 more are in the pipeline. New supply is helping relieve pressure on the rental market.
Other highlights of this year-end update:
More than a quarter of the office space constructed in the past 10 years was completed in 2019

From 2010 through 2019, downtown welcomed:

286 new buildings

4,050 new hotel rooms

17.5 million new square feet of office space

27,209 new residential units

More than 40% of existing downtown apartments have been built since 2010

More hotel rooms were added to downtown's inventory in the past five years than in the previous 15. There are 736 hotel rooms in four projects scheduled for completion in 2020.  
Data sources cited in the report include the City of Seattle, CoStar, Puget Sound Regional Council and Smith Travel Research.