Get Ready to Welcome Spring with Food, Fun and Unique Activities in Downtown Parks
Posted on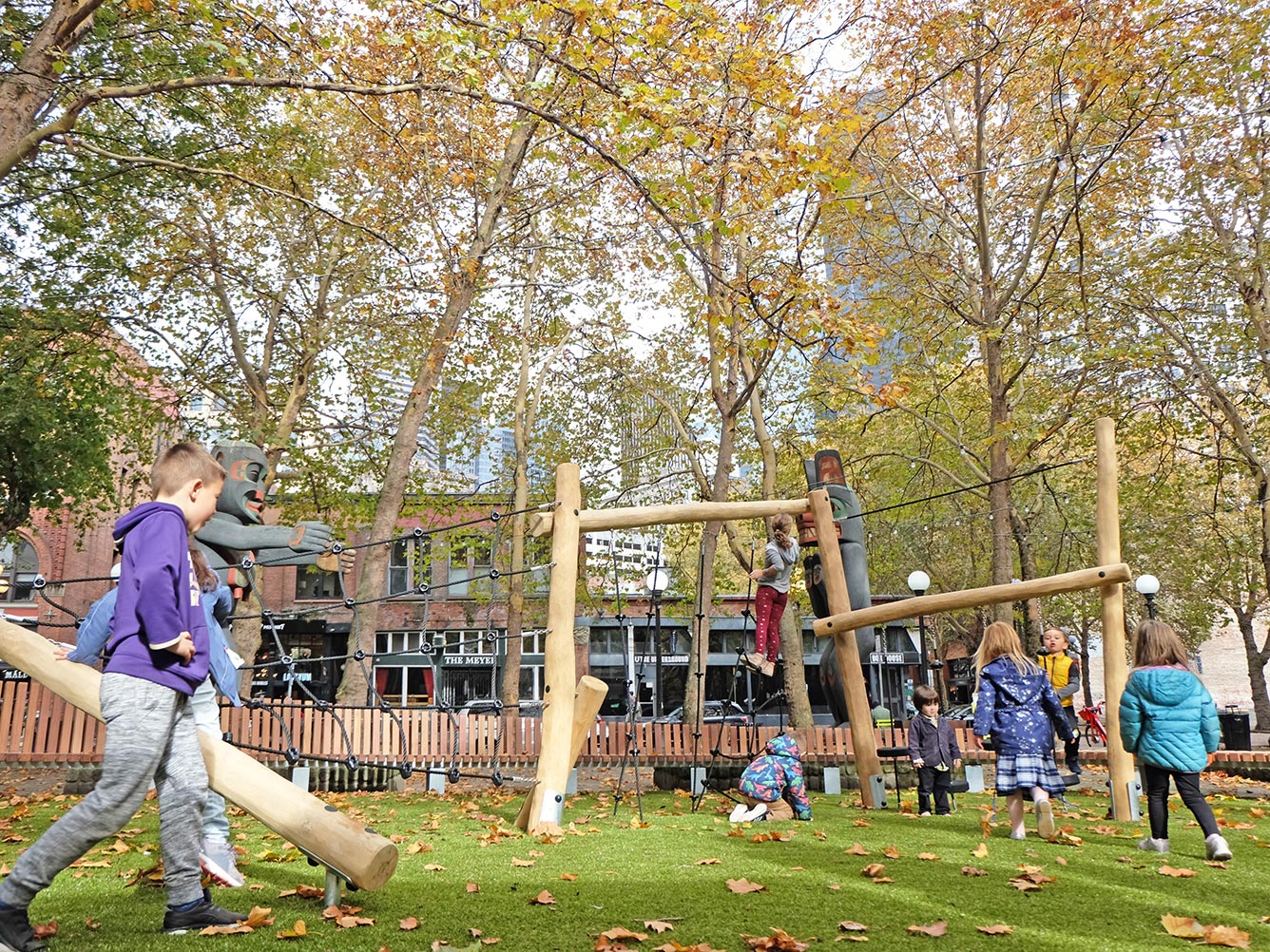 DSA-managed parks and public spaces are open for games, music, activities and more all year long. If you haven't visited lately, come out and see what's new. 
Last fall we opened up the new Occidental Square playspace. It's a great spot for parents to catch their breath while kids climb ropes and scramble across timber beams.
A short walk north from Occidental will take you to Westlake Park, another space we're activating all week. If you're hungry, local food trucks serve a rotating menu of pizza, poke, burgers, falafel, barbecue and more each lunch hour and afternoon.
We're having fun in Westlake with cuprocking — a new trend in urban art. Cuprocking uses brightly colored plastic cups pressed into wire mesh to create unique designs. It's art everyone can do. When you finish, our Park Ambassadors can snap a Polaroid of you with your creation. 
Next time you're in Belltown be sure to stop by Bell Street Park, where new art complements giant chess, table games and other family-friendly activities. DSA began more consistent weekend activation and programming of this unique space in 2019. 
If you have any questions while in our parks, talk to a knowledgeable ambassador. Friendly staff are a great source of information  about things to do all around downtown. 
We're always looking for partners to help enhance Westlake Park, Occidental Square and other public spaces downtown. If you produce fun, inclusive activities or services, submit a proposal and we'll review the opportunity.