DSA President calls for creative, urgent action to support Seattle businesses
Posted on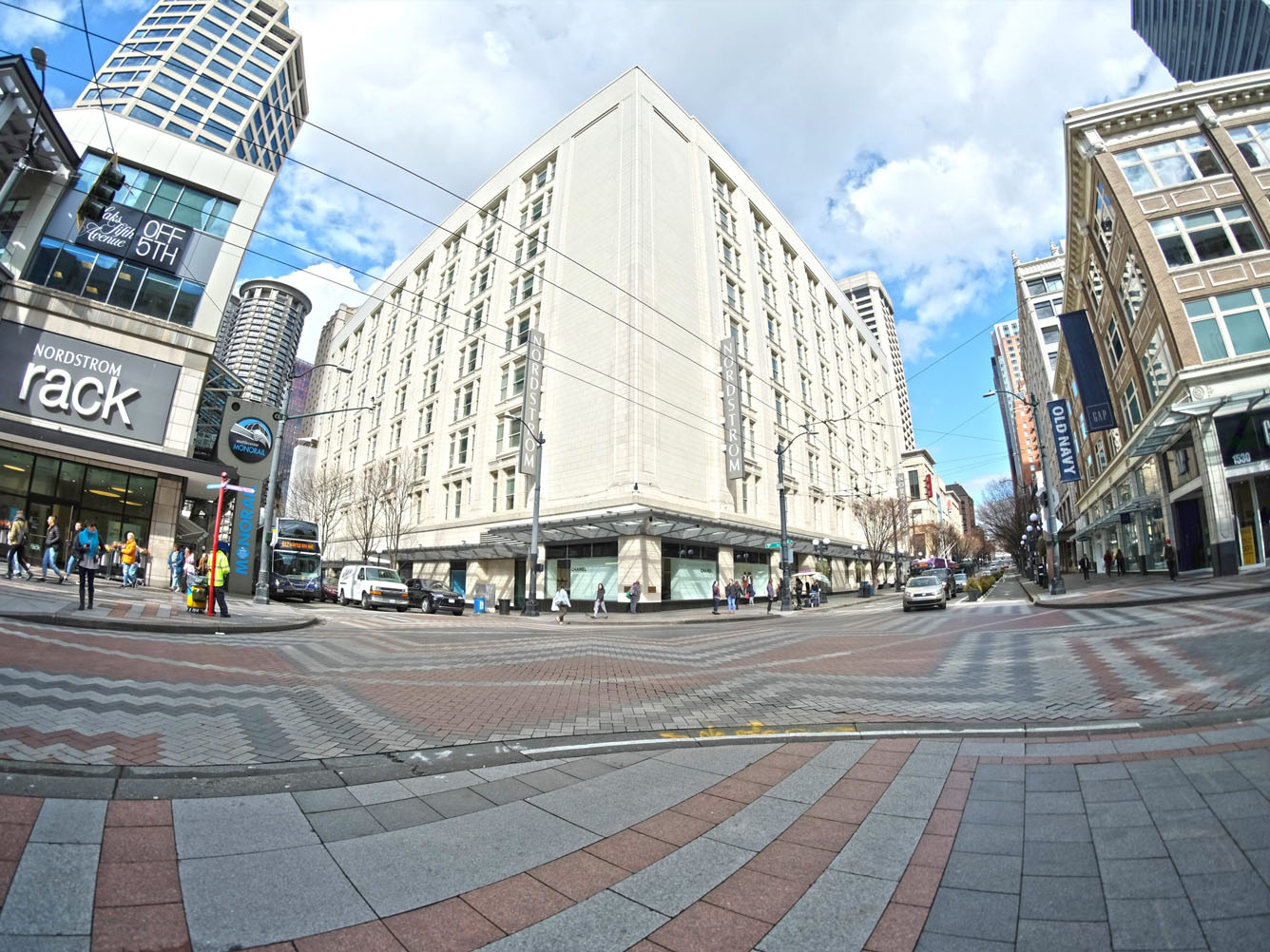 This story was originally published on MyNorthwest.com on Thursday, Mar. 12, 2020.
Local businesses are closing their doors permanently or temporarily in response to the coronavirus outbreak, and more events are canceled every day in the area.
"These are unprecedented times," said Jon Scholes, president of the Downtown Seattle Association. "We're in uncharted territory and downtown is feeling it. … This is historic economic decline, an abrupt and sudden recession that's affecting sectors across our economy."
Restaurants, bars, and retail closures are abundant, workers have been laid off, and hotel occupancy has dropped to 20 percent or below, Scholes reported.
If you've been wondering how you can help support your favorite local business while following guidelines from public health officials, Scholes offered listeners of KIRO Radio's Gee and Ursula Show a few suggestions.
"I think we need to listen to the guidance of our public health officials, and that's who we will support businesses getting through this as fast as we can, canceling events, increasing social distancing — we need to take those measures seriously," Scholes said. "We also need to move quickly at the local, state, and federal level to provide economic relief to the small business and workers who are out of jobs."
Scholes commended the work of local leaders who are moving in the right direction, but sees the need for urgent action and out-of-the-box ideas.
"We need to get much more creative," he said. "We need to approach this with a much greater sense of urgency and understand the scale of what we're dealing with and what will be necessary to support recovery."
This urgency needs to come from private sector, and at the federal level, Scholes believes, in order for a true impact to be made. He is proud of the leadership of major companies in the community, including Amazon, Starbucks, and Microsoft.
Scholes recognized that these business have stepped up to support their employees, vendors, and, as in the case of Amazon, even business near their campuses that are directly supported by workers who are now mostly at home.
"But we desperately need urgent leadership at the federal level, on a level that I don't think we've ever seen," he said. "I was disappointed in hearing what the president had to say last night and the real focus on the travel ban. I don't think that's the answer. That's sort of like telling your neighbor not to smoke on your lawn as you watch your house burn down."
With an economy dependent on consumption, Scholes emphasized the importance of figuring out ways "to get people back to work, to support small business, and to get back to normal" as soon as possible.
If you can find ways to consume, to support local businesses and the economy, while following the guidelines established by public health officials, Scholes encourages you to do so. Examples of this may include buying a gift card at your favorite restaurant for later use, shopping remotely at your favorite stores, or maybe even planning a staycation or a night at a hotel in your own city.
Chinatown, International District restaurants feel the pinch of coronavirus
"But follow the guidelines," Scholes said. "We all need to do that as individuals, companies, and organizations."
Listen to the Gee and Ursula Show weekday mornings from 9 a.m. – 12 p.m. on KIRO Radio, 97.3 FM. Subscribe to the podcast here.