DSA Ambassadors Gear up for Tourist Season
Posted on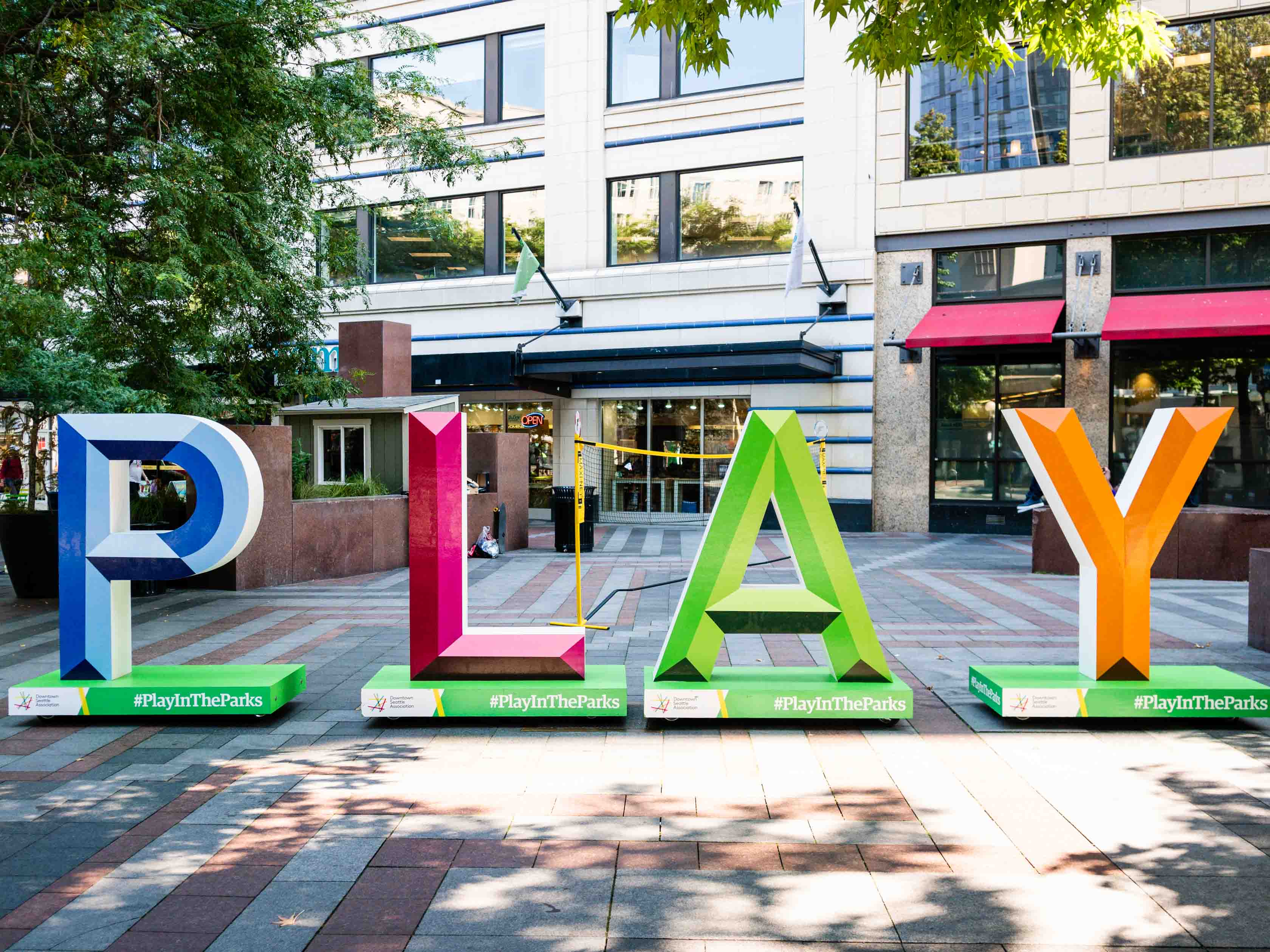 Spring is here, summer is around the corner and downtown is buzzing with even more people and activities.
May 1 kicks off cruise season, with more than 1.1 million people boarding cruise ships in Seattle this year. When passengers disembark (and before they get on) they often interact with DSA's Safety and Clean Team ambassadors. In their blue and yellow jackets, our  MID-funded ambassadors help create a welcoming environment for visitors and locals alike.
In fact, ambassadors offered directions or information 121,352 times last year.
Downtown sidewalks stay clear and clean thanks to the more than 60 DSA Clean Team ambassadors who hit the ground every day. In 2018, the Clean Team collected nearly a million gallons of trash.
Less debris means more room for the tens of thousands of people who come to downtown parks when the weather warms up. This summer, DSA will host movies, dancing, art, happy hours, concerts and more in venues around downtown.
Downtown also has the highest concentration of cultural spaces in Seattle. Every year, more than 37 million people visit the center city's sporting events, performance venues, museums and other attractions. Pike Place Market alone had 15 million visits in 2018.
A new era on the waterfront offers another reason to experience the heart of the city. Demolition of the Alaskan Way Viaduct will be complete later this summer. For the first time in six decades, visitors will have an unimpeded view of the Puget Sound.  
Downtown Seattle is poised for a busy and exciting summer season. Together, more than 120 ambassadors will keep 285 square blocks of downtown safe, clean and inviting. Visit our website to learn how to request services if you are within the boundaries of the Metropolitan Improvement District.