Cutting-Edge Data Visualization Tool Offers Window into Employee Commutes
Posted on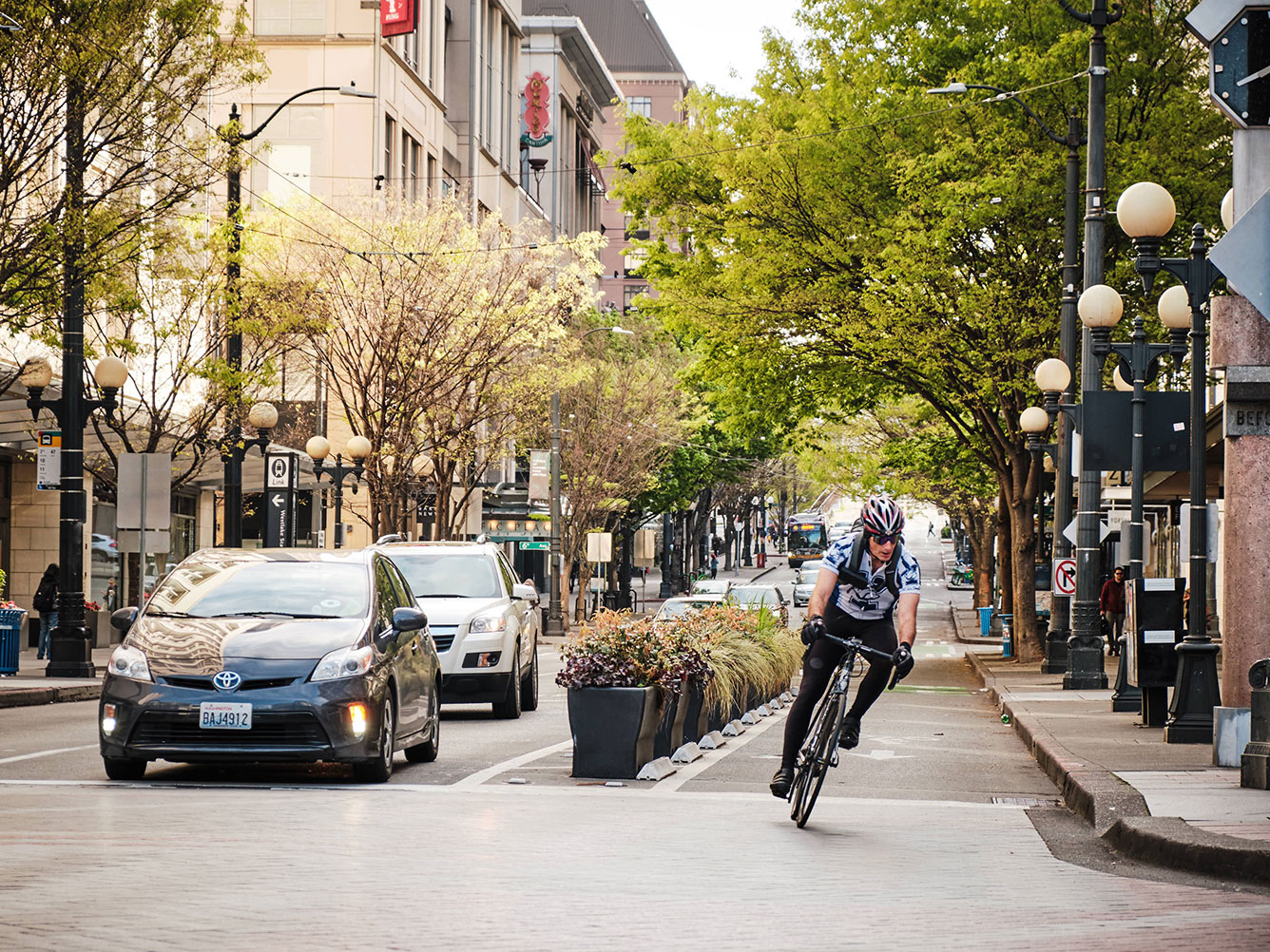 A new digital dashboard is helping employers better understand their employees' travel habits and what they can do to stay current with the state's Commute Trip Reduction law.
The new tool, launched in April, was developed by Commute Seattle, the Seattle Department of Transportation, the Washington State Department of Transportation and visualization specialists at Tableau.
Using custom software, employers can explore heat maps of employee travel patterns and dig into details of commute modes, making it easier to identify carpool, vanpool and employee shuttle opportunities. Companies can also see how peer transportation programs stack up to their own.
"As downtown grows, we want to equip businesses with knowledge and incentives so employees have reliable and frequent commuting options," said Downtown Seattle Association President & CEO Jon Scholes. "This online platform allows companies to quickly and easily digest a wealth of information."
"By partnering with Tableau, organizations now have even more data to inform critical decisions about commutes in and out of downtown during the Seattle Squeeze — Seattle's period of transition over the next five years to meet the needs of our growing city, and beyond," said SDOT Director of Downtown Mobility Heather Marx.  
The dashboard is available to nearly 300 Seattle employers who must comply with the Washington Commute Trip Reduction law. The legislation requires businesses with 100-plus employees to reduce their traffic impacts.
Affected companies complete a survey every two years, capturing how many employees drive or take other modes of transportation such as transit or light rail. The survey's collective results were, until recently, delivered through paper copies with limited charts or graphics. The new Tableau dashboard provides a dynamic experience with historical data for long-term planning and strategic investments.
This tool is currently only available for participating Commute Trip Reduction companies. To learn more or request your company's login credentials, please visit commuteseattle.com/tableau.