Downtown Seattle Discussions: System Failure (April 2019 City Maker Breakfast)
Posted on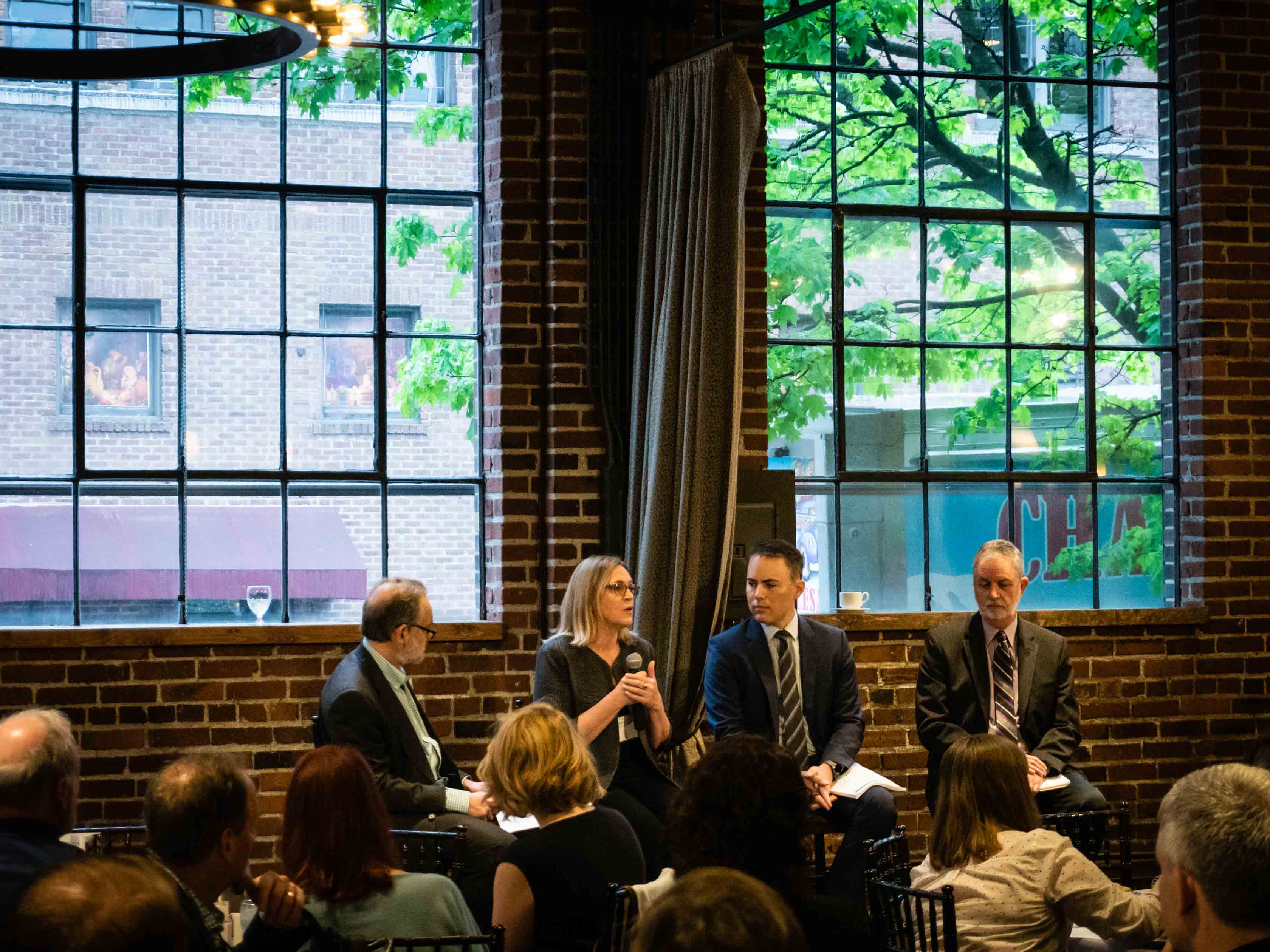 Seattle's criminal justice system is failing. It's letting down residents, business owners, visitors and the very people committing crimes. A relatively small number of people are causing a significant amount of the crime in Seattle neighborhoods, and they continue to offend at an alarming rate, cycling in and out of jail.
These are the findings of a recent report commissioned by DSA and partners, designed to better understand the impact these prolific offenders are having on our community, the root causes of their behavior, and what's being done to reduce recidivism.
At our April City Maker Breakfast, we heard from the people on the front lines of this issue: neighborhood leaders, the report's author and a City of Seattle judge. April's panel was moderated by Dave Ross of Seattle's Morning News on 97.3 FM.
Listen to the audio from the event below: